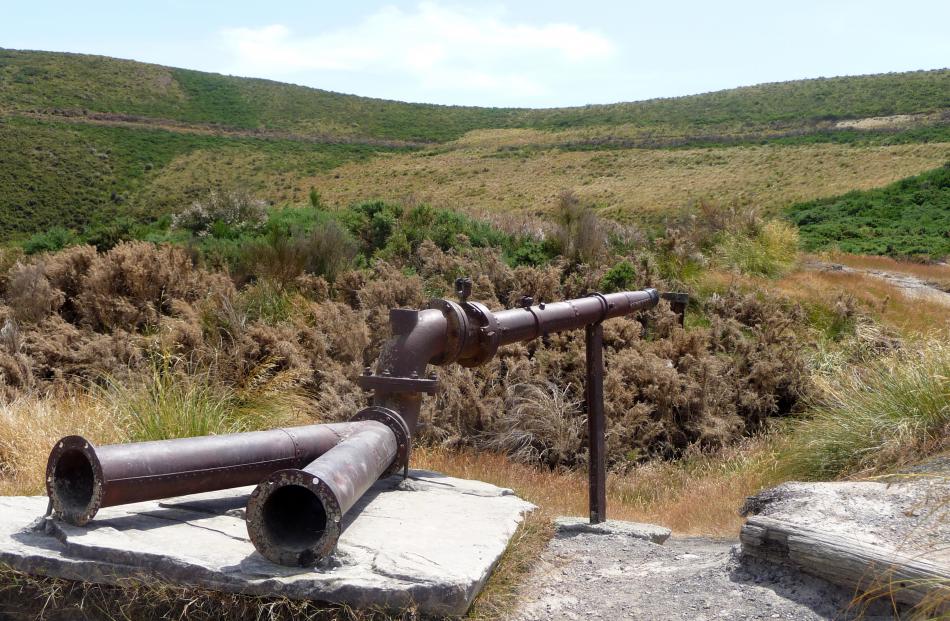 As well as fresh air, exercise and a taste of subalpine flora, a walk from the popular Woolshed Creek car park to the old Blackburn mine offers a glimpse into the "broken seams and broken dreams" of local coal mining.
The main mine site is a meandering walk along the stream and up to the top of the ridge, a vertical gain of 170m.
Along the way vestiges of the area's mining past can be seen and information boards explain the process of bringing coal out of the ground.
In 1929 a steep-railed incline was built up the hill and a four tonne hopper truck would thunder down in two and half minutes, pulling up an empty hopper at the same time.
The bottom of the incline finished in a trestle built over the tramway so that the wagons could discharge coal straight on to the waiting railway wagons.
A large wrecked hopper sits at the base of the incline as a reminder of the process, as does tracking, telegraph poles and other metalwork.
Mining at Mt Somers depended on the use of second-hand and recycled equipment, an information board tells visitors.
At the top incline an outdoor museum display includes the restored mine entrance, coal wagons, a sluicing cannon, explosives storeroom, and various smaller relics.
The Blackburn Mining Co opened the mine in 1929, but was bankrupt by the following year.
In 1933, a co-operative was formed by out of work miners to reopen the mine.
A Mr Burnett took control in 1935.
The incline from the mine to the valley floor and the tramway closed in 1952, deemed too slow and inefficient.
A hair raising road called Burma Road was constructed instead, and coal was taken by lorries to the rail-head.
In 1955, Blackburn No. 1 mine closed after a fire.
Blackburn No. 2 mine was opened on a 9m thick coal seam, but by 1956 it was exhausted and closed.
The Blackburn Mine reopened in 1963 as a open cast (pit) operation, before closing for good in 1968.
A wellbeing awareness walk from Woolshed Creek to the mine is being held this Sunday to raise money for Safer Mid Canterbury's Lives Worth Living programme. The walk departs at 9am and it costs $10.