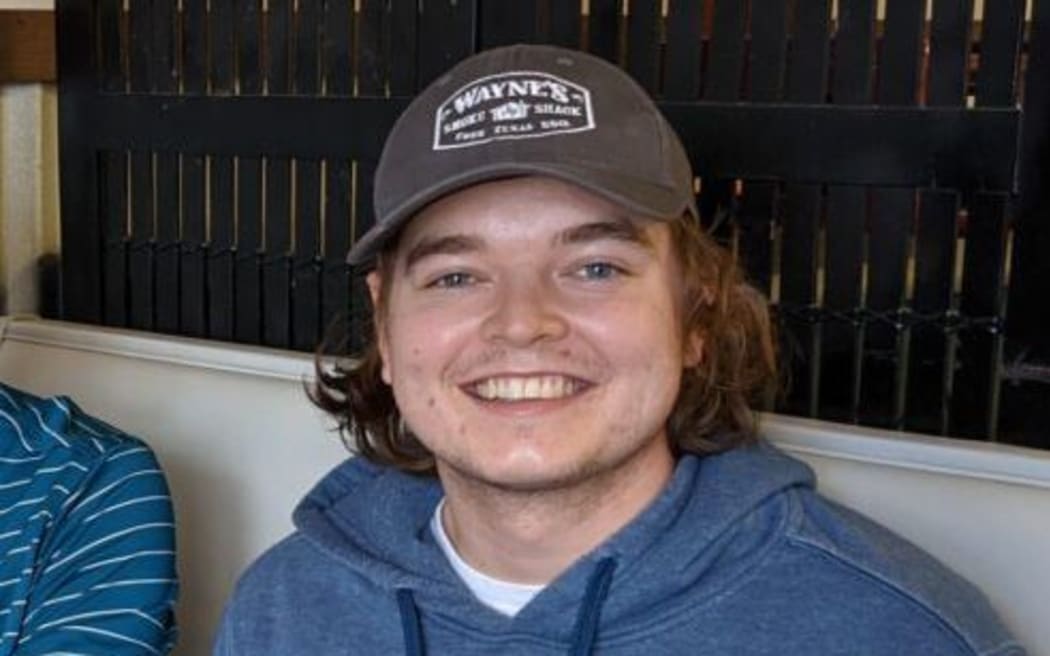 A former police officer in the United States has pleaded guilty to his part in the fatal shooting of a Christchurch-born man in Colorado.
Former sergeant Kyle Gould has today pleaded guilty to charges of criminally negligent homicide and reckless endangerment relating to the death of Christian Glass, CBS Colorado reports.
Glass was shot five times by police in his car near Denver in June last year.
The 22-year-old called 911 for help during an apparent mental health crisis.
Gould was among the officers who responded.
Body-camera footage showed Glass, at times, making heart signs with his hands to the officers, though he refused to leave his vehicle.
The hour-long stand-off ended with officers smashing a window, tasering Glass and finally shooting him.
CBS Colorado reported Gould's guilty plea was expected following a deal with prosecutors.
He was fined nearly $NZ1700 ($US1000) and given two years' probation.
"Gould was fired from the Clear Creek County Sheriff's Office a year ago after being indicted by a grand jury. As part of his plea deal, Gould agreed that he can't serve as a police officer or security officer ever again in the state of Colorado," the agency reported.
Former deputy sheriff Andrew Buen pleaded not guilty to charges of second-degree murder, official misconduct and reckless endangerment.
He would stand trial at a later date.
CBS reported Glass's parents, Simon and Sally Glass, briefly spoke at the sentencing hearing for Gould.
They said that the deputy could have taken steps that would have prevented their son's death.
A civil case concluded in May with Glass's family awarded about $NZ30 million ($US19 million) settlement, alongside changes to how officers were trained.
At the time, Sally Glass told Morning Report she was pleased the settlement could reduce the risk of another family losing a child in the same way.
"It's just been . . . awful. It's nearly a year - Christian was murdered nearly a year ago," she said.
"But it is the culmination of a lot of work, determination . . . [from] us and particularly our lawyers, to uncover the truth to get to the bottom of what really happened that night.
"So I feel it's been a bit of a fight. But what has happened is that our dear son, his name has been cleared of any wrongdoing. The police were completely in the wrong, and the large settlement really sends that strong message."
Simon Glass said clearing his son's name was important.
"We were told initially that Christian attacked the police and they were forced to defend themselves. I think the body cam footage did help a lot, but the very first thing that happened was once lawyers got involved they went and watched that and immediately they could see that this was murder.
"We're pleased the body cam footage has shown the truth, and that the agencies involved have in the most part come clean and said 'yes this was wrong, this was murder'.
"Christian had a very strong sense of justice, he would have been horrified at what was done to him, I'm sure he was, and we feel we must clear his name - initially the account of events was lies."