How do candidates standing for the Otago Regional Council see the future of farming in Otago? That question and others has been posed to all candidates by Southern Rural Life ahead of next month's local body election. It is shaping up to be an interesting election, with 28 people vying for 12 positions.

All candidates were asked by Southern Rural Life to respond to the following questions and their responses are below (responses were not received from Matt Kraemer, Andrew Noone, Gail May-Sherman and Gordon Dickson)
Question 1
Why are you standing for council?
Question 2
How do you see the future of farming in Otago?
Question 3
Good management practice and improvements to some farming activities will be needed if Otago's water aspirations are to be achieved. What approach to regulation and rules do you support and where do you think partnerships,  incentives and industry support might fit in (if at all)?
Question 4
Do you think there should be discretion for regional councils to determine local solutions for local issues or should a centralized response always apply instead?
Dunstan

Alexa Forbes
Age: 69
Occupation: Lecturer, QLDC councillor
Q1 - We face exponential change to climate, environment, technology and way of life. We must change how we use water and soil, how we transport ourselves and our goods. This requires understanding of our environment, the science, our communities, and a determination to work together. I am a 2-term QLDC councillor and a lecturer in leadership and sustainability and am interested in working on a response that is clear, collaborative, creative and fast.
Q2 - Changing. The draft National Policy Statements Fresh Water and High Production Land plus our own deemed permit transition, water use plans, biodiversity plan and Regional Policy Statement will inform big changes to how use water, land and sequester carbon.  Farmers will need evidence and support for transitions that may need to be made.   The issues are shared and urban populations should not be prioritised over rural.
Q3 - How we work together to regenerate our environment and improve our water quality is critical and is likely our most pressing issue. The regional council needs far stronger partnerships with territorial authorities, local community groups and other stakeholders in an ongoing collaborative commitment to the understanding of, and improvement to, environmental and community health.
Q4 - Only if local solutions lead to exceeding the national minimum standards.  Local solutions must not be able to enable further environmental degradation.


Gary Kelliher
Occupation - Farmer/Business Owner
Q1 - I am standing for ORC as it is not business as usual, and there are critical decisions required for many generations to come.  The ORC have foundered on implementing key responsibilities it holds, and desperately requires sound and strong leadership.  I was an ORC Councillor from 2013 to 2016 and if elected I can be effective immediately in these critical decisions.  Water quality, minimum flows, rabbits and wallabies need urgent priority instead of new buildings.
Q2 - I believe the future of farming in Otago should be very positive provided that the ORC do not over compliance or over regulate the ability to effectively farm in Otago.  Otago farmers are stepping up to their responsibilities with plan change 6A to improve water quality, these are expensive processes for farming businesses, and if backed by the ORC and not tampered with by Central Government, will deliver good outcomes for rural Otago's environment and economy.
Q3 - Otago's water aspirations will be achieved with good management practices and changes amongst some farming businesses that are below the top 25%, I believe.  I support an education and staged approach to implementing rules, followed with monitoring and following transition, compliance to ensure the rules are maintained.  I do not support a big stick from the onset, nor a long relaxed transition.  Industry support organisations will be key to supporting farmers achieving this.
Q4 - I definitely support regional councils implementing local solutions, and do not accept that for the critical regional issues facing Otago, that a one size fits all policy direction should be followed.  Otago is broad and diverse, and heavily reliant on local economy.  Solutions and outcomes on catchment wide basis will ensure stable environmental outcomes and protect or enhance local economies.  Otago needs to push back if Central Government direction does not suit Otago's issues.        
Michael Laws
Occupation: Advocate-General
Q1 - I have served one term with the ORC and in that time sought to reform an organisation that was clearly not fit for purpose. It remains a work in progress, but the decisions the ORC makes over the next term will shape Central and the Lakes for a generation to come. I want to ensure it makes the right
ones.
Q2 - As outstanding. I've also been an MP and Mayor previously of districts with strong farming bases. It's my experience that farmers are enterprising, resilient problem solvers. I'm not into the negativity that farming is under threat: it has challenges before it, yes, but those are always
opportunities too. The ORC, the farming community and our urban populations have common cause: a prosperous economy with farming at its heart, and a healthy environment.
Q3 - First, one set of rules for all. Enough of this nonsense that TAs (QLDC, Clutha) get to legally pollute but farmers go to court. I'm the only ORC councillor currently opposing QLDC's application to despoil the Clutha for the next 35 years. Second, clear, science-driven policies that involve the community every step of the way. Third, practically assisting the farming community to adapt to any new national standards. That's going to require increased ORC resources - been campaigning directly for that at the ORC governance table. With no debt, $40m in reserves and access to another $500m of equity then funding is not the problem!
Q4 - To be honest, the ORC hasn't handled discretion very well. Hence the current ministerial inquiry. The reality is that we have an activist government determined to improve environmental standards throughout NZ. It will set more stringent national standards - also obvious. Other regions will have much more dramatic change imposed over the next six years. Their issues are much more complex than ours. Again though, quality science, fact-based decision-making with community involvement will be required locally. I'm confident that we collectively can achieve that.
Richard Bowman
Occupation: Retired
Q1 - Because I am an outdoors person and  passionate about our environment. I see the need to  sustainably  manage our  natural resources so our children and their children will be have access to them as we do now. I also have
considerable knowledge about managing the environment, particularly in the areas of pests and biodiversity, which I would like to continue to use and develop for the benefit of the community I live in.
Q2 - Farming is an important sector of the regional economy and will continue to increase its contribution. However, in future it will need to be seen as operating and growing in sustainable ways where any adverse effects are
managed at levels that do not have long term impacts on the environment. Evidence-based decision making, using best science, will be the critical factor here.
Q3 - Predicting and managing the unintended environmental impacts of farming is complex and often not well understood by either regulators or resource users. ORC needs to take a strong leadership role not only in understanding
the issues to properly define sustainable limits for activities but also in building close collaborative partnerships with farmers to implement best practice solutions and develop and improve these in practice.
Q4 - Regional Councils have statutory duties and powers to determine local solutions for local issues. If this role were to be taken over by Central Government then it would be to the detriment of the regions. That said Central Government can and should where appropriate provide national guidelines and standards to achieve high level consistency across New Zealand. It is up to regional councils to respond effectively the challenges posed by both local  and national needs.
Graeme Bell 
Occupation: Company Wool Representative
Q1 -  We are at a crucial stage which requires good experience around the table to bring balanced views as the voice of our community.
Q2 -  No doubt there are challenges ahead for farmers in Otago with the ongoing pressure for food and sustainable materials which will mean that farmers will continue to be adaptable and have innovated ideas for their businesses.  As guardians of the land farmers have aspirations of good farming practices to ensure the land is viable for future generations.
Q3 -  Communication and education is the key to success, making sure that there are resources available and the ORC is committed to implementation.
Q4 -  Yes, there should be discretion for regional councils with local communities to participate in solutions for their regions.
Phill Hunt 
Occupation: Farmer
Q1 - I am standing for council to try and bring a more collaborative and open regional council with a continued focus on the environment and a respect for economic drivers within the whole of Otago. The ORC and affected parties need to work together to achieve results. This is valid in many facets of the councils operations, including but not limited to water quality and quantity, the environment and pest control. Currently the council is underperforming.
Q2 - The future of farming is bright in Otago. Although feeling under pressure from central government and some urban sectors Otago's farmers can be proud of what they have achieved to terms of production and environmental gains. Increased environmental controls coming from central government will have a negative impact on farming business's and possibly the environment in Otago as budgeted environmental spend is diverted into compliance.
Q3 - Good management practice and improvements is occurring already. With strong community leadership some catchment groups will be successful however not all communities have this leadership so ORC involvement is essential. Collaboration with ORC and the involvement of ORC in the facilitation of catchment groups is vital in getting the whole of Otago working together to achieve water quality aspirations. Compliance is necessary and should be used when education and assistance has failed or been ignored.
Q4 - I am a great believer that local issues with community ownership will have faster and more effective solutions than a centralized regime. Otago is different to our neighbours Canterbury and Southland and all other parts of the country. Having said that the reality is that central government regulations do determine what can and can't be done. It is then up to the regional council to implement these regulations in a practical and achievable manner.
Dunedin

Tim Mepham
Occupation: Chartered Accountant/ Company Director
Q1 - I have been a Fish and Game licence holder for the last 30 years and over this time have witnessed the degradation of our freshwater systems, I want to be in a position to influence the restoration of clean waterways, lakes and wetlands protecting these taonga for future generations.
Q2 - Farming and other primary industries in Otago are and will continue to be huge and important contributors to the regional economy. Farmers should be supported to adopt the very best practice and techniques to sustainably farm the land without causing environmental damage to our waterways.
Q3 - The ORC should aim to be collaborative not punitive in regard to regulations and rules, a win /win solution should always be the ideal outcome. A lack of or the misunderstanding of communication is usually what causes conflict, The ORC need to continually improve good communication with farmers. The ORC should also be more involved with the management and restoration of marginal strips with farmers and community groups.
Q4 - National freshwater standards will force the ORC to achieve centralised standards. Although the freshwater discussion documents does refer to developing separate catchment management plans. Within five years, the Government expects environmental reporting to show evidence of improvement in water quality. We all need to get on board with this, and why not ? it is going to benefit our children and grandchildren.
Bryan Scott
Occupation: Professional Engineer and Project Manager.
Q1 -  I am standing for Council to do my bit for our children and their children. The opportunity to grow up in a good, clean and safe environment with educational, social and economic opportunities.
Q2 - I grew up on a farm in Otago. In my view the farming future remains bright however farmers need to continue to adapt, along with other NZ businesses. New Zealand promotes itself as clean and green and farming plays a key role in this. Ideally premium prices from premium products can then be achieved. Ideally continued diversification will identify ongoing opportunities and may balance supply and prices.
Q3 - The community needs some certainty that the environment will be protected and farmers need some certainty regards rules and that they can successfully farm. I do not support financial incentives, however promote good community infrastructure and support such as education and research facilities, transport and ports, sound economics and democracy.
Q4 - Yes, for rules to be successful they need an optimum mix of central, regional and local solutions. Central government rules (Eg national policy statements) to clarify foundation requirements for all of NZ, such as environmental standards. Regional and local rules to then be included where appropriate and without doubling up. For example, rules on local pests, soil types, farming practices and approaches.
Andrew Rutherford 
Occupation: Tour Operator
Q1 - I am primarily standing to raise awareness of the ORC as a North Island property investor (through Chalmers Property), push for them to invest in Otago instead and to move towards a unitary council or at very least greater collaboration between councils.
Q2 - 

The future is uncertain due to technological change and the pressure for changes in farming practice to reduce emissions as well the the effect of a changing climate itself.  For instance, a move to artificial meat and milk poses a risk to meat and dairy producers.  If farmers start planting large numbers of trees instead of pastoral farming it could lead to a reduction in populations in farming areas because of less workers needed.
Q3 - 

I support a harm and benefit based approach as opposed to an ideological approach.  Overall there is plenty of water in the Clutha river that comes all the way from the West Coast and some of that water needs to be brought further to alleviate demand from more sensitive rivers.  The ORC could be involved in that kind of scheme.
Q4 - I think solutions should be at the most local level as it is not possible for policy makers in Wellington to anticipate the unique needs of communities in disparate areas of the country.  Even with the ORC a Dunedin based council can does not always do the best by local communities.  This is one of the reasons I support a unitary council with more decisions being made by local councils about local issues.
Michael Deaker 
Occupation: Regional councillor; education and communications consultant
Q1 - I'm standing for re-election because I think the work the regional council must do is more important now than ever. I still enjoy contributing to that work. As every farmer in Otago knows, the most urgent work to be done is around water quality and quantity. The Minister for the Environment, another proud Otago person, requires this region to work hard together on water issues. We've made a good start.
Q2 - Farming has a very good future in Otago, so long as land use practices adapt, develop and respect environmental constraints, as they almost always have. Markets are a major factor, as ever, and Otago's success in viticulture and horticulture (especially cherries and apples) has been spectacular. Sheep and beef farming is on a good roll too. As a city dweller I appreciate and admire the huge contributions to our regional wealth that come from farming.
Q3: ORC is the key "middle-man" in the regulations and rules equation. Government sets the law and policy which ORC must give effect to; and we must work in consultation with rural communities to achieve government requirements. In recent years, the growth and effectiveness of farmer-driven catchment groups (e.g. NOSLAM and Pomahaka) has been wonderful. So has the contribution of industry groups like DairyNZ and Fed Farmers. ORC's partnership with all of these is increasingly vital.
Q4: Water quality and quantity standards will be set by government and Otago must work out local ways of achieving them, whether in the Manuherikia, the Catlins, the Lower Waitaki, or in West Otago. There's no one fix for such different farming regions. That's our Otago challenge. Our new regional water plan is underway and all of us must work together, hard, fast and collaboratively to achieve what Otago needs, and what the government demands.
Marian Hobbs 
Occupation: Retired/volunteer board chair/member
Q1 - As a former Minister for the Environment I still have  work to do to leave environment in suitable state to hand over to my grandchildren.
Q2 - Otago will have a strong farming community, but it may be more diverse than it is at the moment. The diversity will be a response to the different catchments with changing climates, and perhaps different markets. I got a good feel for such diversity at the Balance Environment Awards earlier this year.
Q3 - If we are to regain clean rivers, lakes and streams, we need to negotiate catchment by catchment. If we were to agree that we are interested in the effects of what is done on the farm, in the industries, in the housing developments, then we have to increase our monitoring of those effects and publish results, because we need to build trust among the different communities. And we have to know that the solutions adopted are producing the desired outcomes. I will agree to effects -based only if there is increased monitoring and transparency around the results. Incentives are worth exploring, especially around biodiversity and pest control, but I never gave out pocket money to keep the bedroom tidy: it was an expectation!
Q4 - A regional Council is a partner with central government. In National Environment Standards and National Policy Statements, the broad goals are stated by central government, and in NES the specific measurements in say air quality are laid out. But it is up to the region to manage within catchments (for water) the agreed details and timing whereby the goals will be reached locally. So there must be local solutions for local issues as long as the broad goals of stopping further degradation of our waterways, reversing past damage of freshwater resources and addressing water allocation issues are met. We have an enormous job ahead of us. This will not be a five day a month position. we have to get out there to listen and negotiate and learn.
Hilary Calvert 
Occupation. Columnist
Q1 -I am standing for the Otago Regional Council because I am seriously concerned that it is close to having a commissioner appointed as a result of failure to carry out it's functions properly. We need to keep it in local hands. The ORC is also floundering about wasting money, including huge amounts on wanting to rehouse itself. Rates must be contained, and the ORC should properly control Port Otago. The ORC can and must do better.
Q2 -Farming in Otago is in good heart. Existing primary production and innovative methods and products are sprouting up everywhere. If only the government would work with farmers and not try to bite off the hand which feeds us all. Information about where the best conditions are for farming can and should inform using land for it's best uses, remembering effluent is increasingly important. We can then balance housing, food production and emissions.
Q3 -Regulations and other rules must be clear. They must be achievable without preventing the activities sought to be controlled. They must work towards a cleaner environment using both carrots and sticks. Farmers are to be applauded for their moves towards controlling their emissions. They have achieved more in the last few years than those attending international conferences and making promises of reductions. Farmers will be the solution.
Q4 -A centralised approach can be taken where information needs to be shared and a national standard applied. Solutions and where to apply any necessary variation should be local. For example making a rule about water quality in areas of public recreation is appropriate, which areas the rule applies to can be based on local conditions. Rules must be applied to all users in the same way, be they Queenstown Lakes sewage, Meridian redirecting water or farmers.
Rob Woodhouse
Occupation: Business Manager
Q1 -  I believe that the ORC is moving too far away from its core responsibilities and failing to deliver on the core services.
Q2 - The future of farming is strong.  Farmers have become cannon fodder from the vocal minority.  Farmers need to be acknowledged for the changes achieved thus far and encouraged to continue those improvements.
Q3 - Different regions of our province have different challenges.  The ORC must have flexible targeted water policies creating partnerships and incentives so that good management practices are enhanced and continual improvement achieved for our waterways.
Q4 - I believe that there should be discretion for the Otago Regional Council to determine localised solutions for our issues.
Gretchen Robertson
Occupation: Deputy Chairperson, Otago Regional Council
Q1 - Otago means a great deal to me. I've had a family background in farming, education and science and a career in aquatic ecology and community facilitation. I believe I bring experience, teamwork, and action. While faced with more 'policy', we need to focus on the doing. Positive outcomes are about clear vision, relationships, and support. I care about our environment and love working with communities. I want to be a part of a 'doing' council.
Q2 - I see Otago's farming future bright. We are a well diversified region. This gives us resilience, adpatability and ingenuity. My husband even farms freshwater crayfish! Our future will be based on our diversity. Farming never stays static and there is no doubt farming will change. We have many leading farmers in Otago. We have the leadership, practice excellence, diverse ideas, and knoweldge to adapt and grow. We can have healthy environments and great farms.
Q3 - Healthy water is about community-ownership. If we can't trust our communities to make good decisions, who can we trust? Working at a catchment level is key. Rules are needed to address poor behavior and thus support good work, but ORC should also offer tools and encouragement. Lasting healthy water also needs: community champions, shared knowledge, collective vision, proven interventions, support for change, progress measures, and sustained action. Working together in partnership is crucial.
Q4 -   Indeed if we can't trust our communities to make good decisions, who can we trust. The purpose of Local Government is something I strongly support. It is about decision making by local people for local people. Sometimes however, there are things we as a country all agree are right. Thus the values of local communities may be supported by overarching policies. Then the wheel is not constantly being tested and reinvented at hearings.
Scott Willis 
Q1 - As your Green Party candidate I see challenges ahead for our region and I believe that by working together we can deliver solutions to the climate crisis and enable future generations to thrive. I understand rural issues, having grown up on a farm and I bring proven experience in governance, collaboration and community engagement to help ORC and our community meet the challenges ahead. Otago is unique and we need to cherish it.
Q2 - Farming in Otago will undergo a transformation as new standards and policies on water use, biodiversity, and productive soils come into force and as carbon sequestration increases in value. Many farmers are already engaged in good practice or planning for the future. The transition to fully sustainable practice will come about through good collaboration, good science and engagement with a recognition of the interconnectedness of rural and urban.
Q3 - Everyone must be engaged in the transition to zero carbon so good faith and rich engagement on the issues must be at the heart of that. Regulation and rules should be based on good evidence and modelling and demonstrate an understanding of biological complexity. However it can't all fall on farmers alone. I support long-term government funding for agricultural extension focussed on microbiology, ecosystem science and the public good.
Q4 -
Each region and locality has unique features and these should be recognised and championed by the Otago Regional Council. The National Minimum Standards will provide a baseline and we should be able to show real leadership in exceeding minimum standards and developing innovative solutions. At no point should the ORC support continued environmental degradation. We must work together with regional rural and urban populations to improve waterways, protect productive soils and reduce emissions.
Tony Hunter 
Occupation: Principal Tahuna Normal Intermediate
Q1 - My motivation for standing is to leave a positive legacy in a community that is environmentally and socially healthy and where the community feels a sense of belonging, engagement and connection with the Otago Regional Council processes. My experience in education has provided me with a strong foundation for engaging with both rural and urban communities and responding to their changing needs. A school community is like a wider community, many stakeholders with various needs. If you engage well with your community, you get results people are happy with.
Q2 - Very positively as it is a great region with a highly specialised level of agricultural expertise and productivity. The Farming sector is a vital sector of Otago communities throughout the region and is always at the forefront of innovation and best practice in farming.
Q3 -  It is time to build and strengthen relationships and connections between all parties interested in water management. Involving community from the beginning of the process will help establish trust and understanding. Developing these relationships both internally and externally with the ultimate goal of empowering communities to lead the water management process is key.  It's important to reach people from all age groups living in both rural and urban communities.
Q4 -  Yes, I do believe that there should be discretion for regional councils to determine local decisions even though there may be times when an overarching national strategy determining and defining standards that must be adhered to is in place. Local solutions derived from local knowledge, engagement and consultation are always going to develop a stronger partnership and ownership by local communities that will ensure a better result.
Molyneux
Carmen Hope 
Q1 -  I am passionate about Otago and enjoy working in a positive and constructive way to help shape the future of our Region. I have three years experience as an ORC Councillor and believe I have the skills and experience to contribute to ensure generations to come are able to enjoy our environment and have opportunities to grow and develop their businesses.
Q2 - Otago has diverse landscapes and climates that provide an opportunity for various landuses.  We have seen changes in land use over time with horticulture and viticulture growing, this will continue. Due to the large area of rolling hills in Otago, the back bone of our farming will always be sheep and beef, with some forestry and a small dairy sector. With a focus on best management practice, I see a positive future for farming in Otago.
Q3 - There will be more national standards to meet, but an overly prescriptive approach will not deliver  results. Dealing with non point source discharges depends on farmers being empowered to take action and make decisions every day. They need industry/council and catchment group support, guidance and advice to ensure they are making the relevant changes suitable for their catchment or farm conditions. The focus must be on farm improvements, not consents.
Q4 - Centralised response would be the last situation farmers would need to be in. ORC discretion would be paramount. Due to regional climate and topography conditions throughout Otago, ORC would continue to partnership well with catchment groups – already  underway in many areas of Otago. Local solutions to local issues with some national guidance is the only way we will make progress. Every catchment is different and will need to adapt best practice to take account of topography, soil type, stock type, climate differences to meet targets.
Robert Hamlin 
Q1 - I am standing because local elected councils across the country appear to have lost control of their bureaucracies.  Their costs and rates demands are ballooning – with no identifiable end point in sight.  Watching the ORC contract funded tomfoolery in the Leith in Dunedin over the last three years has finally pushed me over the edge.  Something needs to be done, and while it will be neither easy nor pleasant, I am prepared to contribute.

Q2 - Land values that are way beyond the level that returns generated by farming can justify will destroy the traditional private, family farm unit.  'Dead' capital in the form of high land values has also starved off-farm value-adding activities of the capital that they require. This has now brought offshore commodity buyers such as Shanghai-Maling to the farm gate.  These trends aren't in the national interest, and they require major national policy initiatives to arrest them.    
Q3 -  High land values have led to over-intensification in some areas.  I am not a fan of hydroponic dairy farming, and incentives/subsidies have a history of undesirable and distorted practices.  Some system of water allocation which may involve water pricing will have to be developed.  What this should NOT involve are private/tradeable water quotas.   The wretched fishing industry in this country and the dead, dry valley communities of inland California show where that leads to.
Q4 -  Ideally a local solution is best.  However, as the replacement of councillors with commissioners at ECAN demonstrated, local political accountability can break down or be removed if an issue has real local fiscal 'pressure' behind it.  Thus I favour local solutions within a national procedural framework, with and a final sign-off at national level for some issues.  Any water allocation/pricing system would be in this bracket, as would election procedures and council codes of conduct.  

Andrew Velman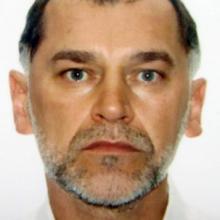 Occupation: Beekeeper
Q1 -I believe Dunedin should become a capital of South Island - reducing pollution (air, water and noise pollution) will help to achieve it.
Q2 -  We are facing challenging times ahead: contradictory central government's policies, climate change issues, global trend for non-animal protein foods including synthetic milk powder.
Q3 - Two documents of interest are: Action for healthy waterways by Ministry for the Environment and Ministry for Primary Industries mfe.govt.nz/sites/default/files/media/Fresh%20water/action-for-healthy-waterways.pdf and Water quality strategy by ORC orc.govt.nz/media/3711/urban-water-quality-strategy.pdf. I advocate for continuous monitoring of freshwater quality in key points of rivers and lakes.
Q4 - Regional councils should have more power to determine local solutions. I will offer a new model of local-central government in 2020 general election by forming Come Together Party.

Lloyd McCall 
Occupation: Rural Professional, Water Care Group facilitator
Q1 - I will bring a proactive can-do approach to the council. Uncomplicated governance that is formed from proper engagement with our constituents. My ability to communicate across a broad-spectrum bringing people together will be invaluable as the water plan is updated. Standing for ORC is a natural progression from my work establishing water care groups and my goal of future generations being able to enjoy the water as we have. Otago is my tūrangawaewae.
Q2 - Farming will continue to be the main economic driver in the Otago Region. Our climate and soils enable us to be efficient producers of farm products. Careful management of our inputs along with good management practices enable us to produce ethically friendly products. We have an excellent story to tell with dynamic landscapes, healthy waterways, healthy animals and healthy crops. We are in a strong position to demand a premium for our produce. 
Q3 - Otago's water aspirations will only be achieved with a ground up approach. Farmers partnering with other stakeholders working together. The farming industry is aware of its responsibility to water quality. Farmers educating farmers towards a common goal will achieve superior and sustainable outcomes. Bottom line enforceable rules are needed to engage the slow adopters. Eventually the market will demand price differentials based on our environmental stewardship. I will support and encourage this.
Q4 - I am a strong believer in local solutions for local issues be it at Regional Council or community level. People who care are motivated and empowered to identify practical solutions that will endure. The regulatory body can set the expectation and parameters to work within, but implementation should be at a regional and community level. Clear bottom line rules may form part of the expectation. ''tiakina te mauri o te wai'' (look after the life force of the water)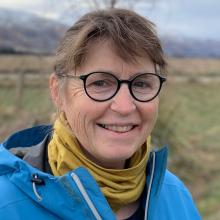 Kate Wilson
Occupation: City Councillor/ Farmer
Q1: I believe that the Region has been let down with a lack of strategic planning which has meant farmers and residents are not engaged effectively and do not have the resources to make good decisions. Frustratingly many people are doing great things but do not have the evidence as the Council has not provided that oversight or framework to show that. I think I have the governance experience to change that.
Q2: Having spoken to many farmers throughout Otago recently and have to say I'm concerned that many are finding the perception of what they do and the challenge of reacting to proposed changes that have been drip fed and are at times counter productive and inconsistent really tough. But I am also encouraged to hear many up for the change, not just driven by regulation but also by the change in climate, and looking at options. 
Question 3 answer: Rules are only as good as enforcement and that can be costly. The Council needs to interact better using science engagement and grassroots groups, industry and information sharing to get change where it is needed. Changing the rules, may not be necessary if there is better communication and the outcomes sought are clearly articulated and measurable. Generally people want to do good, but that requires what is wanted collectively and how to do it constructively.
Question 4 answer: NZs environment is wonderfully diverse. And in Otago we have more than most regions. There simply cannot be one solution or standard for the country let alone the region because we are so diverse. Regional Councils deal with a range of issues and we need a response which is outcome focused, one that assesses the risks and prioritises work where there is greatest risk whether that be air, soil, water or coastal environments. 
Moeraki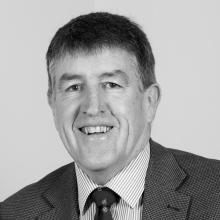 Kevin Malcolm
Occupation - FMG Business Development Manager
Q1 - Our province has reached a point where it is essential for all of us to take responsibility to ensure we deliver an exciting and sustainable future. We must be confident that both our social and physical environments are shaped to allow this to happen.ORC must be a major facilitator of this goal. It is my time to drive this goal and I have the skills, experience and determination to help build the very best OTAGO possible.
Q2 - Farming in Otago will continue to be a critical component of our social fabric and will continue to be a major economic driver.Environmental accountability will shape how we farm into the next generation
and we will see a greater need for the diversification of the commodities produced within catchments to ensure we can deliver the best environmental outcomes. So many are trying to ensure environmental progress.
Everyone must be onboard to ensure success.
Q3 - Our environment is at a point of balance that if we don't take strong steps now to protect and rejuvenate it, our lifestyles will alter considerably. ORC must, in partnership with communities and sector experts, develop strategies to ensure we all clearly understand the issues and then promote a culture that will enable & foster communities to be part of the solution.
Q4 -One solution will not fit all – the Waitaki River has a different set of pressures to the Pomahaka to the Clutha to the Taieri to the Shag to the Lindis. We have a set of National and Local Standards to adhere to but it will be critical, to get the very best results, to allow Local Catchments and communities with the assistance of ORC to determine the best management regimes to protect their environment.
Alex Familton
Occupation: Stud Cattle Breeder/Teacher
Q1 - Aiming to: establish a balanced, sustainable future; rural and urban. I am aware of the many challenges ahead particularly relating to sustainablity. Support families: Resources wasted on exploring building possibilities and enforcement could have been, wisely, invested in teamwork and education.
Through experience: cattle breeder/farmer riverside property, member East Otago river Catchment group, teacher, Mayor of Waitaki. MNZMDipEdBSc. And skills: Negotiator - all governance levels, planning, problem solving, scientific knowledge, educator, Angus genetics, education skills.
Q2 - Positive/ conditional; Partnerships, support and incentives within Primary Production Committee, Agritech, governmental and university research, Federated Farmers, Regional Councils, Beef and Lamb etc. - bringing production benefits. Farmers lead environmental practice– flexibility, education and understanding is required. Conditions; Rules need to be incrementally/ carefully introduced and regional councils will need to determine some local solutions. But a central template and funding should be considered. Land use rules around tree planting, market gardening etc. should be discussed/finalised?
Q3 - Partnerships, support and incentives within the Primary Production Committee, Agritech, governmental and university research, Federated Farmers, Regional Councils, Beef and Lamb etc. – will bring production benefits through innovation. Farmers lead environmental practice– flexibility, education and mentoring will help to bring virtually all up to speed. Stakeholders want a healthy productive farming sector and will make progress towards best practice providing clear attainable, incremental steps are spelt out in the rules . Healthy water is the aim of virtually rural and urban people. The challenge lies in the threshold levels set by government.
Q4 -Rules need to be incrementally/ carefully introduced and regional councils will need to define some local solutions. One size does not fit all. Local people in catchment groups will  be keen to cooperate in establishing best local practice with regional councils. I am a member of the East Otago Catchment group. The accumulated wisdom of locals will assist in setting thresholds and monitoring, measuring and managing.  But a central template and funding should be considered in some areas eg. approriate land use rules around tree planting (pines), market gardening etc. should be discussed/finalised?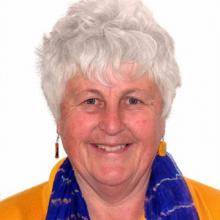 Judith Borrie- Stevenson 
Q1- Trees on my turangawaewae  were felled without a visible succession plan, no carbon credits and no centre pivot in sight. My attitude changed  towards corporates and cow cockees. My parents bucket fed them. Hopefully, my pen is mightier than a bulldozer. MPI 's behaviour before and after Microplasma was woeful. Fonterra's a mess. Some urban councils think they can sink their problems. Another spoilt corporate working silently on more airspace was the last straw for me.
Q2 -  My pet sheep was called  Pollyanna so I'm a positive person. Otago is in the best shape, seemingly, with no dead or dying lakes. With plenty of water and land (the blue and gold ) we just have to watch inappropriate land use, overstocking and too much extraction. If we can keep our southern polytechnics from plunder and with the new Batchelor of Applied Science ( Agriculture) at Otago, the status and state could only improve. The experience of iwi coupled with colonial spirit will hopefully ring true the old saying for immigrants - You oughta go to Otago.
Q3 - Improvements and change must occur. Diversification or bust will happen. Monoculture is so last season. Back to crops, wool, meat and self sustainability. It will be a hard paradigm shift for some but for the sake of our Environment it must happen asap. Ego must give way to eco. No more entitlement thinking. A new tax and accounting system, kiwi lending for organics, forestry, hemp, less urea, and spray could all support farmers and stop aggregation and degregation.
Q4 - I'm for central guidance but local control. Due to the geography, geology, topography, husbandry and associated climate of long NZ, local solutions for local problems is a must. Even though Central Government was put in the middle it is now too slow and remote to deal with extremes. Like education, hubs may be better as in the halcyon days with advisors. Farmers need the main say though especially since they are the owner/operators and leasees of the future.
Tim Mepham