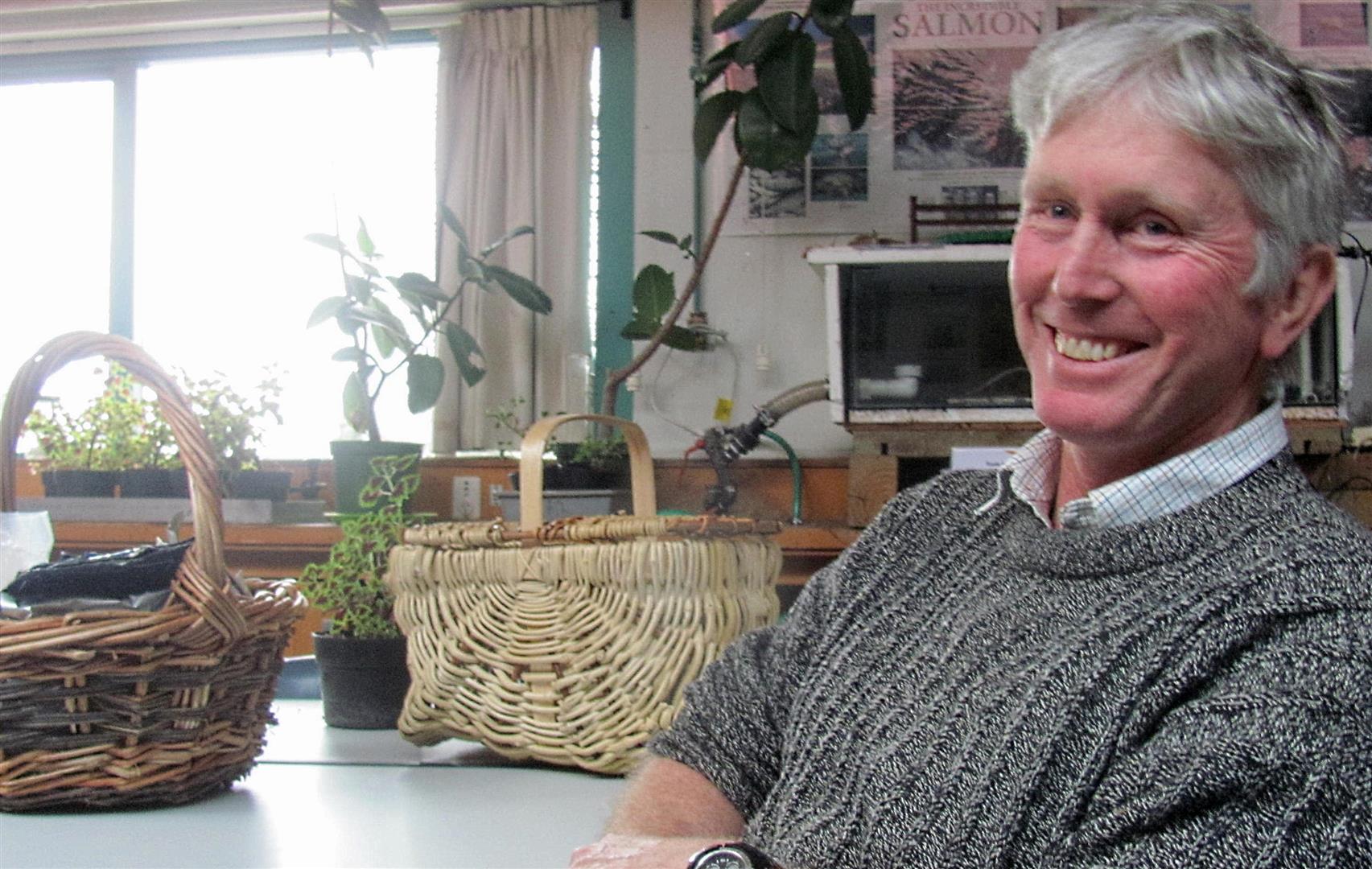 The apple didn't fall far from the tree.
Stephen Millichamp was born and raised in Ashburton - and after time spent doing his tertiary study outside the district, took up a role teaching agriculture at Ashburton College, his alma mater.
He is now head of agriculture at the school.
It's not a new role - he's been in it for the past dozen or so years.
But it is an ever-changing field not given enough resources at high school level.
The 55-year-old has a passion for the agricultural industry and ensuring the next generation of farmers is ready to take the baton.
He said at times he felt it was a battle as there weren't enough agricultural teaching resources to draw on.
''The education system doesn't really value agriculture at high school level. Farmers themselves don't value agriculture study,'' Mr Millichamp said.
Many rural parents thought because their children lived on a farm, they didn't need to study agriculture at high school and in other cases children were are sent to boarding school in the city and removed from the farm environment, he said.
Industry organisations such as Young Farmers, the Ministry for Primary Industries and Beef + Lamb NZ had resources to meet curriculum standards in English, maths, science and social studies but not agriculture.
''Passionate agricultural people should have a pathway to an agricultural profession.
''They need to know the nuts and bolts of the agricultural industry and see there are options there for them.''
A chunk of Kiwi youngsters were losing their connection to farming by being schooled in the city, or by being encouraged to do a trade before focusing on working on the farm, he said.
''Farming is a trade. The skills used in farming, if done through the Primary ITO, are a trade.''
Mr Millichamp's pupils are luckier than some in other parts of the country, as he has a horticultural background.
He is the son of John and the late Paddy Millichamp.
His forbears set up Millichamp's Nursery, in Tinwald.
It's a place he's glad to have been associated with, and to have worked at in his youth.
''I'm proud of my family's tradition in horticulture.''
In his younger years he was ''always fascinated by trees - and deer''.
Early in his working life, backed by horticulture degree, he invested in fallow deer and worked at the nursery.
He has since gone on to own a slice of heaven in Staveley.
He and his wife Suzy, an artist, have a 29-hectare property, where they run 250 deer, a mix of red deer for velvet and fallow deer which are used as trophy stags.
And as a ''compulsive seed gatherer'' he is growing willow trees - he estimates there are about 1000 cuttings on the property - which thrive in the cold climate and wet Staveley soil.
He is harvesting the shoots, or rod, from the establishing cuttings for basket-making.
They are solid baskets.
It's basically a three-year plan as he waits for a good supply of willow cuttings to get established.
A self-confessed ''basket case'', he enjoys the therapeutic aspect of basket making using a product he has grown and harvested himself.
He recently entered his first Ashburton Society of Art exhibition and sold two of this three entries.
''It's such good therapy. I also like smallbore shooting and I'm more relaxed after basket-making, less tension in the shoulders.''
The agriculture classes were going through a resurgence in popularity, more year 9 pupils getting involved across four classes than the number in the single combined year 12 class, he said.
''The number of students interested in agriculture as a subject varies from year to year.''
The agriculture course for year 9 pupils is 13 weeks long, becomes a full year in year 10 and then splits into two options from year 11 onwards - AgScience (for those pupils looking to keep their tertiary study options open) and AgAcademy (which focuses on Primary ITO standards).
He said even with support from within the agricultural industry it could be difficult to sustain pupils' interest as the trades and military careers were touted as more appealing options.
''Not many see a good pathway in agriculture.
''People need to understand where food comes from and the importance of agriculture to New Zealand.''
And rural people should be encouraged to be on farm or in the agricultural industry.
He said smart people were needed in an industry needing to find solutions to sustainably produce more food for more people, with utmost consideration for stock management and enhancing the environment.