Meet the reporting team behind 'Rural Life'
SALLY BROOKER:
Rural Reporter, Central Rural Life
sally.brooker@alliedpress.co.nz
Sally Brooker began her rural experiences near Hastings, where she grew up on a 3.6ha asparagus patch then moved to a 6ha mixed fruit orchard.
Having studied at Massey University, she married into a family farming steep hill country in the Rangitikei district and became the rural reporter for the Manawatu Evening Standard.
After 15 years living on sheep and beef farms, Sally shifted to Oamaru 20 years ago.
She reported on rural matters on and off for the next 14 years, then in 2012 joined Allied Press as a fulltime rural reporter.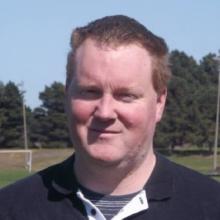 DAVID HILL
Reporter, North Canterbury News and Central Rural Life
027 559-8882
David Hill was born and bred on the edge of Oamaru, surrounded by sheep and breeding bantams, although he was always very much a townie.
After attending Canterbury University in the mid-1990s, he got his first stint of rural reporting during a two-year spell at The Ensign, being thrown into the deep end at the Gore ram fairs and Southern Field Days.
After more than a decade out of the loop, he rejoined Allied Press with the Courier Country (now Central Rural Life) in January 2011 as a city boy living in quakedamaged east Christchurch.
While he still lives in the city, he now writes for North Canterbury News and Central Rural Life, mainly reporting on urban events, but occasionally escaping to the country.
SALLY RAE
Agribusiness Reporter
027 529-6040
Sally Rae has worked as a journalist for the Otago Daily Times for the past 23 years, the last seven as agribusiness reporter.
Sally comes from a sheep farm in North Otago and remains actively involved in farming, with a passion for all things rural.
Sally won the Rural Women New Zealand Journalism award for 2017, an award which encouraged journalists to report on the achievements of women living and working in rural communities.
She has also written two ruralthemed books — Gold Dust and Saddle Bags, and The Snow Farmer.

JONNY TURNER
Sports and Racing Reporter, Otago Daily Times
027 547-1380
Otago Daily Times sports and racing reporter Jonny Turner describes the role as his dream job.
After two and a-half years as a rural journalist, the Southland-bornand-bred reporter made the move to cover racing in November 2016 — something that has always been in his blood.
If you ever need to find Jonny, chances are you will find him at the racetrack.
Jonny covers every race meeting in Otago and Southland as part of the Otago Daily Times' dedication to both local news and racing coverage.
Jonny regularly turns his hand to sports reporting and the upcoming field days offer him the perfect opportunity to do that, as well as return to his rural southern roots.
The award-winning journalist will be covering all of the action from this year's Highlanders v Crusaders pre-season match at Fred Booth Park.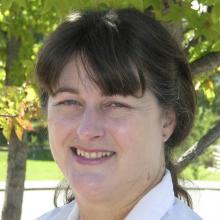 YVONNE O'HARA
Reporter, The News and Southern Rural Life
0275 378-240
yvonne.ohara@alliedpress.co.nz
Even though Yvonne O'Hara was a townie from Nelson, she always knew she wanted to be a rural reporter.
After working in a shop, office and bank, at 36 she attended Wellington Polytechnic's journalism course, then spent two years at the Wainuiomata News, and two years at the Central Otago News.
She started working on SRL in 2004 and it turned into her dream job.
Since then, she has won the national New Zealand Community Newspapers Association Independent Better Newspaper Awards' Best Senior Journalist (associate category) twice and the paper has won Best All Round Newspaper (associate category) in 2006, 2007, 2008, 2009, 2010, 2013 and 2014.
She was awarded a media grant from the New Zealand Mental Health Foundation to write features on rural mental health in 2009 and 2015, which won Australian awards.
She was given an Aotearoa-New Zealand Science Journalism Fund grant to write a series of articles about climate change last year.