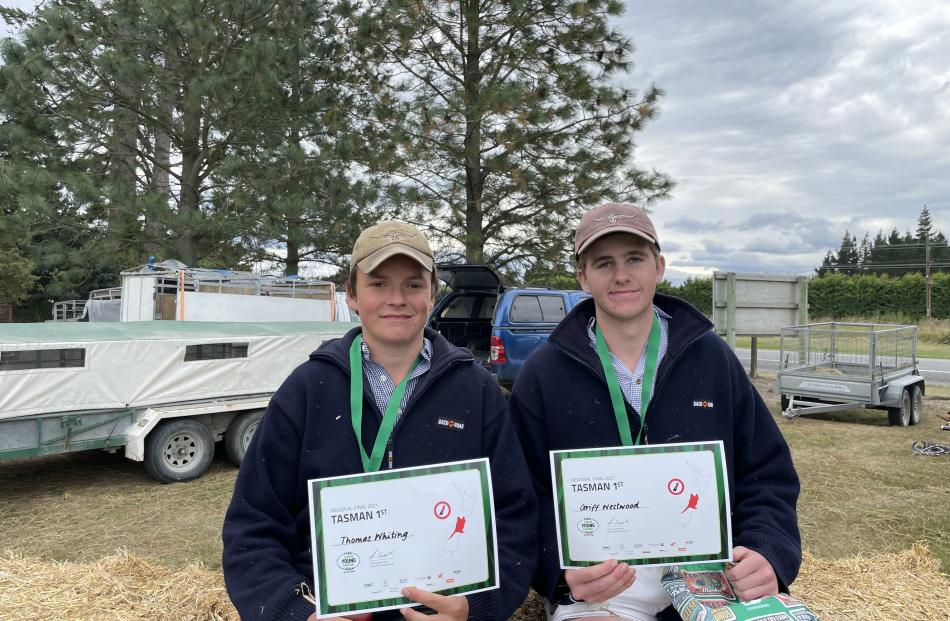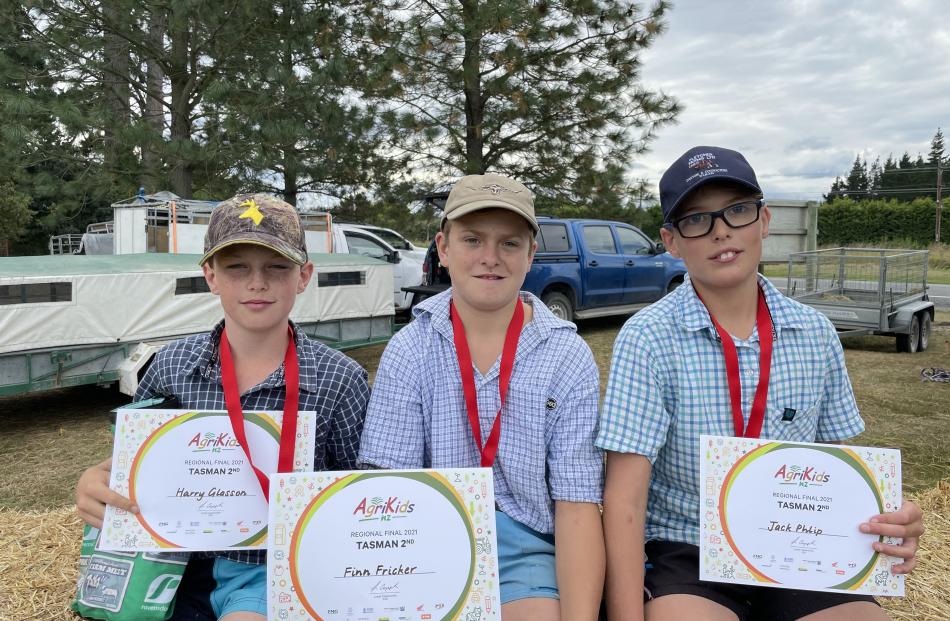 A small North Canterbury school has exceeded its expectations in the Young Farmers agrikids competition.
Waikari School, which has just 37 pupils, entered three teams in the event when it competed for the first time at the Malvern A&P Show at Sheffield on March 27.
All three teams made the final seven for the race-off, with Kool Keas and Klassic Keas finishing second and third to qualify for the national agrikids final, which coincides with the 2021 FMG Young Farmer of the Year grand final in Christchurch in July.
Its other team, Krazy Keas, was seventh.
"We never even thought we would place in the top seven. We just thought we would go along and give it go," Waikari School office administrator Caryn Hunt said.
Kool Keas team member Finn Fricker was named "agrikid of the day".
The final was won by Karetu Kids from North Loburn School.
Principal Darren Ward was proud of his pupils' achievement.
"They're very excited. It's been a couple of years since we've been in the nationals, but we certainly punch above our weight in the competition."
Places in the teams were highly sought-after among the years 7-8 class, he said.
Tasks included changing quad bike tyres, naming agricultural plants and managing the heath and safety aspects of a diesel tank leak.
Other rural modules challenged their knowledge of seasons, animal health and agricultural plants.
A St Bede's College team, SBC Red, of Thomas Whiting and Griff Westwood won the junior young farmers final (previously called TeenAg).
Joining them in the national final will be a Christchurch Girls' High School pairing of Erin Humm and Amelia Ridgen.