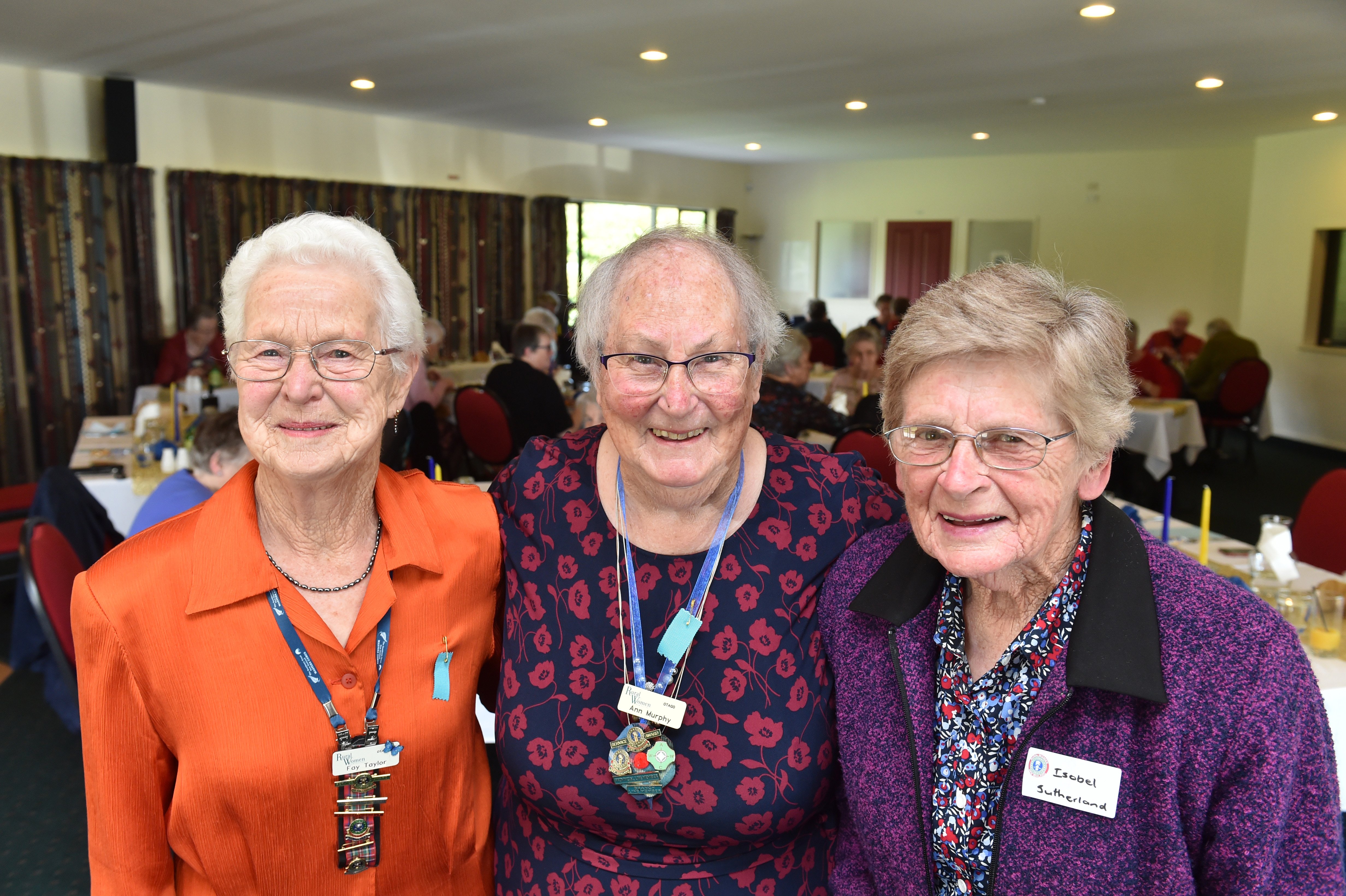 Ninety years of camaraderie and service to the rural Taieri community have been celebrated with a hot lunch, entertainment and, as always, a raffle.
Past and present members of the Henley Rural Women's Association gathered at JTee's golf course near Mosgiel yesterday to celebrate 90 years of the group's existence.
The group's members are mostly aged from their 60s to 80s, from Henley, Waihola, Outram, and Mosgiel, and meet monthly.
Fay Taylor is the longest serving member of the association with an impressive 66 years. She said while communities had changed in that time, the purpose of the group — to help in rural areas — had not.
She had stayed with the group for so long due to her ''unfailing love'' for the organisation, and although member numbers had dwindled to 12 in recent years, she hoped it would keep going for many years to come, Mrs Taylor said.
The group served the community in myriad ways, from creative pursuits such as knitting booties and singlets for babies in the Taieri area to all-day fundraising events, she said
The group offered camaraderie with a purpose.
"We have a friendship day once a month which has been going on for over 40 years. Money we make from that we give away to charity".
Even yesterday the group mixed in some fundraising — a raffle to raise money for its parent group's ovarian cancer fundraiser — with light-hearted fun acknowledging the group's 90-year existence.
Ann Murphy, who had been in the group since the 1970s, said it also had a valuable social aspect.
Members caught up at monthly meetings at each other's homes, where there was no shortage of chatter.
"We start at 11am but we might still be there at afternoon tea time."