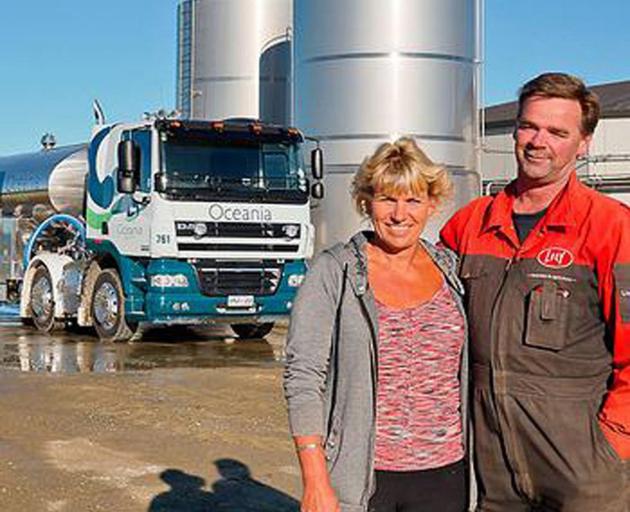 A high-profile South Canterbury dairy operation placed in receivership this week recently started multiple subsidiaries in the Waikato region, records show.
Auckland-based Calibre Partners confirmed yesterday it was in control of the Van Leeuwen Group (VLG) and its assets.
The operation, founded by Aad and Wilma van Leeuwen, which includes the world's largest robotic dairy barn, was where the cattle disease Mycoplasma bovis was first detected in 2017.
Months after the detection, it was revealed Southland was believed to be where the disease first took hold.
Yesterday, Rural News reported VLG refinanced its operations early last year under a $140million deal with Australian-based funds manager Merricks Capital and, on Wednesday, Calibre Partners wrote to the van Leeuwens, giving notice that Merricks had appointed it receiver.
In May last year, the van Leeuwens put nine of their farms on the market, saying they were selling them to ramp up further investment in their high-tech barn farming operations.
However, it was understood only two farms were sold.
In a media release from Colliers at the time, Mr and Mrs van Leeuwen said it was the right time to sell, having grown their business "substantially".
According to the Companies Office website yesterday, 15 companies the pair have ties to are now in receivership.
Last month, the van Leeuwens set up six companies at a Te Aroha address. These are not in receivership.
Another two companies were set up six days before VLG went into receivership. One of those was owned by van Leeuwen Investment Group Ltd, which was in receivership. The other was jointly owned by Mr and Mrs van Leeuwen and Kenneth McKenzie, a Timaru lawyer.
Mr and Mrs van Leeuwen have been embroiled in a legal battle with Ministry of Primary Industries (MPI) about M. bovis compensation.
They have already been paid out $6.3million by MPI, but were seeking further compensation for professional consultancy fees, bank charges and assorted other costs.
When contacted for comment M. bovis programme director Stuart Anderson said it had been working through a settlement process with VLG that involved farming and financial experts and that process was ongoing.
"Additional payments have been made and we're proceeding through the settlement process for the remaining matters," Mr Anderson said.
In 2017, the van Leeuwens were on NBR's Rich List, valued at $60million. The couple arrived in New Zealand from Europe in the early 1990s.
Multiple attempts to contact the van Leeuwens for comment yesterday were unsuccessful.