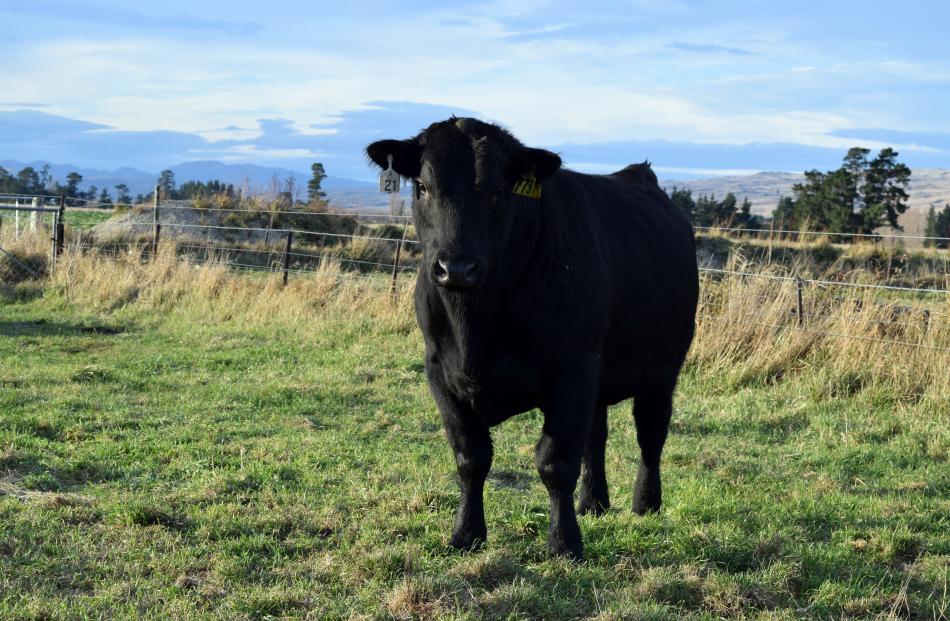 A couple of Strath Taieri stud owners are taking their sale results "on the chin" and using it as motivation to continue breeding better bulls.
More than 100 people attended a joint sale of bulls from Middlemarch studs Nethertown Angus and Foulden Hill Genetics in Middlemarch last week.
Nethertown offered Angus bulls and Foulden Hill offered Hereford and Santa Gertrudis bulls.
Foulden Hill offered 12 Herefords bulls and sold seven of them for an average of $5850, including a top price of $11,500.
Of the six Santa Gertrudis bulls it offered, four sold for an average of $5250. The top price was $7500.
Nethertown offered 20 Angus bulls of which 13 sold for an average of $6307. The top price was $10,500.
Speaking to the crowd after his 22nd annual sale, Nethertown Angus owner Lindsay Carruthers said he would take the result "on the chin and get on with it and return next year".
Foulden Hill Genetics owner Will Gibson, of Middlemarch, speaking to Southern Rural Life after the sale, said the result was "a bit disheartening".
"It was tough day at the office."
The soft sale result might be because buyers had plenty of choice available to them because of the number of bulls on the market.
Despite the result, the stud would continue breeding cattle: "It won't deter us — it's another motivator to breed them better."
He would decipher why some of the bulls had sold over others and chase the more desired traits.
Earlier in the day, he bought a Hereford bull online from Otapawa Station in Northern Wairarapa for $12,000.
"We are committed to pushing things forward and delivering more and more quality every year."
He expected all of his bulls that were passed in on the day could be sold by private treaty.
For future bull sales, he was considering a Helmsman auction system to improve the clearance rate.
He was happy with the direction the stud was heading.
"We are passionate and in it for the long haul."
Maritangi Station owner David Jopp said he paid the most for a bull at the sale — $11,500 for Hereford bull Foulden Hill King 2000725 — because he was a "nice Hereford".
"He must be, because everybody else thought so too."
The cows on his farm were mostly a cross of Hereford and Angus and they usually put a Charolais bull over most of them.
"We are going to do our own replacements. That's why we want the Hereford, so you may as well get a good one."
Although he had no Santa Gertrudis cattle on his station in Kyeburn, he was the underbidder on Santa Gertrudis bull Bluestone 722, which sold for $7500, the top price for the breed.
"He has a good bit of bone about him, this guy."
SHAWN.MCAVINUE@alliedpress.co.nz