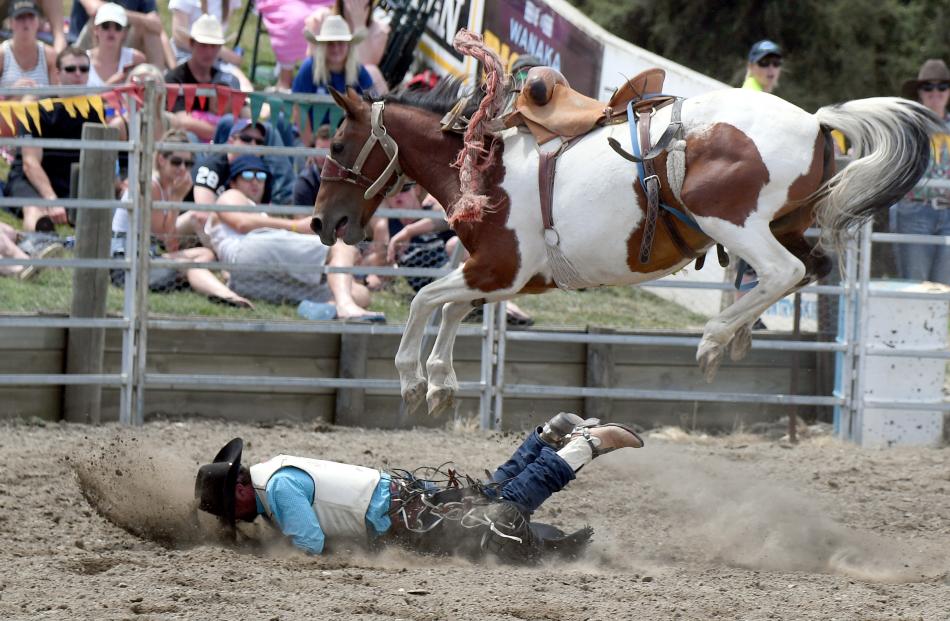 Hot, dry windy, conditions yesterday were welcomed by the organisers of the Wanaka Rodeo.
Not quite so welcome were two dozen protesters intent on getting across their view that rodeos are cruel to animals.
Close to 5000 spectators attended the annual event which has been running for 56 years.
The protesters, on the roadside outside the event, handed out leaflets to some spectators and were abused by others.
Protest leader Kat Gollop, from the group called Queenstown Animal Activists, said it was their third year at the event.
Rodeo did not qualify as a sport, she said.
''It is simply animal abuse.''
Rodeo Cowboys Association president Lyal Cocks said the group was entitled to protest but he considered ''a lot of their accusations are false and misleading''.
Mr Cocks said ''strict regulations'' governed how the rodeo was run.
Once again, the bulls beat the cowboys.
For the fourth time this summer, no-one managed to ride the Outram-bred bulls that tour the southern circuit.
Mr Cocks said when that happens, the bull breeders pocket the prize money.