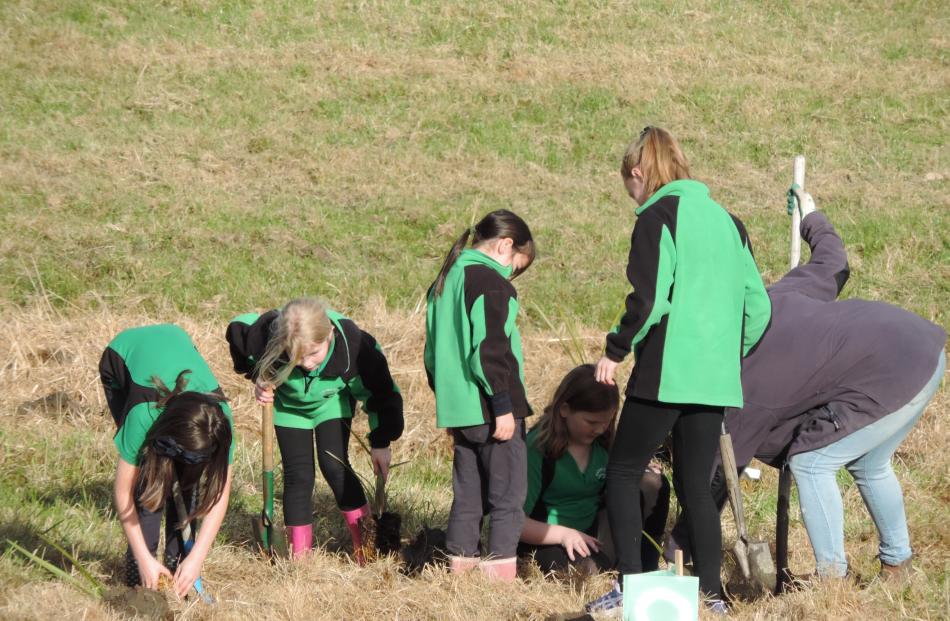 Children from two North Otago schools helped to plant out a stretch of land near the mouth of the Kakanui River on Thursday. Twenty-five Maheno School pupils got started, then were joined by a group from  nearby Kakanui School.
The project was organised by the North Otago Sustainable Land Management Group, which identified the area on the corner of Maheno-Kakanui and Waianakarua Rds to be developed as a wetland.
More than 1000 plants — flax, cabbage trees, shrub tussock, kahikatea, manuka, ribbonwood and a variety of wetland species — were dug in by the school pupils, helped by the Kakanui Garden Club, Kakanui Ratepayers and Improvement Society, Kakanui Volunteer Rural Fire Force, Waianakarua Lions Club, Stanger Fencing, Specialised Services Group, Fieldlab and Fonterra Farm Source.