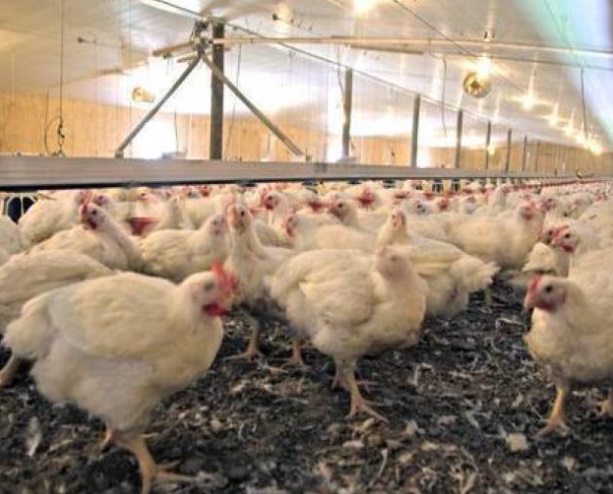 The Ministry for Primary Industries says an Auckland chicken farm where almost 200,000 birds died did not proactively tell it that anything had happened, and only confirmed the deaths after the agency was told by someone else.
The Ministry is now investigating the farm, which supplies Tegel, to see if there were any breaches of animal welfare legislation.
Animal welfare campaigners said the ministry must throw the book at them - and the deaths of hundreds of thousands of animals should not go unpunished, even if it was a mistake.
On Friday between 180,000 and 190,000 chickens either overheated or suffocated to death, after a power outage cut the fan-forced air supply to their barns.
MPI compliance director Gary Orr said an investigation would determine whether there were any breaches of animal welfare law.
"If it's an accident, it's a tragic accident. If there is culpability and we can establish that then we'll take appropriate action. At this stage we're investigating, and we have no idea where that investigation will lead," Mr Orr said.
He said this was death on an unprecedented scale.
The ministry was told by someone else - not the company involved - which only provided information after the ministry sent them a 'please explain'.
"We were made aware of it through a third party, and it was only after we were provided that information [that] we reached out to the company and they then confirmed. That's going to be part of another conversation we'll be having," Mr Orr said.
Tegel confirmed today the issue was on a farm that they contracted to grow chickens.
"Tegel has confirmed that a power interruption on the grid and the subsequent failure in the backup systems has resulted in the loss of birds from a farm in Helensville. Tegel is working closely with all its contracted growers to ensure contingency systems are in place and working correctly," the statement said.
Vector energy said there was a 48-minute power outage at the property, which they believe was caused by animal contact.
Direct Animal Action spokesperson Deirdre Sims said no one should be able to kill hundreds of thousands of animals and get away with it.
"It's absolutely disgusting but unfortunately it's not surprising when you have companies like Tegel that cram thousands of chickens into these factory farm buildings," Ms Sims said.
"Tegel absolutely need to be held accountable for this."
Broiler chickens are bred for meat and ready for slaughter within five to seven weeks.
Chris Wilkinson from consultancy First Retail said although we're only three weeks out from Christmas, we eat so much chicken that even with 200,000 off the market it shouldn't affect Christmas lunch.
"It's unlikely to. This is just one of four big suppliers into the market, and many of them have contingent stocks at this time of the year, so it's unlikely to create too much of a challenge in terms of the supply chain."
Countdown said Tegel had been in touch and it was not expecting any supply issues.
The ministry said the company was cooperating with its investigation.
Attempts to speak to the contractor were unsuccessful.