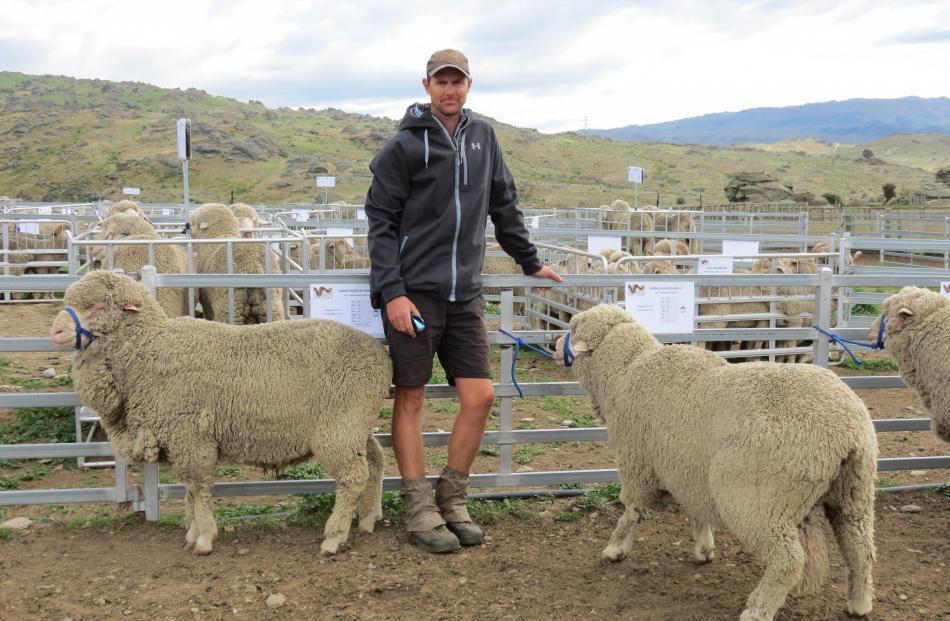 About 170 people took part in a two-day self-drive tour visiting eight merino studs in Central Otago earlier this month.
The tour was held in conjunction with the Otago Merino Association Awards, which were announced at a formal dinner in Alexandra on March 16.
The studs on the tour were Nine Mile Station, Malvern Downs, Earnscleugh Station, Matangi Station, Little Valley Station, Matarae Station, Stonehenge Station and Armidale Merino Stud.
Lunch was at Earnscleugh Station's woolshed.
Owner Alistair Campbell said the station ran five separate studs ranging from medium-wool to ultra-fine-wool animals.
Separate mobs were on display showcasing the animals' fertility and muscle genes.
Awards convener Lesley Muir, of the Otago Merino Association in Queenstown, said the formal dinner and awards at the Cellar Door, Alexandra, went well and she was pleased with the venue.
''Everyone enjoyed the evening and people were happy,'' she said.
''We had a few more growers there than we usually get.''
In addition to the Child Cancer Fleece competition, the Heather Perriam award for outstanding service to the merino industry was given to Mike Hargadon, of Timaru.
Mr Hargadon works for the New Zealand Merino Company.
''He has been in the industry for 45 years and it was good to recognise him,'' Ms Muir said.
''There were 119 fleeces entered into the competition, i.e. donated, with the proceeds when sold all going to the Child Cancer Foundation.
''Some properties entered more than one fleece, and some were just donated without wanting to be entered in the competition,'' Ms Muir said.
''We also held an auction with items auctioned off on the night and we raised $7250.''