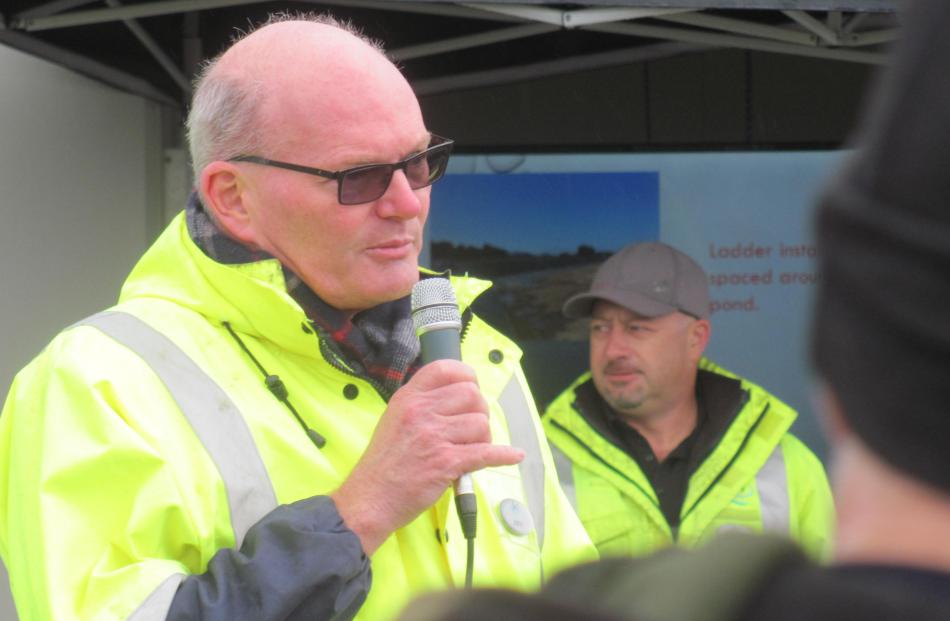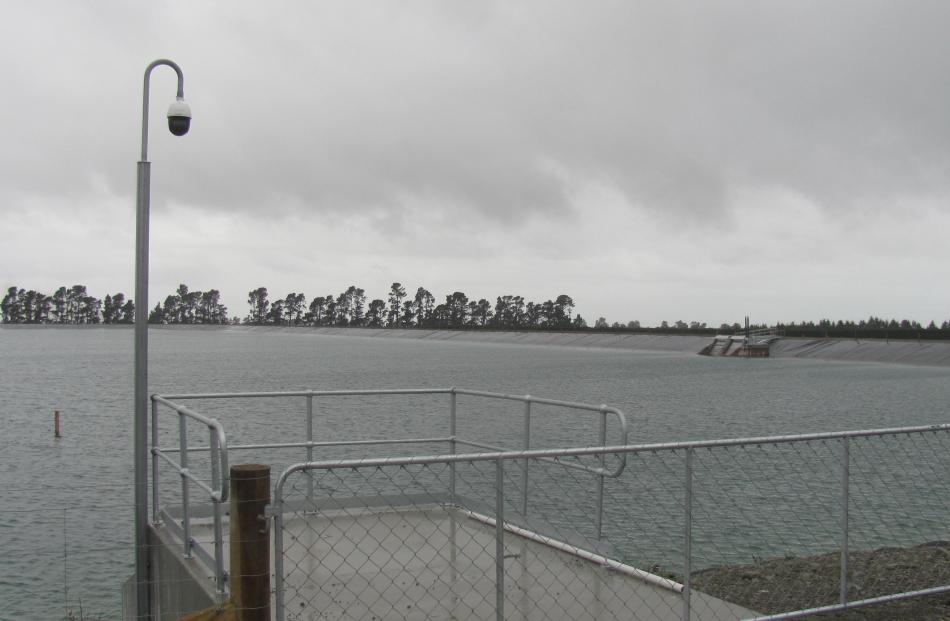 The team at Barrhill Chertsey Irrigation (BCI) opened the gates to members of the public for a tour of their new multimillion-dollar Akarana Pond this month.
The pond sits on a 40ha site, on Barkers Road, just out of Methven.
About 120 shareholders, industry representatives and members of the public braved cold conditions on April 12 to attend.
BCI general manager John Wright, board chairman Malcolm Cairns and environmental manager Eva Harris spoke briefly about the $11million construction work and its importance to the scheme.
Mr Cairns said the completion of the pond, which sits next to the Rangitata Diversion Race (RDR) northeast of Methven township, was a ''significant step forward for BCI'' who had a strong focus on investing in high-quality intergenerational infrastructure.
The 1.5millioncum storage pond was considered an enhancement to the scheme's operational efficiency and reduced the reliance of on-demand pumping.
''It allows us to reduce our reliance on the pump station above us at Highbank ... allows us to make more efficient use of this water.
''It dovetails neatly into our strategic initiative of owning key pieces of infrastructure where appropriate.''
Construction started in February 2018, and the pond was commissioned at the end of October.
It was expected to benefit BCI shareholders for years to come.
Mr Wright said the storage facility was not about making water reliable, but about meeting peak demand in the network when BCI members needed it.
''Rather than install more pumps down in the Rakaia River and pay all the electricity connection charges and those things, it was more cost-effective to build this, then hold the water and release it for a few weeks of the year when demand was high.''
The pond was designed by NZ company Damwatch Engineering and built by Canterbury contractors Rooney Earthmoving Limited. Carrfields Irrigation, Electraserve and Rubicon Water Management were also involved.
The name Akarana comes from the farm name of the site where the pond sits.