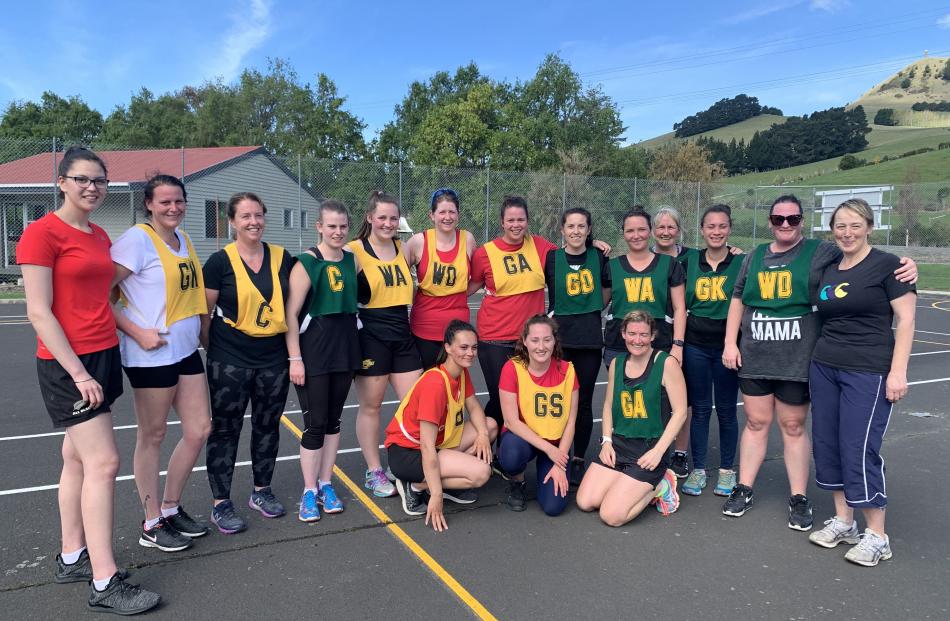 There's nothing like a little bit of healthy competition between friends to keep life interesting. The annual Palmerston versus Waikouaiti rugby and netball matches were played recently at the Palmerston Sports Domain and Waikouaiti won both.
Organiser Karen Oldham said the event was originally just a social rugby match and was organised by the local Waihemo Tavern, but it had not taken place for years.
''Four years ago a few of us on the Eastern Rugby Club committee decided to start it up again and add in a netball match, too.''
''It gained momentum really quickly and we have never had an issue finding numbers,'' she said.
Since it was a rural community, Mrs Oldham said, a large proportion of the players and supporters worked in the farming sector.
''The event gives locals the chance to get off farm and enjoy a social gathering. The sports domain is an excellent venue for spectators. Really, it's just about having a laugh and enjoying ourselves. It's all low-key, no pressure.
''And it's also really cool, the mix of young and old coming together.
''There was a few father and son, mother and daughter combinations in the teams. That's something quite special in itself,'' she said.
The configuration of the teams was set by where the players grew up.
''Some players live in Waikouaiti now but grew up in Palmerston and vice versa. It always makes for some great banter,'' she said.
-By Alice Scott