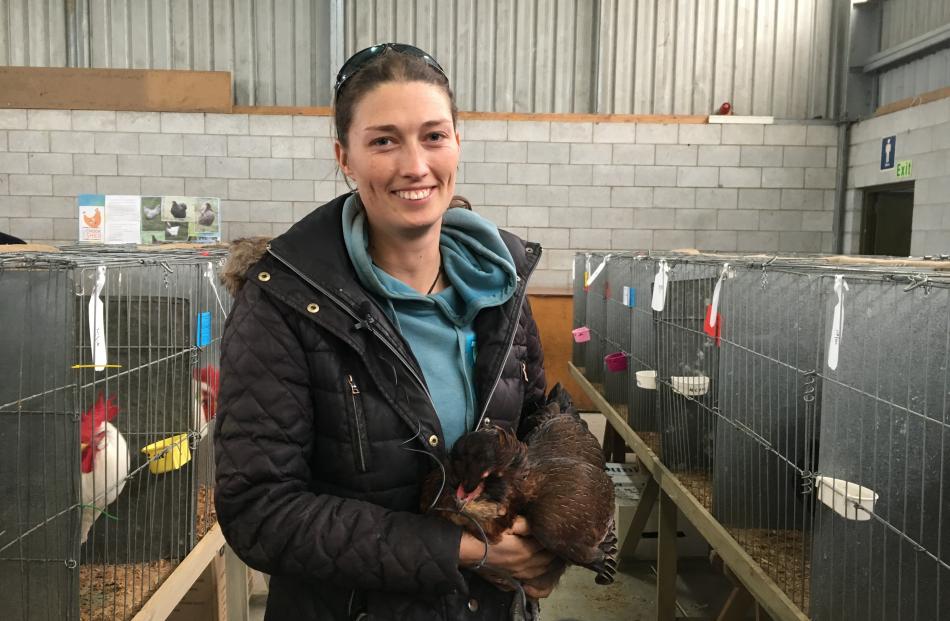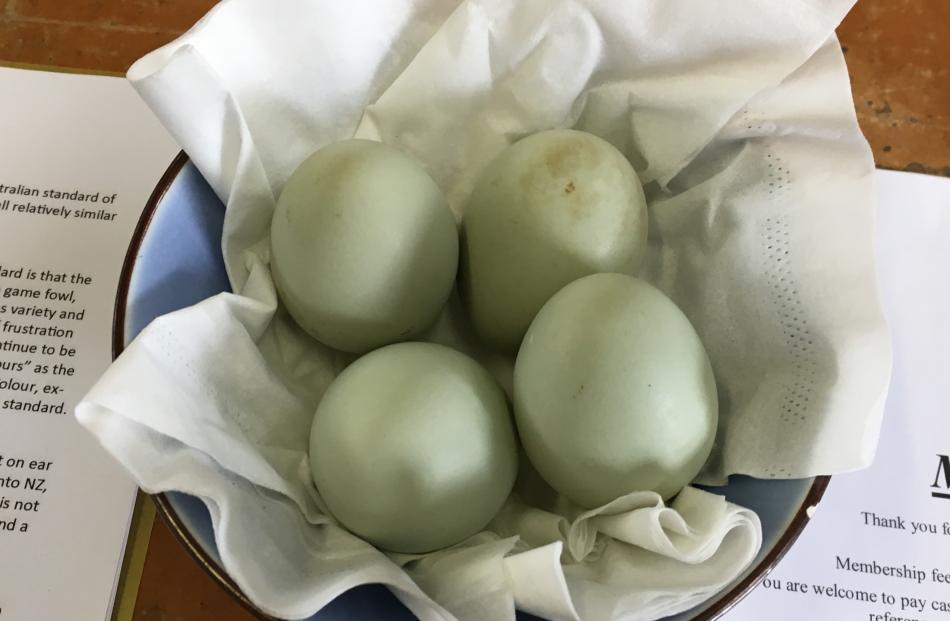 In the story about green eggs and ham, the eggs were probably laid by araucana fowl.
Jose Doo, who lives at Eyrewell near Oxford, breeds araucana fowl, which lay eggs with green and blue shells.
She is so passionate about the breed, she helped found the New Zealand Araucana Club a year ago to promote it, and is now the club's vice-president.
''They are quite funky little birds. They have quite an outgoing personality and come in a wide range of colours. They are quite a cool bird to have.''
Ms Doo said she started out breeding wyandotte fowl four years ago, and six months later she acquired some araucana fowl as her partner was intrigued by the blue and green eggs.
She said ''it was a good excuse to get some more chooks'' and had since added Polish bantams to her flock.
The araucana breed originated from South America and is mostly known for its coloured egg shell. Sky blue is considered the ideal colour, but olive green is common.
''They look really pretty in your egg bowl. But it's just the shell that's different. Inside it's absolutely normal,'' Ms Doo said.
''Apparently there's some people who think there is a mild taste difference and I think there's supposed to be a slight difference in the amount of cholesterol, but I haven't noticed any difference.''
She said there was an araucana-cross breed known as the ''Easter egger'', which was bred to produce blue eggs, but this was not a recognised breed.
Araucana fowl were also known for the crest and muffling, ''sometimes known as a beard''.
''There's a bit of discrepancy for what is the correct araucana, so that's why we started up the club, to maintain the breed and keep it correct.
''If you don't maintain the breed's features you lose them, and we are really limited in New Zealand because you can't bring in new genetics.''
The araucana will be one of many breeds on display at the Christchurch Poultry, Pigeon and Bantam Club's 151st annual show.
It will be held at the Christchurch Table Tennis Club Stadium on Blenheim Road on Friday and Saturday, June 22-23.
The show will be open to the public from 1pm to 6pm on Friday, and 9am to 4pm on Saturday, and the stars of last year's feature film Pecking Order will flock together once again.
For more information go to: https://poultryclub.co.nz/.