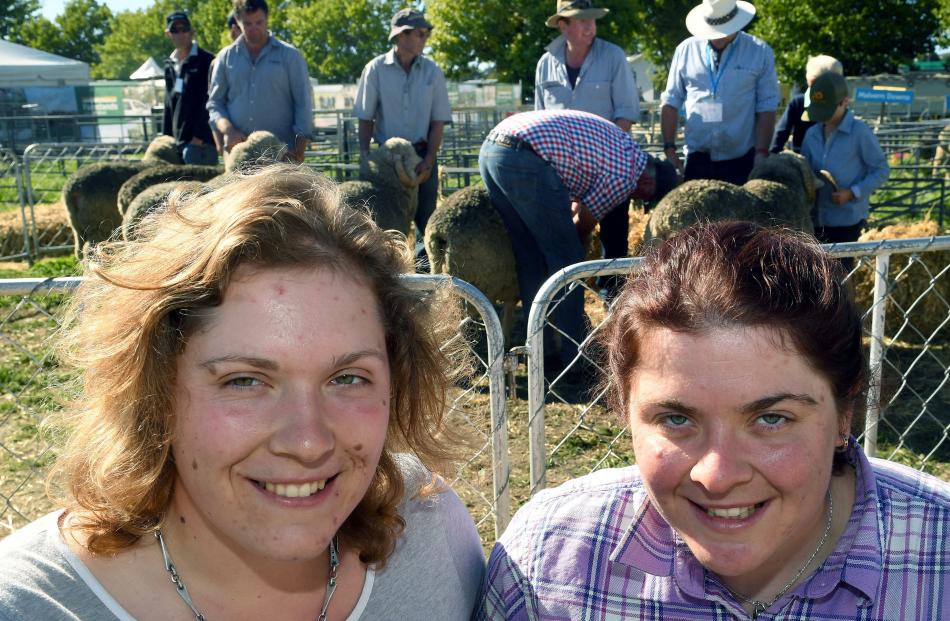 The Graham sisters from Hindon clearly know a thing or two about sheep.
In 2016, Sarah Graham (21) won the junior meat and wool judging championship at the Canterbury A and P Show in Christchurch, earning her a trip to Australia to judge at last year's Royal Canberra Show.
Not to be outdone, sister Elizabeth (20) won the same competition at last year's Canterbury A and P Show and flew to Canberra last month.
In Christchurch, the competition involved looking at a line-up of four wool breed sheep and four meat breed sheep, placing them in order and explaining the reasons for doing so.
The Graham family has a Texel stud, as well as Perendales, on their farm but neither breed was in the line-up.
Sarah judged Dorpers and merino in Christchurch and, in Canberra, she was associate judge for the black and coloured sheep and white Suffolks, and helped judge the school competition. Schools had their own studs over there.
It was ''quite an exhibition'' and it was a little different being closely scrutinised while judging, she said.
Elizabeth had to judge Cheviots and South Suffolks at Christchurch and in Canberra was associate judge for a few different breeds.
She is in her last year at Otago Polytechnic studying for a diploma in veterinary nursing. Sarah completed an agriculture degree at Lincoln University last year and has since been working as a shepherd at Waipara.
''It's really good, I've got four dogs ... and the boss left me in charge for two and a-half weeks and he went to Dubai, so I must be doing all right,'' she said.
Both women said the became involved in showing when their parents, Dave and Christine, established their Texel stud.