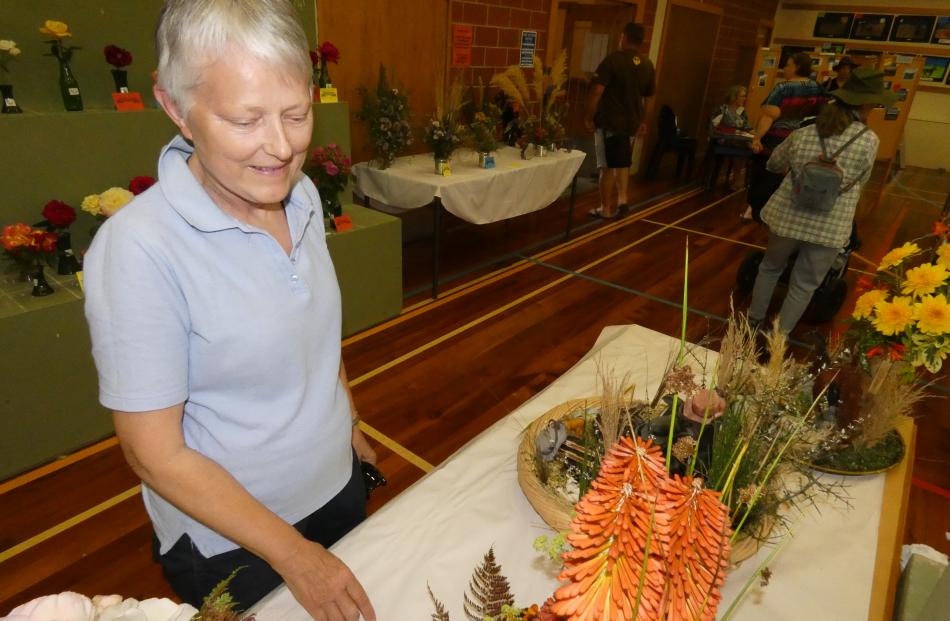 Signs of growth were being celebrated at the Maniototo A&P Show yesterday.
The popular event returned to Ranfurly for the day, where people were treated to an increase in trade sites and new categories in the home industries section, including honey and kombucha.
Show president Margot Hall said trade sites had ''more than doubled'' from previous years, although she did not have an exact number at hand.
''We're getting very positive feedback that there's something for everybody.''
Sheep judge Jim Berney, of Owaka, was impressed by the stock presented for judging.
''I think you would have to be quite happy with the standard of sheep throughout the whole yard.''
Among those happy with his result was Charlie Hore, of Patearoa Station, who won supreme sheep for one of his romney rams.
''It's a pretty good turnout of sheep at the Maniototo Show so it's reasonably pleasing to have one of the top sheep here.''
Horticultural and industrial sections secretary Sarah Paterson was also pleased with the show's success.
This year's event followed the theme of the Cavalcade - a trail journey that celebrates the gold rush era - which will finish in Patearoa on February 29.
To celebrate the occasion, children created art based on the theme.
A roadside foliage in a can category was also created to mark the Cavalcade's arrival.
''That's been really popular,'' Mrs Paterson said.
This year's feature recipe, sugar buns, also celebrated the Cavalcade theme.
She said new classes for honey, lavosh crackers and kombucha, a drink, were also a hit among entrants this year.
''We are just always trying to keep it fresh and I think with people leaning towards a sustainable lifestyle, it's helping.''