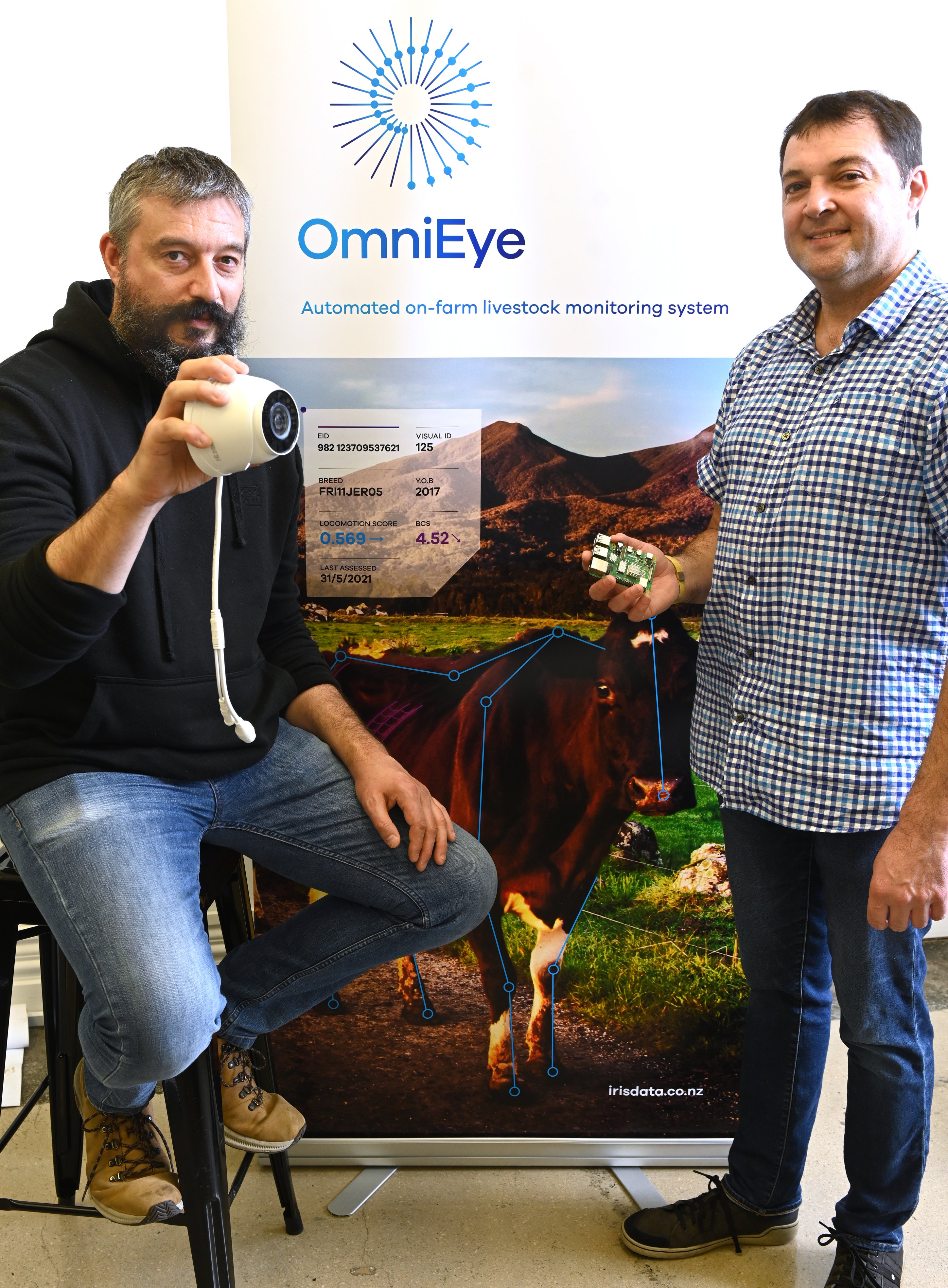 A Dunedin agritech company has raised $1.6 million in seed funding to help commercialise its new technology aimed at early detection of lameness in dairy cows.
OmniEye has developed a non-intrusive on-farm camera and monitoring system which is designed to provide farmers with data of the overall health of their herd and detect lameness.
The video, which feeds into a dashboard, delivers a score for each cow after milking.
The system, called OmniEye Locomotion, was first thought of in 2020 by the company's two founders — chief executive Greg Peyroux and chief technology officer Benoit Auvray — after the two saw a need in the industry.
After two years of development, it was being trialled by about 20 dairy farms, including 10 Pamu Farms.
OmniEye now wanted to turn its attention to commercialising the technology for market, Mr Peyroux said.
After a long development process, it was "very exciting" to see the product almost ready for that.
The funds raised would allow the company to complete its trial and further refine the technology before a move into full commercialisation, he said.
The feedback from the trial farms had been "really encouraging". They liked the idea of having data at any time on their phone or computer and identifying issues early, Mr Peyroux said.
"Lameness is a big issue for farmers and it's great to be able provide a solution for it."
It was hoped the product would be ready for ordering by the Fieldays in Hamilton in June, but as the event was postponed launch hopes changed to later this year.
Once OmniEye had broken into the New Zealand market, it would target overseas.
"The United States is very lucrative, but we want to get cemented in New Zealand first," Mr Peyroux said.