A Southland farm's "Kiwi as" animal transporter has warmed the hearts of New Zealanders after an image of the "Lambulance" was posted online.
Farmer Bradley Stewart, of Wrey's Bush, near Winton, came up with the crafty idea to turn one of his vehicles in an ambulance for animals a couple of years ago as a way to transport animals around the paddock.
Anna McFarlane, who works on the farm, told the New Zealand Herald the idea was a fun way to transport any animals in need of extra care and allows the farmers to give the lambs the best care possible.
"If a mother can't feed all her lambs we use the Lambulance to pick up the ones that miss out and take them home and feed them ourselves.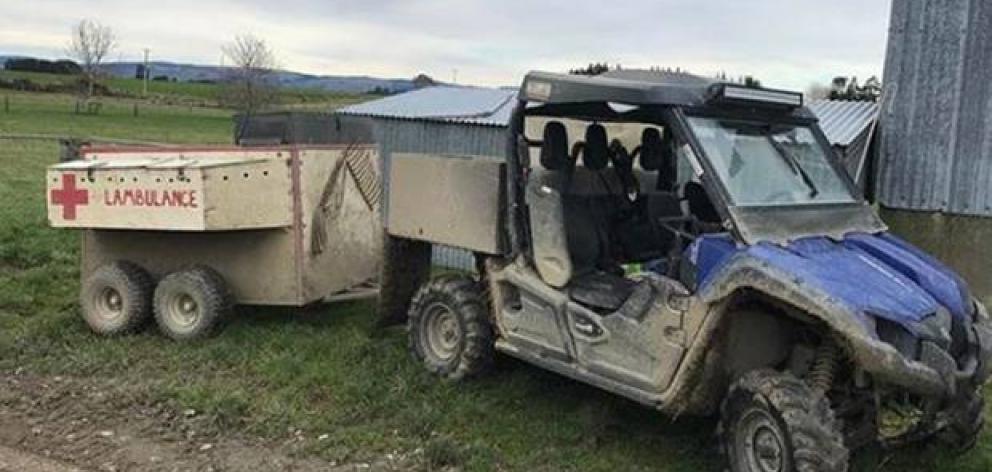 "If the mother doesn't want to or the lambs are sick we pop then in the wee boxes and take them home so we can provide extra care before transporting them back to the paddocks."
Currently, the farm at Wrey's Bush has 40 pet lambs, with many taking a shine to the Lambulance.
McFarlane says the lambs are happy to be picked up in the Lambulance and they often travel in pairs.
"The lambs love it. You put them in there and they warm up in the wee box. Sometimes a few will travel in the Lambulance and they enjoy the warmth being together. We have straw in there to keep them happy."