Pam Jones talks to the Parsons family about farming life on their Central Otago Waikerikeri property as they move on to a new era.
It was ''pretty tough'' to begin with.
Three mortgages and ''horrendous'' 1980s interest rates demanded relentless work and frugality. For a time, they were ''actually going backwards'' financially.
But a fierce work ethic and the ability to ''stick with it'' saw things eventually turn around at Richard and Jacqui Parsons' Waikerikeri property.
Their faith in the farm and each other paid off and a ''perfect storm'' of positive milestones finally saw them start paying off debt.
The Parsons chuckle about it now, but those early days were not for the faint-hearted.
For the first six years of owning their 1680ha Central Otago property — it was initially called Waikerikeri Station but they dropped the ''station'', preferring ''just Waikerikeri'' —Mr Parsons did all the shearing himself. Mrs Parsons was the rousie for the first couple of those years.
When they did hay raking he would drive the tractor while she was in their ''beat-up Land Rover'' up front with the rake and ''the baby in the frontpack''.
A two-door Fiat 127 was the family car in which they would travel to the dog trials, baby in the back, dog in the boot.
And through it all, Mrs Parsons worked part-time as a nurse, which was ''what paid the bills and put food on the table''.
Looking back, ''it was character-building'', Mr Parsons grins.
''It was pretty tough going,'' Mrs Parsons said.
''But it was what we signed up for,'' Mr Parsons said.
What they had not reckoned on was how ''outside forces'' such as government influence could affect farming operations.
When they bought their property in 1984, the bank turned them down for a mortgage and they bought it with 11% vendor finance instead.
It seemed steep, but when market interest rates later went up to almost 20% their 11% five-year rate ''saved us''.
''We were lucky in that respect,'' Mrs Parsons said.
Three children came along and Jen, Andy and Anna —now 33, 31 and 29 respectively — were a part of everything. They ''loved growing up on the farm'' and their rural Kiwi upbringing. Those family memories were ''the best bits'' about life on the farm, Mr and Mrs Parsons said.
But farming had not been specifically in the Parsons' blood.
They had met in Christchurch, when Mrs Parsons was already a registered nurse. Mr Parsons' jobs over the years included fencing, being a stockman and shepherd.
Mrs Parsons was brought up on a lifestyle block in Christchurch, Mr Parsons was also from a non-farming Christchurch family but had extended family who were farmers, and he worked on their farms in the holidays.
He loved it, and studied agricultural science at Lincoln University ''so I could get on to the farm. I always wanted to be a farmer''.
They embraced the work of owning their Waikerikeri property because a: they wanted to and b: had to. The property had been ''pretty dilapidated'' when they bought it so they set to with ''a bit of tractor work, some good husbandry'', putting some fertiliser on and ''pulling out briars''.
But by 1992, when they were still not getting anywhere financially and were ''actually going backwards'', they contemplated selling up.
They had a potential buyer, but ''I wasn't ready to walk away'', Mr Parsons said.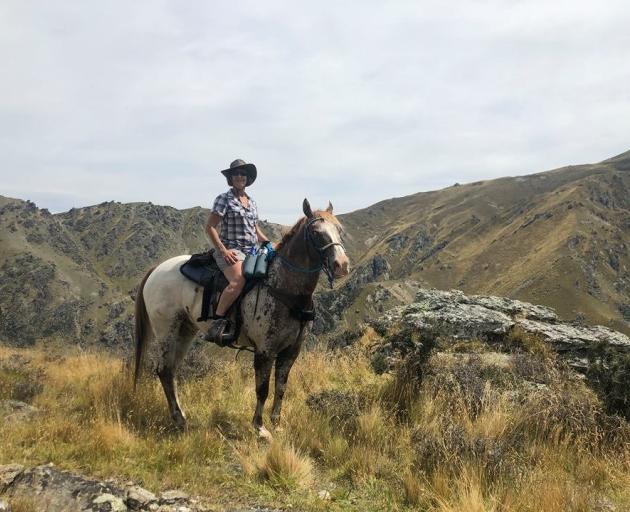 ''I just couldn't do it.''
Their commitment finally started paying financial dividends the following year thanks to ''a perfect storm'' of making a lot of silage from lucerne that came away after good rain; finishing hoggets in the spring; growing turnips; and securing some Icebreaker contracts for their merino wool.
It has not all been smooth sailing since then, mostly due to Mother Nature. They had a ''lot of dry years'', and in 1999 also had a large fire on their property that started from sparking power lines and burnt 160ha of their land and more on neighbouring properties.
Then there were the winters.
The Parsons remember when frosts as cold as minus 10degC were the norm, and winters when there could be 10 consecutive days of hoar frost fog.
But there was often a silver lining to winter woes in the form of community support. In 1995, when serious snowfall demanded extensive snow raking the Parsons could not believe how many people ''came out of the woodwork'' to help: their shearing contractor, bank manager, dentist and accountant came and put in the hard yards, as well as numerous school teachers and pupils who were on their school holidays.
The Parsons also remembered the community support that came for several ''Waikerifest'' music festivals they held on their property — the first a ''trial run'' with invited friends and family, and then two family-friendly festivals open to the public and showcasing dozens of New Zealand bands such as Left or Right, The Killer Seas and The Maine Coons, featuring their son Andy Parsons.
The fostering of areas of native bush on their property, and the protection of about 250ha with a QEII grazing covenant, are sources of significant pride.
Their property also featured on Country Calendar, in 2012.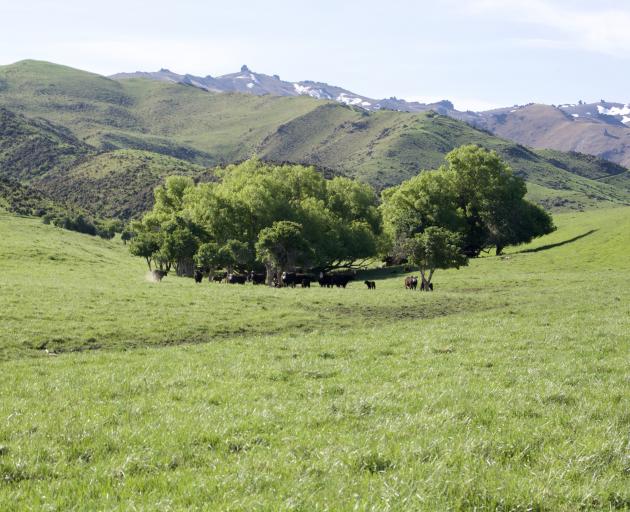 All these memories have held particular significance since the Parsons downsized and recently began a new era.
After going through tenure review and returning an alpine area at the head of Waikerikeri Creek to the Crown, the Parsons freeholded 1330ha. An area of flat land was sold for dairy grazing and the high country run was sold this year to young farming family Willy Rive and Pip Bennett.
The Parsons are thrilled the high-country farm has gone to such a positive, innovative and hard-working couple.
And they are looking forward to having time for other interests, having gone from 3500 merino to about 350 polwarth-merino cross sheep. They also still have about 70 cattle.
Mr Parsons is planning first on ''working on the rabbit problem'' and putting up some new fencing. He is also hoping to have more time for interests such as painting — he is a well-known artist in Central Otago, specialising in landscapes — and the outdoor pursuits he loves, such as hunting, camping, tramping, mountainbiking and kayaking.
Mrs Parsons, who retired from her nursing work earlier this year, is revelling in being a grandmother, with ''one grandson already and another grandchild on the way''.
They are both also looking forward to doing more overseas travel — two of their three children live overseas at present.
But there is still plenty of land on Waikerikeri and elsewhere to explore, sometimes on horseback — the couple are keen riders, and have done eight Otago Goldfields Cavalcades together.