Fable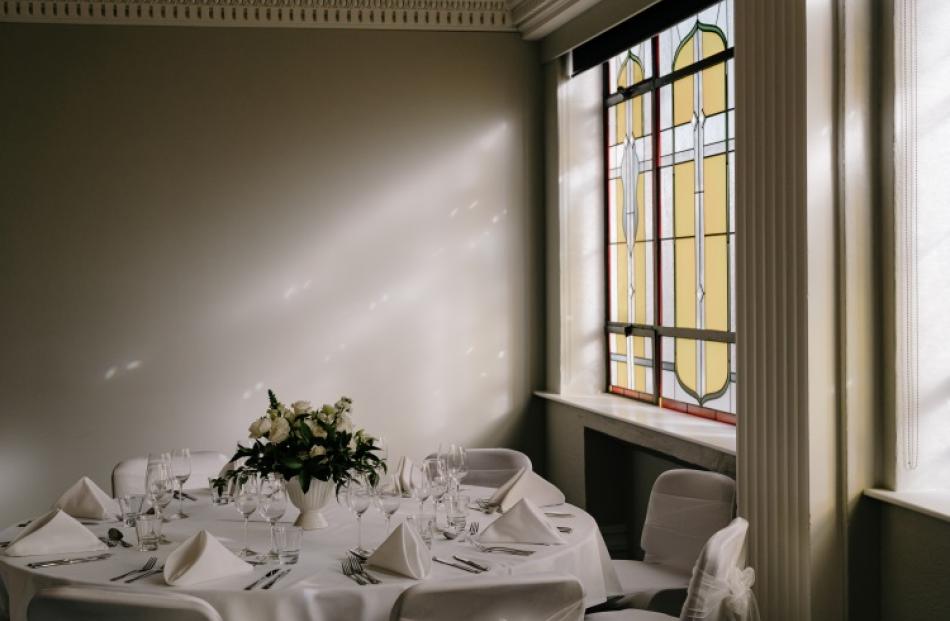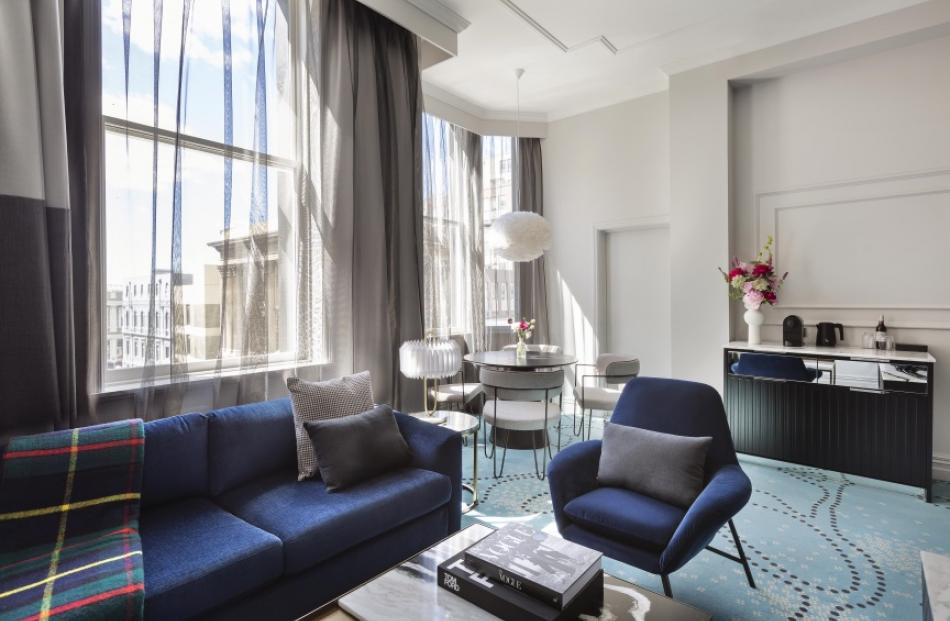 A sight to behold, Fable Dunedin unveils something special at every corner. Leading New Zealand interior architects and designers have brought to life a contemporary tale of high-end luxury, while honouring the heritage building's original historic features. Unique art and a touch of whimsy create a romantic ambience perfect for celebration and a beautiful backdrop for wedding photos you'll treasure for a lifetime. Fable Dunedin can cater to any style of gathering, from an intimate affair to something grander in scale, with four main event spaces to choose from. Wedding packages have been designed to take the stress out of your special day and make it an event to remember. The elegant venue, wedding menus and decorations can be tailored to suit your requirements and budget.
The hotel's grand piece de resistance are the Chancellor Room and Lounge. The Chancellor Lounge, with polished wooden floors and a magnificent chandelier instils the grandness of the hotel and offers the perfect spot for your first dance as a married couple. Dance the night away, comfortable knowing you can slip away to luxury just down the corridor. With 50 luxurious rooms and suites, there is space to gather your guests together, prepare for your big day or extend your celebration into the days that follow.
Your guests will enjoy your special day as much as you do, from the stunning surrounds to a mouth-watering selection of dining options, designed to make it a memorable occasion for everyone. Wedding venue packages come standard with all the essentials. Optional upgrades add those special finishing touches. Whatever you're dreaming of, the dedicated team to customise your day as your heart desires.
Of course, everything is entirely customisable to meet your heart's desire, including:
Customise your own menu or have a chef tailor a custom menu for you. Such as alternative drop menu, floating buffet, shared style platters on the table, add platter options
Create a setting with linen, stage and dance floor
Host a pre-reception with champagne and canapes
Add tea lights and table accents
Bring the space to life with flowers
Fable Dunedin will bring your fairytale to life.