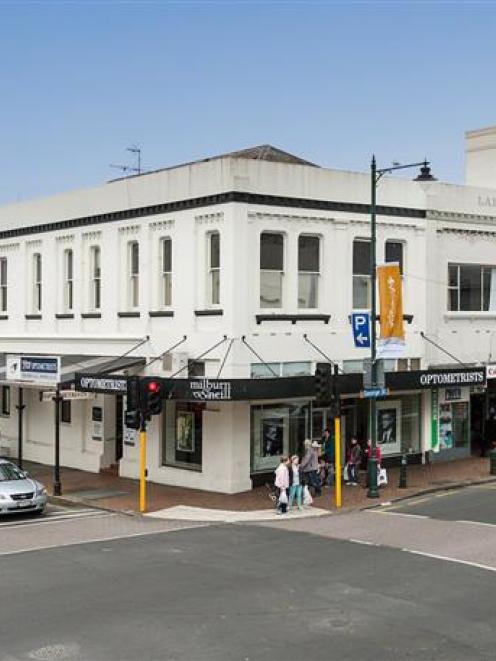 The 1920s Larent Building in George St, Dunedin, has been sold to a local private investor and developer for more than $2 million.
The Athenaeum building in the Octagon and United Services Community Club building in Bay View Rd in South Dunedin are being separately marketed by Colliers International, and are at various stages of negotiation, commercial and industrial sales broker Bill Brown said.
The Larent Building's seven tenants generate a combined net annual rental income of just over $200,000 per annum, and include retailers the Rock Shop and Jonathan's Camera Warehouse, plus upstairs commercial tenancies and an apartment.
The building floor space is about 1550sq m on a 862sq m freehold siteThe buyer had no immediate plans for any change of use, but at some time in the future might upgrade the building, Mr Brown said.
While the sale of the United Services Community Club to a church group had fallen through, it had been put back on the market at half its capital value of $385,000, and a second church group now had the building under contract.
Due diligence was still being carried out and he expected an outcome by early December.
Sale proceeds are expected to go towards paying creditors' debts of $324,000, after the charitable trust which ran a club in the building was placed in voluntary liquidation in July last year.
The Athenaeum building in the Octagon was taken off the market by the Dunedin City Council in recent weeks in order to seek councillors' approval to sell, and could possibly be back on the market by late December, Mr Brown said.