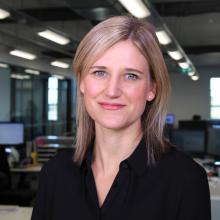 Wet weather and cautious buyers combined to dampen the national residential market during August.
Real Estate Institute of New Zealand (REINZ) figures for the month show that while average prices were 5.5% more expensive at $580,000 across the country, the number of listings fell by 3624 to their lowest level in seven months.
Auckland prices dipped by 3.5% to an average of $820,000.
Month-on-month growth for Dunedin City was static at an average price of $460,000, on 153 homes sold, though this reflected a 32% increase in the price of an average home in the city over the past two years.
Otago house prices in general had shown one of the highest average growth rates over the past five years, at 12.6%.
The lowest level was 2% in Canterbury.
Buyers in Southland were not bothered by wet conditions, pushing the average price up by 29% from $240,000 last year to $310,000 in August.
Of the rich-list areas, the North Shore jumped by an annual 8.6% to $999,000, Queenstown-Lakes was slightly down to $995,000, and Wanaka was at $905,000.
At the other end of the spectrum, the cheapest houses in Otago could be found in Clutha, where homes sold on average for $257,600 during August, while the West Coast showed a drop of 6.1% in average prices to $215,000.
Overall sales were down to under 6000 homes sold, off from 6118 in July and 6% less than the 6346 sold last August.
REINZ chief executive Bindi Norwell said the low level of sales "was a bit of a surprise, given the strength of July's figures".
"However, an extremely wet August across most parts of the country and the past three months having the lowest number of new listings of any consecutive three months since records began in 2007 look to have been contributing factors.
"We're hearing from a number of agents that people are waiting to purchase before they put their own property on the market, which is slowing the whole market down."
The REINZ figures show that during August the median number of days nationally to sell a property increased by two days to 39 compared with August last year. In Auckland the median number of days to sell a property increased by two days to 44 days.
In Dunedin it took an average of only 21 days to sell, almost five times faster thanon the West Coast where the average was 94 days.
Ms Norwell said the use of auctions had declined from 12.2% last year to 10.9% of all sales across the country in August, when 647 properties sold under the hammer.
Gisborne again had the highest percentage of sales by auction at 31.5% (or 17 properties), down from 38.6% (22 properties) in August 2018.