The ODT currently have the following competitions running:
Competition winners:
ODT Wedding of the Year 2016 bought to you by Edgewater Wanaka. Voting has now closed. 
Get your copy of the Wedding Guide in your ODT 25 August to see which couple has won the ODT Wedding of the Year 2016 
Prizes courtesy of: Edgewater Wanaka, Rippon, Sanctuary day spa and Gin & Raspberry Boutique Bar Wanaka.
Congratulations to the winners of Otago's Cutest Baby: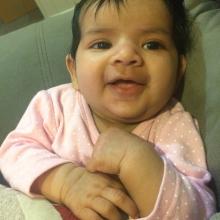 First - Khrisha Ramakrishnan                                Second - Nathaniel Cookson                    Third - Ryder and Austin Young
Thanks to Rhuger, Sleep Drops, Clip Joint and the ODT for prizes.
Spamalot ticket giveaway 
Congratulations to the winners of the double passes to Musical Theatre Dunedin's Spamalot courtesy of the ODT.
Karen Deuchrass - Invercargill, Iain Sutherland - Dunedin, J & R Crochrane - Dunedin, Graeme & Noelene Johnstone - Dunedin, Bruce Lambie - Dunedin, Fiona Neil - Dunedin, Liz Rades - Dunedin, Jane White - Dunedin, Elizabeth Donaldson - Waikouaiti, Bob Low - Mosgiel, Ross Hanson - Dunedin, Alex La Roche - Dunedin, Nicky Geary - Dunedin, Carolyn Duncan - Dunedin, Anne McKeever - Dunedin, Raewyn Whitworth - Cromwell, Dale Walker - Dunedin, Tracey Byers - Dunedin, Jim Brownlie - Dunedin, Garth Johnstone - Dunedin
Grease The Arena Spectaular
The "We go together Package" for two: Thomas Scammell
Winners of a double pass are: Liz Coville, Stu Davis, Luci Greene, Anne Dixon, Errin Hamlym, Miriam Vollweiler, Barbara Johnston, Mrs J Morrow, John Grindley, Joy Crawford, Elaine Thompson, Maria Thompson, Hilary Thom, Alan Woolford, Louise Gibson, Matilda Garnett, Sharon Rohymets, Sandra Turnip, E Allsion