Parts of Stuart St and its side streets will be closed to traffic at nights in coming weeks for resurfacing work.
The work is scheduled to take place in stages from 7pm to 6am between April 3-13, and again between May 1-18.
Dunedin City Council transport delivery manager Ben Hogan said worn areas of road on Stuart St between Smith St and Highgate were to be renewed to ensure a safe, smooth and durable road surface.
"The night work will generate some noise and we apologise in advance for any inconvenience this causes residents in the area. However, doing this work at night, when there is less traffic on the road, minimises the overall disruption to the community."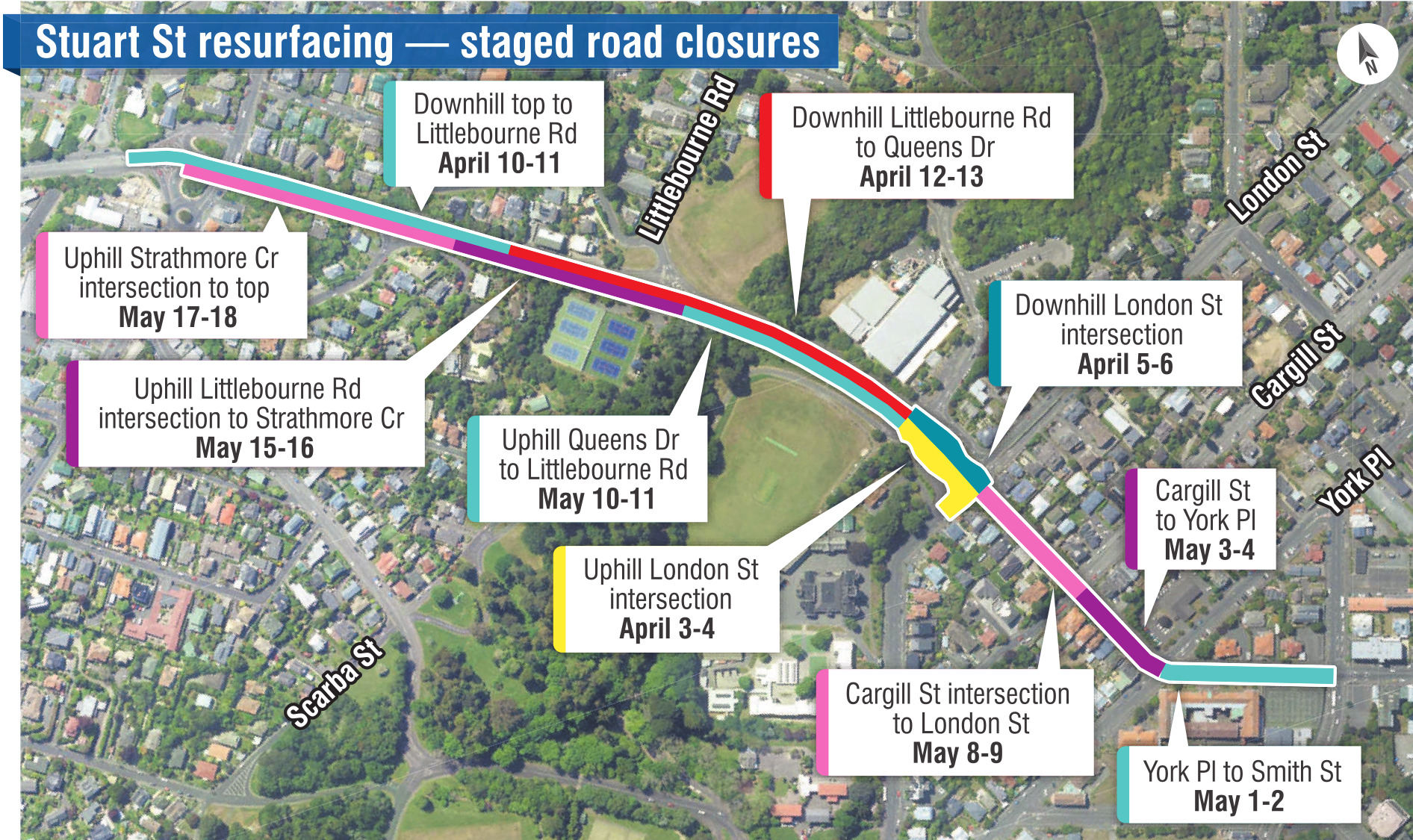 There was also the need to do some maintenance works known as digouts to prepare for the new pavement.
These would take place during the day between April 19 and May 5.
Roads will remain open, albeit under stop-go controls, while the digouts are completed.