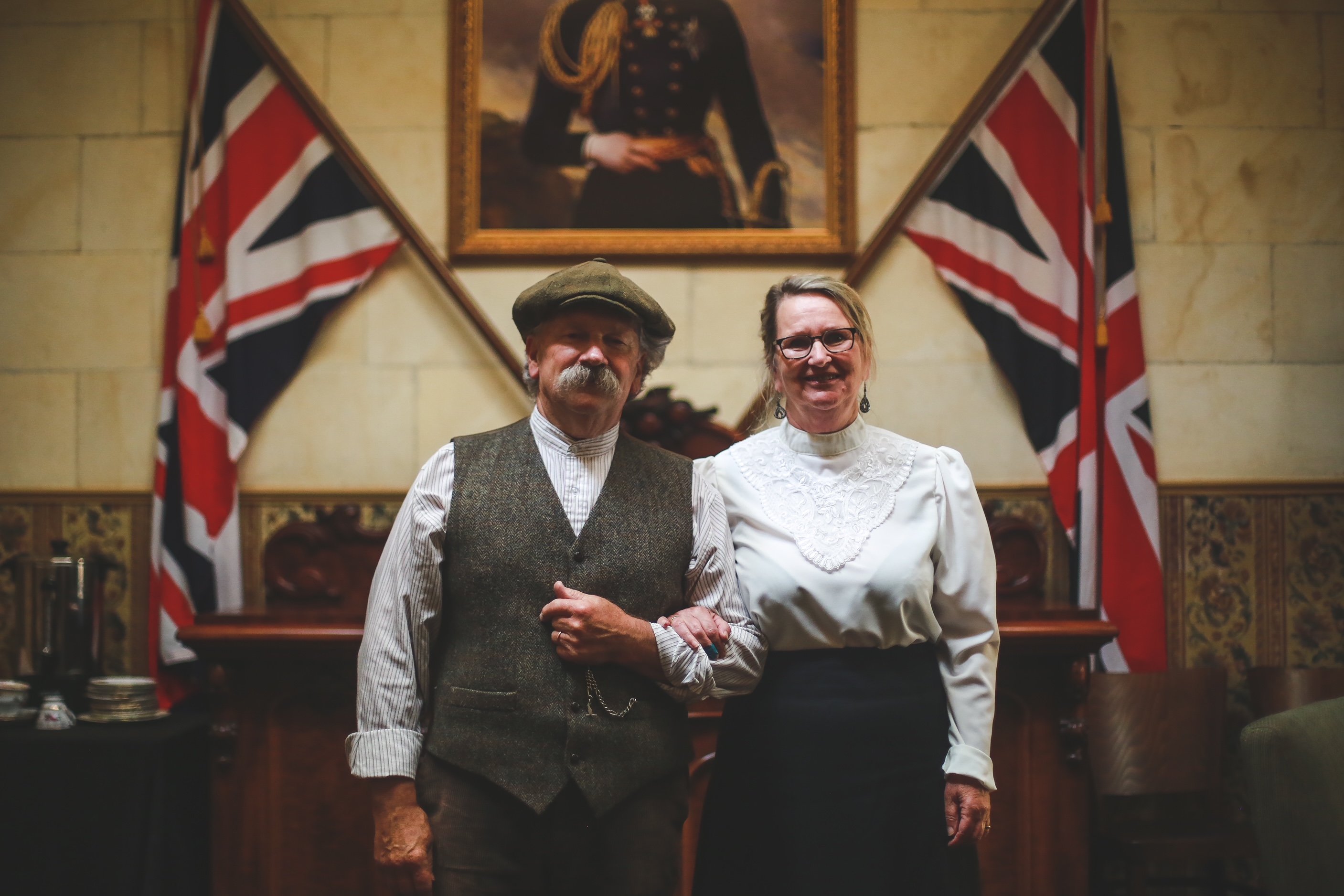 Covid-19 robbed Herbert and Marise Martin of celebrating their first anniversary at the Criterion Hotel - and it has now robbed them of celebrating their conclusion.
The Oamaru publicans had planned to move on from the Criterion at the end of the month, for health reasons, but the change in traffic light settings sped up the process and they decided to call time on Sunday night.
The intimate bar area made social distancing very difficult, Mrs Martin said.
"We're really sad to have closed the doors and we really want to see them open again soon," she said.
The Oamaru couple, who have a long record of volunteering in the Victorian precinct, took over the lease of the 145-year-old hotel after it had been closed for about a year, and reopened it in time for the Victorian Heritage Celebrations in November 2020.
They were drawn to the 1877 building because of its historic significance and believed the "special old lady" deserved to be restored, renovated and returned to the community.
"The Criterion has been our local on and off for years - and we always wanted it to be restored in a way that was sensitive to the unique heritage character," Mrs Martin said.
They were proud to have achieved that, and to have created a safe and welcoming environment for locals and visitors alike.
When they took over the lease, they hoped to run the historic pub and accommodation for at least three years.
But they committed to the business as a couple, and when Mr Martin could no longer work in the kitchen due to an ankle injury, they did not see a lot of each other.
"And it's fair to say without Herbert's fabulous food coming out of the kitchen, our income took a dive," Mrs Martin said.
But they had no regrets.
"Even though it's been a really hard year, I'm still really thrilled that we did it," Mr Martin said.
They had enjoyed welcoming "so many wonderful people" to the Criterion — from former All Black captain Kieran Read to descendants of the hotel's early proprietors - and they were very grateful for the support from the Oamaru community.
"We've had loyal locals that come at the same time on the same day, every week," Mrs Martin said.
"And a lot of these were people that we didn't previously know, and they've become like family members."
They had also built up a team of "fabulous staff" who embraced their vision.
"They've just been so loyal and really wanted to be part of this chapter of the Criterion's story."
While Mr Martin had some part-time work lined up, Mrs Martin was not sure what was next for her.
"I'm just going to catch my breath, but I absolutely want to work ... and I'm really quite taken with some kind of role in heritage and hospitality."
Oamaru Whitestone Civic Trust chairman Graeme Clark said it was disappointing the Criterion Hotel venture had not worked out for Mr and Mrs Martin, but they should be very proud of what they had achieved.
"Their hard work and determination on bringing the Criterion Hotel to a very high standard and a special uniqueness is second to none."
There had been good interest in the lease, and the trust, which owns the building, was supporting the couple with negotiations, Mr Clark said.
"We are looking to getting the doors opened again as soon as possible."