The result made sense, but maybe not the way it was achieved, as the All Blacks took the game 30-15. 
The All Blacks played their usual triple threat game and produced all their expected spark and flair, but so too did the Lions.
The scoreboard will judge them harshly, but they came to Eden Park with plenty of fight and a little more ambition than they have had so far. They just met a team that had too much weaponry - too many ways to break the shackles.
There were times when the pictures didn't make sense - like when the All Blacks scrummaged for a penalty and when the Lions scored a length of the field counter attack try that was full of magical running and brilliant off loading.
But over the 80 minutes it kind of all stacked up. The All Blacks brought the physical edge to all their grunt work and with that dynamism and aggression they negated the effective of the Lions rush defence.
With their mostly accurate work under the high ball they killed another threat and then with the speed of their passing and ability to work the ball into space, they were able to create situations where they could score points.
By the final quarter, the gulf between the two teams was apparent. The All Blacks were dominated all parts of the game. Brodie Retallick was damaging them with his ball running.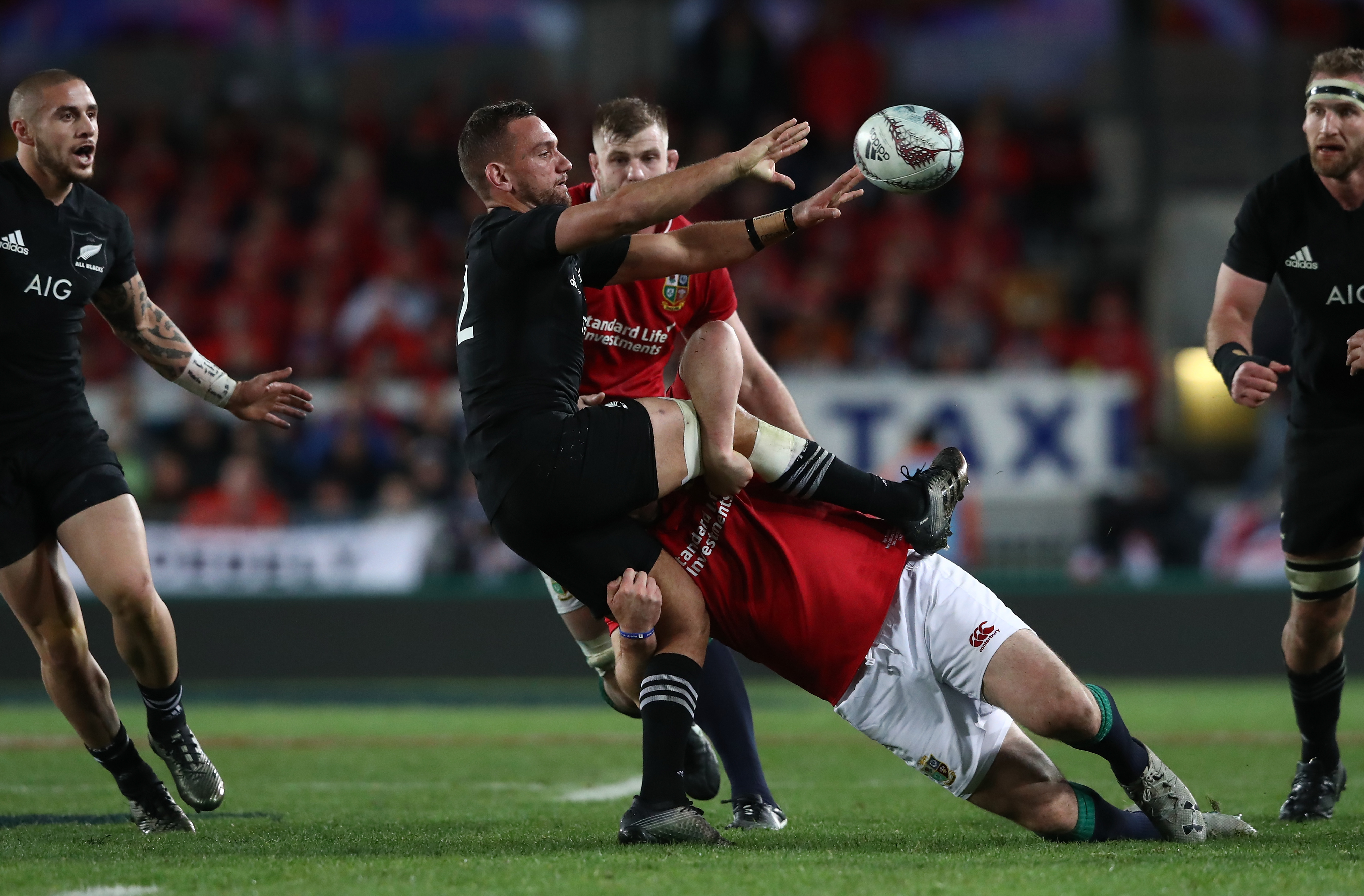 Sam Cane was an ever present sore for them, always there to thump into them. And Kieran Read gave an impressively commanding 75 minutes that showed his character and with one brilliant scoop pass off a dominant scrum, his outrageous skills.
The Lions hung in there best they could. They had some joy at the lineout and tackled their hearts out, but as good as it was to see them give pass and catch more of a go, it really isn't their thing.
They were honest troopers giving it a go - like the stag at his do forcing down the booze to be a good sport, but not enjoying it.
And perhaps their desire to move the ball was triggered on a false alarm -on an isolated piece of brilliance that made them think they could play a bit wider than they had been.
Heading into half-time they were scrambling back in their 22, in danger of conceding something when Liam Williams miraculously stepped not once but twice then curved into space and a few great passes and support angles later and Sean O'Brien had crossed for a length of the field try that changed everything.
All of a sudden the All Blacks had to stop and stare at the Lions - check that had really happened and then hastily reassess the capabilities of their opponent.
Up until then the Lions had been painfully obvious and ordinary with it. Conor Murray booted everything to no great effect and the Lions' big ball carriers weren't owning the collisions and therefore weren't able to generate quick recycle ball and it was all a bit of a dour grind to nowhere.
Their set piece was stuck in neutral, just holding in the scrum and not quite smooth enough in their lineout work to create either a platform to go wide or drive.
After that try, though, they started to believe and they were a changed team. Played good rugby in patches. Expansive rugby that was built on the foundation of direct running and excellent core skills.
But while it was good, it was nowhere good enough.

RESULTS: 
All Blacks 30 (C. Taylor, R. Ioane (2) tries; B. Barrett 2 pens, 3 cons)
British & Irish Lions 15 (S. O'Brien, R. Webb tries; O. Farrell con, pen)