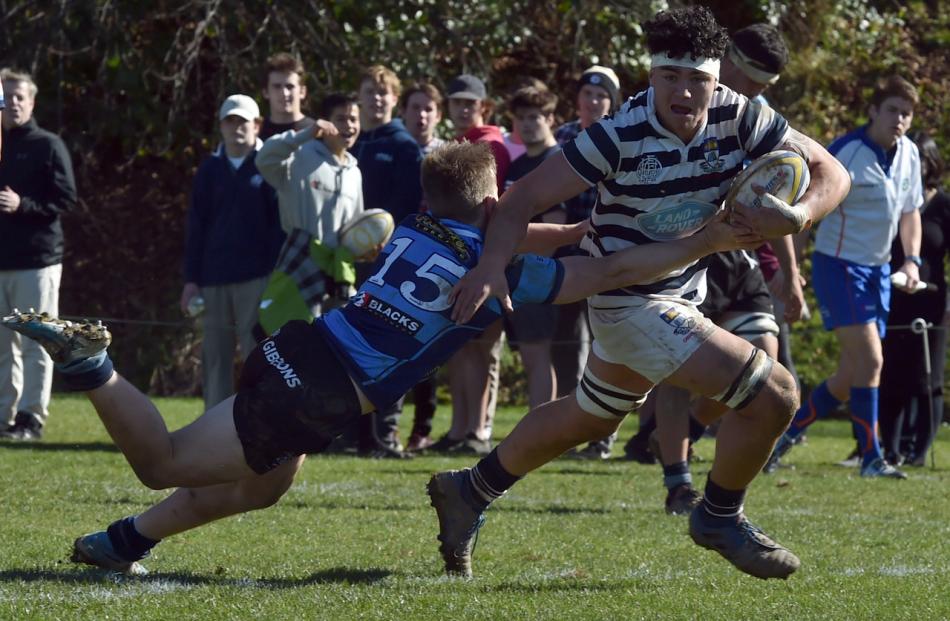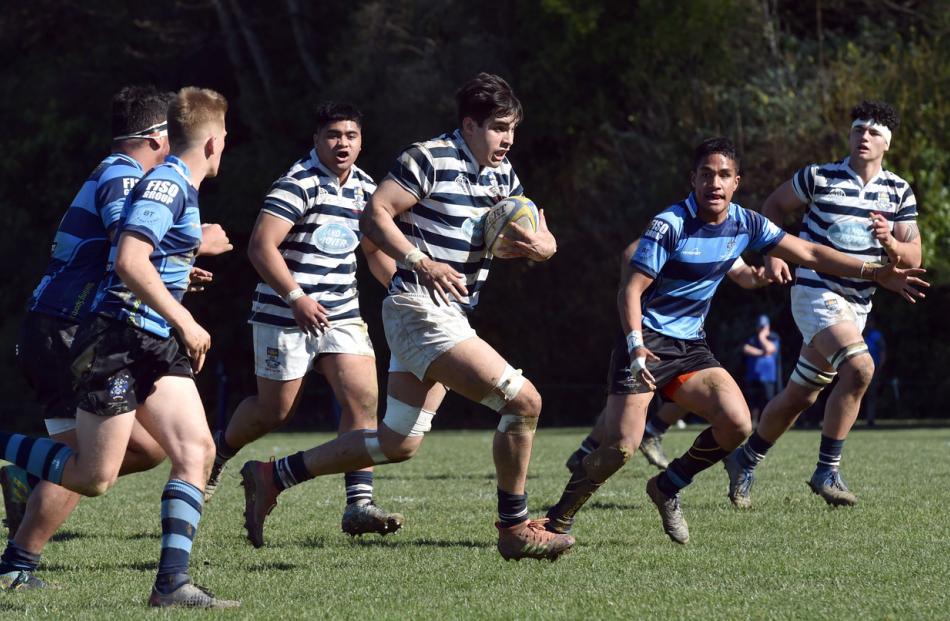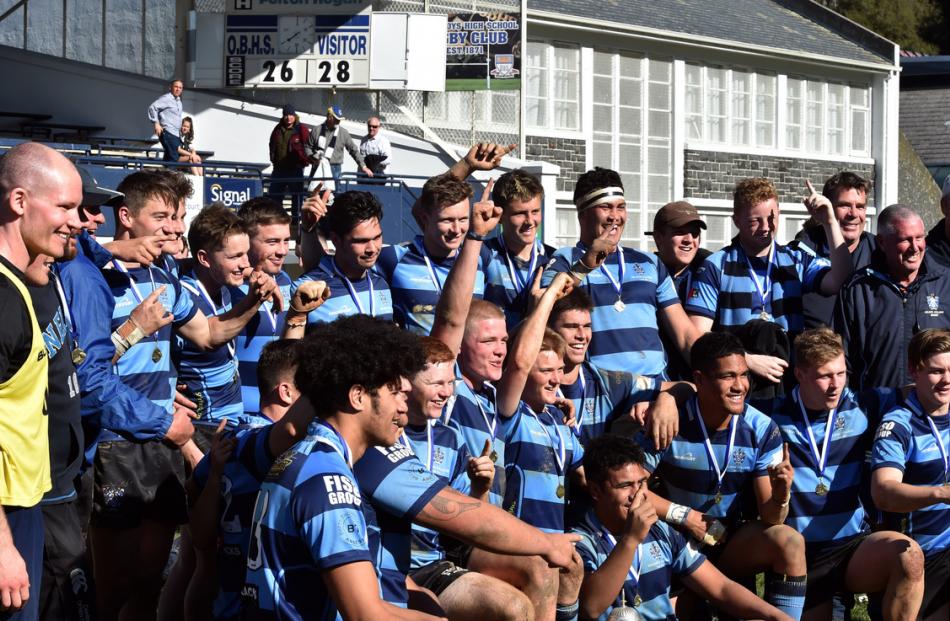 Nelson College has claimed a spot in the National Top Four tournament in Palmerston North next week with a tense 28-26 win against Otago Boys' High School in Dunedin this afternoon.
Nelson first five-eighth Niko Barton was the star with two tries and four conversions. Two of those were tough efforts from the sideline.
Captain Anton Segner was instrumental as well. The openside flanker kept coming up with crucial turnovers and was never far from the action.
Powerful No 8 Taya Brown barged over for an important try in the second spell.
The home side certainly had plenty of opportunities. It dominated the opening 10 minutes and most of the first half.
But Nelson defended with admirable tenacity and scored late in the half to take a surprise 14-12 lead into the break.
Otago Boys' fell behind 28-19 but rallied with a try to tighthead prop Tevita Pole.
It trailed by two points with 10 minutes to play and battered away at the line. But Nelson's defence held firm.