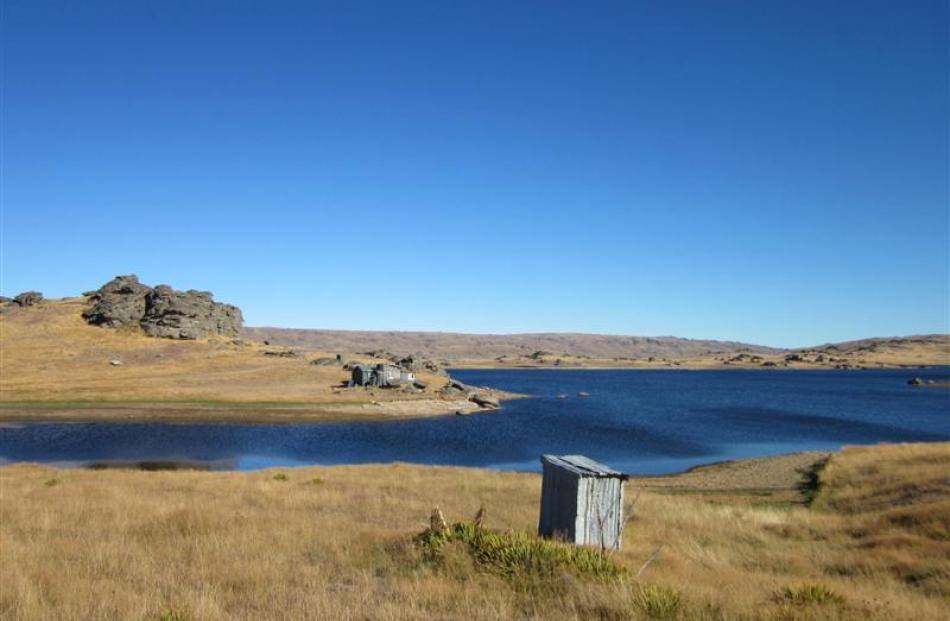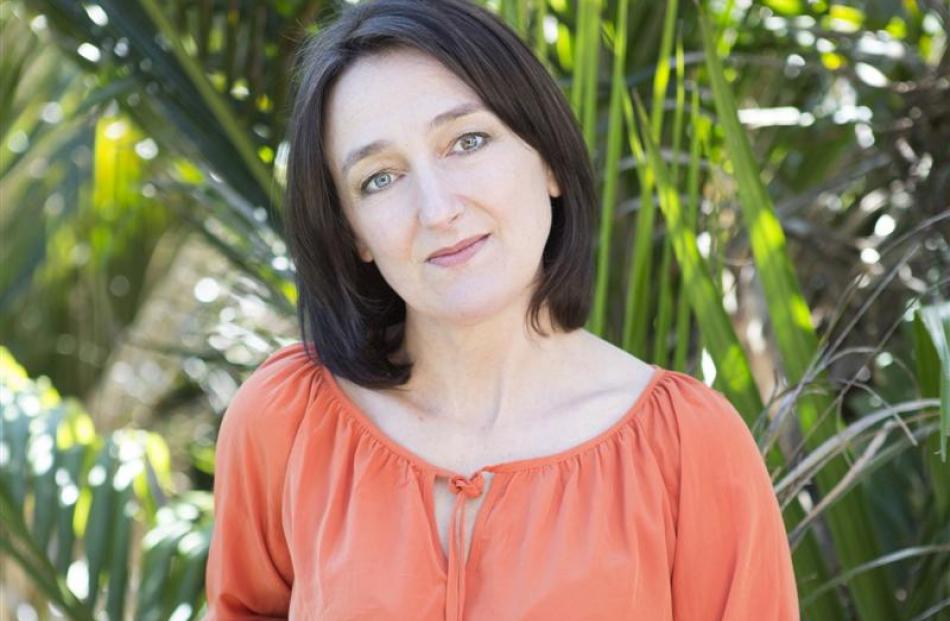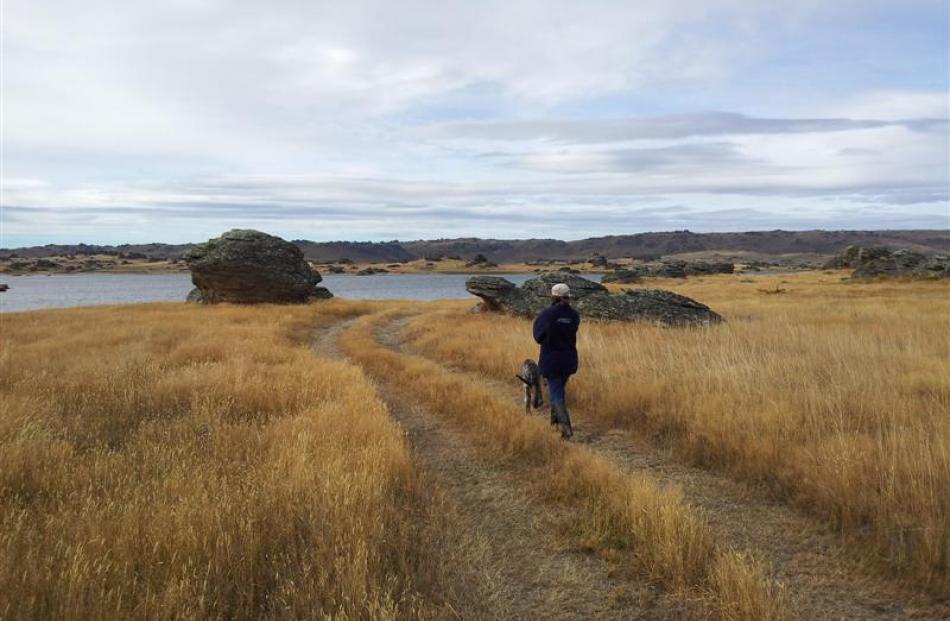 Central Otago and Westerns have always been tied together in author Tanya Moir's mind and even today when she drives through the Kawarau Gorge, she half expects to see covered wagons on the other side of the river. Kim Dungey reports.
Writing fiction pushes Tanya Moir to the limit of what she can achieve but the rush she gets from it is addictive.
''I suppose it's like climbing mountains a bit,'' she says of the excitement.
''Only without the possibility of impending death. Just bad reviews.''
Later she clarifies in an email that she hasn't done any climbing herself ''unless you count fourth form camp where I clung first to the instructor and then to a very small cliff like a petrified limpet''.
The former Southlander laughs down the phone line as she explains what has motivated her to write novels since her mid-30s.
''I guess I do it because it's a huge challenge. It's the hardest thing that I've ever found to do, that I can 'sort of' do.
''I tried writing fiction just to see what happened and not very much did for a while. But by that stage, I was hooked on it and everything else just starts to seem a bit ho-hum in comparison.''
Moir's first two novels, the historical story La Rochelle's Road and modern family saga Anticipation, were published to critical acclaim.
Her latest, The Legend of Winstone Blackhat, was written while she was a 2013 Buddle Findlay Sargeson Fellow and tells of a 12-year-old runaway and would-be cowboy who goes to ground in the hills of Central Otago.
Hiding out at a fictionalised version of the Poolburn dam, Winstone tries to make sense of what has happened to him by imagining his life as an epic Western.
He wants it to be morally simple, Moir says, ''but it keeps turning into more of a Sergio Leoni film where the good guys aren't so good and the bad guys maybe aren't so bad and everything's quite violent and confused''.
As research, she and husband Ian also stayed at the dam, a ''beautiful'' but ''breezy'' spot on the Ida Valley side of the Rough Ridge Range.
The first time, their tent blew over in strong winds and they went home after a night.
The second time, they opted for a scout hut.
Moir wanted to take a character like Winstone, whom society would normally only consider from the outside, and explore what life would look like through his eyes.
''There's always a kid who's on the outside and not many of us, if we're honest, go to a lot of trouble to befriend them. Basically, there are the kids who bully them and the kids who stand by and watch ...''
''He's the kid that nobody wants to sit beside on the bus and the kid who gets accused of bringing all the infectious diseases to school ... People look at him a bit funny and teachers don't quite trust him and nobody's terribly surprised when they read his name in the paper for all the wrong reasons a few years later.
''He's going through all the same things that all the other kids are going through - his first sexual experiences, the onset of puberty - but whereas the popular kids can get away with messing up and nobody really notices, all he has to do is the tiniest thing wrong and everybody comes down on him like a ton of bricks.''
Nobody can, or should, be defined by a single aspect of their life, she believes.
''It would be nice if we tried to bear in mind that everybody has an inner life, things they hope for for themselves and things that they're interested in.''
''It's not about finding excuses for them ... but sometimes when somebody does something awful, we completely wipe out any good that they might have done at any point in their life and I'm not sure that that helps anyone.
"I'm not sure that it makes us safer and it certainly doesn't make them better.''
Placing such a character in a remote setting allowed her to explore what he would do when he could just be himself.
"But it also served a less serious purpose for someone who grew up playing cowboys and Indians at school and watching Westerns on television with her father: ''I really wanted to write a modern Western set in Central Otago because for some reason I just associate the two and I always have''.
The Westerns of her childhood are ''pretty shocking when you look back at them. The morality is pretty severe.''
Raised in Dipton, 60km north of Invercargill, Moir did not get into any real trouble herself but wasn't good at doing as she was told.
Much younger than her siblings, she spent a lot of time wandering the countryside with the family dog, writing poetry that didn't rhyme and, having read all of the Famous Five books, pestering her parents to send her to boarding school.
As a 10-year-old, she started at St Hilda's Collegiate in Dunedin but was ''terribly homesick'' and lasted only a term and a-half before returning to Southland. As a sixth-former, she won the Ashton Scholastic national short story writing competition.
After writing for radio and television and studying at the Hagley Writers' Institute, she completed her debut novel while living on Banks Peninsula.
Her husband is now general manager of technology solutions at TVNZ in Auckland but she still spends several months a year at their Duvauchelle home, where her study looks down Akaroa harbour.
''Lots of writers that I talk to say they turn their backs on the view ...''
Her other work habits also differ from those of many other writers.
Never a morning person, she does not even open her laptop until the afternoon, after she has walked her dog and got other duties out of the way.
Then she writes ''really, really slowly'', producing as few as 250 words in a six-hour session.
''I have this kind of weird thing where I think of language as a bit like paint and writing as putting words on a canvas,'' she explains.
''It's putting words there and blending them and layering them or paring them back and moving them around until you create the image that you're trying to make, with the atmosphere that you're trying to create. That's what I love sitting down to do.''
The Sargeson Fellowship was awarded on the basis of an early sample of the Winstone Blackhat story and a ''huge'' confidence boost for the 45-year-old, who is now writing a literary detective novel.
''It's validation that people are interested in what's going to come out of your time, which you don't really get when you're just writing by yourself ...'' she says.
''Sometimes I show work to people as I go. But there are never any guarantees that you're going to come up with something at the end of all that time and work so a lot of the time you feel like you're just mucking about really.''
''If you get something like a fellowship, it allows you to take your work more seriously in a practical sense, to prioritise it more and to feel like you're a real writer.''