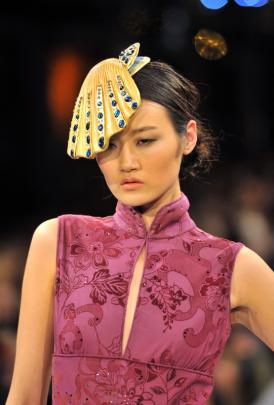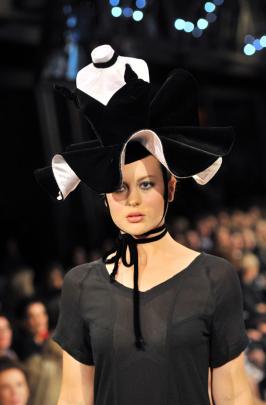 British milliner Stephen Jones showed 33 of his hats and headwear creations on the iD Dunedin Fashion Show runway, as this year's iD international guest.
The pieces included a hat made for Kylie Minogue comprising 20 large turkey feathers set in resin and gold plated, which concluded the collection and prompted standing ovations from the crowd.
Photos by Linda Robertson; prints available from otagoimages.co.nz.