Whatever happened to the lunatic fringe? Bruce Munro surveys the seeming demise of small party politics in New Zealand and asks what it means.
It was the evening of October 20, 2008. In less than a month, Helen Clark's nine years as Prime Minister would come to  an abrupt end.
The Global Financial Crisis (GFC) had recently triggered what would become a multi-trillion-dollar United States Government bail out of banks. Who knew what the GFC would mean for Godzone?
The country was on the cusp of change. Voters were nervous.
That evening, citizens attending the candidates election forum in the Dunedin Town Hall's  Glenroy Auditorium would hear solutions proposed from every point on the political compass.
National's Dunedin South candidate Conway Powell said ensuring people had enough money to keep spending was paramount.
''If the worsening economic crisis gets so bad we all stop spending, there will be a domino effect and businesses will start falling over,'' he said.
David Parker, who had stepped in for the city's incumbent-but-absent Labour candidates, retorted that National's plan would ''gut'' KiwiSaver and damage the superannuation fund.
At that time, Metiria Turei was the Green Party's Dunedin North candidate. She was opposed to tax cuts, favouring instead ''investing in the real economy to keep New Zealanders in jobs''.
Dunedin North Aotearoa Legalise Cannabis Party candidate Julian Crawford had in mind a different way of keeping it real.
Decriminalising and then taxing the cannabis industry was the solution to economic and infrastructure woes, he said.
Dawn McIntosh, the Democrats for Social Credit candidate for Dunedin South, admitted a relative enjoyed a puff but said she believed the Reserve Bank held the key. Loans at low to no interest by the country's central bank could be used to fund ''everything, including infrastructure'', she said.
''Everything including the tooth fairy,'' a social credit sceptic quipped.Ideas sloshed around the room like water in an agitator washing machine.
And it was not about to stop. Still to voice their views were Alliance candidates Victor Billot and Kay Murray, Restore All Things in Christ founder Robert Wansink, National's Michael Woodhouse, the Green's Shane Gallagher, ACT Party's Hilary Calvert and Colin Nicolls, Kiwi Party's Philip Wescombe and Dunedin South independent candidate David Bernhardt.
Nine years later, in September, 2017, also about a fortnight out from a general election, the pickings are slimmer.Across the two Dunedin electorates, the number of candidates standing for office are down by almost a quarter to 15. The number of political parties seeking votes in the city is also smaller, by almost a third, down to 7. Gone are the Alliance, United Future, Democrats for Social Credit, Restore All Things in Christ and the Kiwi Party.
A similar picture is repeated across the lower South Island and throughout the country. When the nation votes on September 23 there will only be 16 registered parties to choose between, down from 19 in 2008. There has also been a significant decrease in the number of candidates willing to nail their colours to any political mast. There are 534 electorate and list candidates this year, compared with 682 nine years ago. It is the small registered parties that are especially feeling the lack of love and devotion: their electorate candidates have dropped by more than 40% to 76.
Whatever happened to the lunatic fringe? Are we better off without it?Definitely not, says Dr Doug Mackie. Dr Mackie is the manager of the Portobello Marine Laboratory. He is the veteran of several election campaigns under the McGillicuddy Serious Party banner.
Formerly known as D'ugh, Dr Mackie fought the good fight in general elections throughout the 1990s, both in Auckland and in Dunedin. Wearing his signature boots, kilt and piercings, D'ugh tirelessly promoted party policies; which included free dung, removing New Zealand from official maps to avoid invasion and replacing money with chocolate fish or sand.
Once, a defeated National candidate demanded an investigation of all votes by people in his electorate with Pacific Island-sounding names. D'ugh, who had also failed to win his seat, called for a recount of all votes by people with English-sounding names.
It was ''funism'', but with a serious intent.
''As we were very fond of saying, Serious was our middle name,'' Dr Mackie says with a chuckle.
''It was all about ... using clowning to be a mirror on society.
''Challenging people by reflecting their ideas back at them.''
The McGillicuddy Serious Party climaxed in the last first-past-the-post general election, in 1993. It had 62 candidates and received 11,714 votes. That was 0.61% of the vote, about the same as the ACT party vote percentage (0.69%) in the 2014 general election.
McGillicuddy, however, knew when it was a spent force. Now, former members only get together for social reunions.
''It really is a young person's game,'' Dr Mackie, who is 49, says.
''Young people need to be getting out there and getting active again.''
Dr Bryce Edwards is another person who thinks minor and fringe parties have an important role to play.
The political scientist, who shifted from Dunedin to Wellington this year, says New Zealanders should welcome the presence of smaller parties as an indicator of a healthy democracy. The apparent reduction in this country's political fringe is a worrying sign that is out of step with many developed countries, he warns.
Mixed Member Proportional representation, introduced for the 1996 general election, was supposed to be the fertile ground in which new parties with fresh ideas would germinate and flourish.It has not really delivered, Dr Edwards says.
Some minor parties have been created from within Parliament when sitting MPs have split from other parties.
''The only other parties that have shown any possibility of breaking into parliament in recent times,'' Dr Edwards says, ''are those that are bankrolled by wealthy individuals; such as Colin Craig's Conservatives, Kim Dotcom's Internet Party, and now Gareth Morgan's The Opportunities Party.''
In fact, it only appears to be getting worse. After the election, New Zealand could be back to almost a two party Parliament.
It is likely that United Future will lose all power. If the Green Party's downward spiral continues, it could also be headed for a spell in the political wilderness. Conceivably, if Maori voter support continues to swing in behind Jacinda Ardern, the Maori Party could be unseated in the Maori electorates and shown the Beehive's backdoor.
Which is worrying, Dr Edwards says, because a simple two-party system cannot reflect the array of interests and views that exist in a nation.
''We need to have people there that are fringe and marginal, precisely because society is made up of fringe and marginal people.''
''Democracy should be like a mirror held up to society, reflecting all of the great, the good, and the fringe. And at the moment, only certain parts of society are being reflected in who governs us.''
What's wrong, he asks, with having a religious party, a communist party, or a radical right party?
''If there's even 100,000 people in New Zealand who support that particular politics - even if it's extreme -  then democratic principles should dictate that they have an MP or two in Parliament.''
To achieve that, the 5% party vote threshold for getting into Parliament would have to be reduced to 4% or even 2%.
Some political scientists believe a smorgasbord of parties acts as a societal ''pressure valve'', he adds.
''It allows some of the more extreme or disgruntled people in society to let off steam by voting for their fringe party, rather than simply becoming marginalised from the official political process and being pushed into other forms of activity which might ultimately be less productive or stable.''
More small parties would make politics more colourful and, perhaps, chaotic. But that's how democracy should be, Dr Edwards says.
''Our democracy has a major flaw if we don't have a full array of different options that we can seriously consider voting for. And ultimately the public is going to be less engaged in politics and in voting if the options on offer are boring, bland, and highly-restricted in range.''
Robert Wansink gave voters ''different options'' in spades. Starting in 2005, the Dunedin founder of the Restore All Things in Christ (Ratic) party, stood in Dunedin South in three successive general elections. A childhood chess prodigy and father of six - with strong, conservative views on divorce, abortion, adultery, homosexuality, contraception, prostitution and euthanasia - Mr Wansink put himself forward as the ideal candidate for those who saw a vote for Ratic as a ''vote for the principles of Christ''.
And vote they did; in very small, albeit steadily increasing, numbers. In 2011, he garnered 167 votes; almost double his inaugural effort.
But by 2014, Mr Wansink had had enough.
''It takes a certain amount out of you,'' he says. ''I largely stood as someone you could vote for as a Catholic. But it seemed very few Catholics wanted to take advantage of that.''
Mr Wansink will not be voting for either of the two big parties this month.
Prime Minister Bill English's view on gay marriage tars him with the ''liberal Catholic'' brush, he says. And according to 19th-century Pope Pius IX - who was a true Catholic, not like the current one, in Mr Wansink's opinion - liberal Catholics are the Church's greatest enemies, he explains.
Someone ''living in sin'' is not up to running the country, Mr Wansink says of Labour leader Jacinda Ardern.
So, he will be giving his vote to New Zealand First, ''just on the general principle that, on their voting history, they are far and away the most moral party''.
Even if Mr Wansink had had a larger voter base, it would have been a very cold day in hell before he or any of the other small parties got a level playing field in their bid for power.
We have a flawed democracy, Dr Edwards says. New Zealand's party system is being strangled by rules and resources that established parties wield to keep themselves in power. For example, there is the 5% threshold for getting into Parliament. There is also the generous funding that parties in ''I think we need major reform of party funding of political parties,'' Dr Edwards says.
''In particular, those taxpayer resources the parties use, which are pretty much just electioneering budgets now.''
As well as choking off fringe parties, it is putting an increasing gap between current politicians and their constituents.
Parties are increasingly run by just the MPs and their staffers who ''exist in that Parliamentary bubble''.
''Modern political parties are quite divorced from the public,'' he says.
''They don't really need the finances from the public that they used to need.
''They aren't reliant on activists for electioneering  ... When they need to get policies out there, they use their communications professionals.''
Abe Gray did not abandon his grassroots nor his ideals. He waited until the fringe became the mainstream.
In 2002, Mr Gray, a long-term cannabis law reform activist, decided to emigrate from the United States to New Zealand after seeing and hearing about this country's Rastafarian, joint toking, Green Party MP Nandor Tanczos.
Dunedin-based Mr Gray became disillusioned by what he saw as the Green Party's ''political posturing'' on cannabis law reform. He stuck with the Aotearoa Legalise Cannabis Party (ALCP), standing as a candidate and becoming party president.
''The only reason I was on the fringe was that I wasn't willing to compromise,'' Mr Gray says.
''I would feel really silly if I had ... sold my soul for political legitimacy. Much better to just wait it out and be who I am.''
Then, in July, he quit and joined The Opportunities Party (Top), which he is representing in Dunedin North. Top has a comprehensive cannabis law reform policy, making the ALCP obsolete, he says.
''I still haven't had to compromise. Time has just caught up with this issue.
''Cannabis isn't fringe anymore ... We are past the tipping point on the idea that prohibition causes more harm.''
Mr Gray does not agree he has moved from one fringe party to another. Top is ''radical but not fringe'', he says.
''I'm confident we will get 5%. And even if we don't, we are a serious option for those who now hold their nose and vote.''
Dr Edwards says there is some public enthusiasm for demographic diversity in politics - policies that represent different sectors of the community - but he does not see much ideological diversity.It is a point that visiting Australian economist Bill Mitchell made when in New Zealand in July.
National, Labour and the Greens all think with the same basic economic framework, Prof Mitchell was reported saying.
''The Greens are neo-liberals on bikes and the Labour Party are neo-liberal lite. They say 'I'll do austerity, but I'll do it fairer','' he said.
Small parties allow fresh ideas to be heard and innovative solutions to be found, Dr Edwards says.
''So, we should be concerned when those small parties appear to be on the decline.''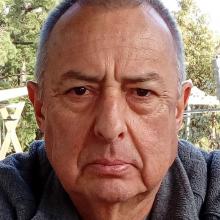 Michael Tucker agrees wholeheartedly. He is standing in the Maungakiekie electorate, central Auckland, as one of the the country's two Communist League candidates.
It is his first time standing for election. But he has been part of the New Zealand communist scene since 1969.
Back then, he says, the party had 150 members and the international communist newspaper, The Militant, had a couple of thousand New Zealand subscribers.
The Communist League looks to the Cuban model of Communism. It is all about the workers taking power and using it to build a society based on human solidarity.
Revolution is needed, Mr Tucker says.
''We would prefer it was as simple as possible. We think there needs to be a change in which class rules society. Capitalist society is dominated by the wealthy elite, while for the majority, working people, conditions are getting worse and worse.
''Society needs to be based on the values of human need and solidarity, not dog-eat-dog competition.''
These days, the Communist League is down to 40 members. Revolution is not just around the corner. But the party's views are getting a good hearing on working class doorsteps in Panmure and Onehunga.
''There is a significant shift in mood,'' Mr Tucker says.
Dr Edwards sees some of that too. The only bright spot in the statistics is an increase in the number of independent candidates and unregistered parties putting their best foot forward for the election. Nationally there are 29 independents standing, compared with 23 in 2008, and 17 unregistered parties, compared with 13 in 2008.
But it does not represent the sort of political sea change being experienced in European and North American countries, Dr Edwards says.
''There's more anger, more distrust of politics, politicians and political parties. And of other institutions and authorities, too. ''
However, despite all of this discontent and volatility, there doesn't yet appear to be much in the way of new parties rising up to channel this in New Zealand.
''A proper democracy would foster this, and, to quote a famous Chinese politician, 'Let a thousand flowers bloom'.''