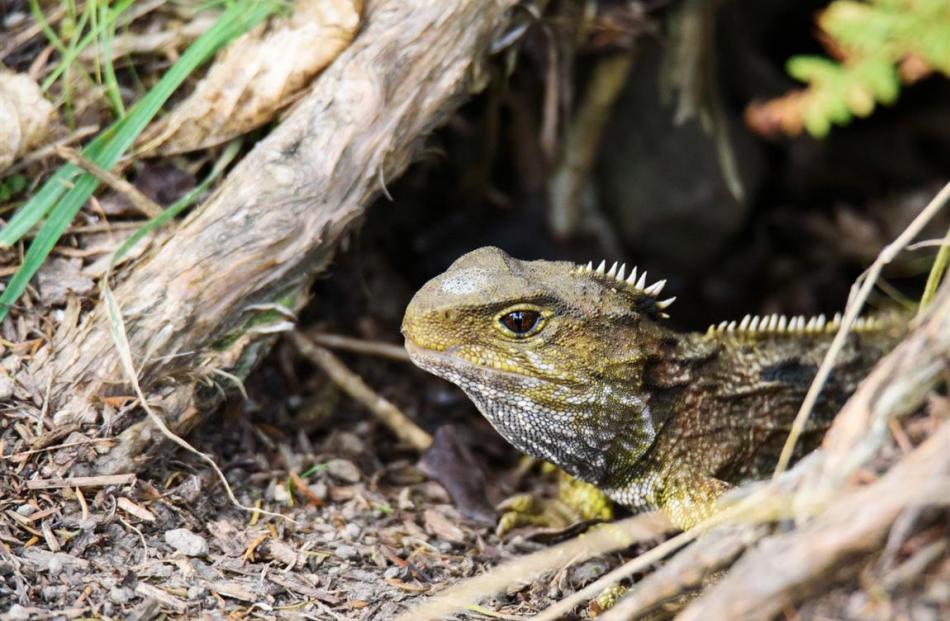 Wildlife management student Leon Berard reports on his work volunteering at Orokonui, when extra help was needed to care for juvenile kiwi. 
They say that once you have handled a kiwi it can take several washes to get the distinctive scent off your hands and clothes but that was the last thing on my mind.
I had just been asked if I would like to hold a young Haast kiwi, or tokoeka, while it had its regular health check-up at the Orokonui kiwi creche.
While I have handled different species of forest birds previously, this kiwi was uncharted territory.
You hold the bird in the crook of your arm like a baby, with a firm grip on their short, stout legs which end in substantial claws.
The Department of Conservation ranger carrying out the health checks had her lip split open by one of these claws later in the day, a reminder why larger kiwi are less susceptible to predators.
The 10 young tokoeka arrived from the Haast Kiwi Sanctuary in January, and I began volunteering at Orokonui Ecosanctuary shortly after, when I returned to Dunedin for another semester of study.
As mentioned, kiwi are vulnerable as chicks, and Orokonui plays an essential role in housing these young birds until they are large enough to be released into the wild.
When I expressed interest in volunteering with the kiwi, head ranger and volunteer coordinator Kelly Gough made it clear that it was very unlikely we would actually see kiwi.
My task involved spending one morning a week collecting food trays from the young kiwis' food boxes, weighing the remaining food (a delightful blend of ox heart, mixed veges, vitamins, cat food and wheatgerm, if you were wondering), and recording how much each kiwi had eaten the previous night.
Once this was done a new batch of food was made up, weighed out and dosed with worming medicine ready to go out in the evening.
Along with the health checks, this allows the sanctuary to monitor the health and condition of the young kiwi during their time at the sanctuary, before they can be returned to the West Coast and begin contributing to the small population of around 400 birds.
Careful daily records are kept.
As well as the perks of possibly seeing some of our rarest wildlife, volunteering at Orokonui provides a valuable opportunity to gain skills for later, when you have finished studies and begin the job hunt.
This is especially true for zoology and wildlife management students like myself, who are facing a competitive field where every little bit of experience helps.
Clearing tracks, guiding tours, replenishing bird feeders, weeding, installing fences and chairs, checking traps, and just getting a better idea of how an ecosanctuary like Orokonui runs can all help in the long term, when you join the workforce.
Even if you are not trying to gain skills, there are not many nicer places to spend a day than surrounded by native wildlife, with kaka screeching overhead, puffed-up tui croaking by a feeding station, tuatara peering out from under a rock, and friendly tomtits flitting around the bushes.
The abundant wildlife makes Orokonui a fantastic place to take your camera for a walk, and if you take your time and move quietly you never know what elusive animals you may catch flitting up trees or chirping quietly in the canopy.
- Leon Berard is completing a master's degree in wildlife management at the University of Otago, with photography as an important extra interest.