Leading University of Otago academics Prof Antony Braithwaite, Associate Prof Guy Jameson and Emerita Prof Jean  Fleming yesterday received three of four national awards, recognising their outstanding contributions to science.
Prof Braithwaite, of the Otago pathology department,  has won the New Zealand Association of Scientists' Shorland Medal.
Prof Braithwaite  is  an international leader in cancer research, particularly involving protein 53 (p53).
Prof Jameson, of chemistry, was awarded the inaugural Beatrice Hill Tinsley Medal for outstanding fundamental or applied research, published within 15 years of  a scientist gaining their PhD.
Emerita Prof Jean Fleming, who retired from Otago University as a professor of science communication in 2014, also received the association's Science Communicator Medal, for excellence in communicating science to the public.
Distinguished Prof Margaret Brimble, of the Auckland University School of Chemical Sciences, received the Marsden Medal, recognising a "lifetime of outstanding service" to science..Prof Braithwaite was "a little surprised" but pleased to win the Shorland Medal, which recognises "major and continued contribution to basic or applied research" that added significantly to scientific understanding.
He had experienced ''a lot of self-doubt'' over the years, and it felt "good to be acknowledged by one's peers".
Prof Braithwaite is a leader in the study of p53, a protein which protects the body by initiating apoptosis — programmed cell death —  in infected cells.
Some less helpful forms, called isoforms, of p53  seem to promote tumour growth and he has been investigating one isoform: the delta 133p53 family.
"Unlike p53 itself, when there is too much delta for a long time, it can promote cancer spread," he said.
He and fellow researchers had probably identified how the delta form promoted cancer spread, and discovering this molecular pathway could help pave the way for potential new cancer therapy approaches, he said.
Prof Jameson said  winning this award was "particularly gratifying" because his research had been recognised by his peers throughout the country's scientific community.
His research was specialised and multidisciplinary and involved "conducting detailed investigations into how enzymes and other catalysts react at the molecular level'' and how new materials and nanoswitches functioned.
"This award acknowledges the hard work and dedication of my research group, without whom none of my work would be possible," he said.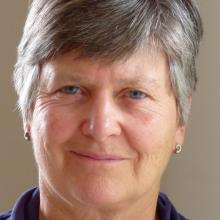 Association officials said Prof Jameson was a "gifted biophysical chemist" who has made "outstanding contributions" to biophysical chemistry and materials science. 
He was interested in the chemistry of metalloproteins — proteins that contain metal atoms or clusters — and his research involved spectroscopic and kinetic investigations of iron-containing enzymes and compounds.
Prof Fleming was "amazed" to receive her  award, after retiring from academic life, and was "delighted" to have her science communication work recognised.
She now realised "a science communicator's work is never finished".
Having returned in retirement to the area where she had grown up, on the Kapiti Coast, she was continuing her science communication work.
Association officials said Prof Fleming had spent more than 20 years at Otago University, communicating her passion for science as an academic teacher and researcher.