The fundraising campaign for Wildlife Hospital Dunedin has been boosted by a $10,000 donation from environmental project Use Your Own Cup.
The online directory of cafes who encourage customers to take away drinks in reusable cups rather than disposables started in March and will be officially launched on November 1.
Dunedin-based UYOC "captain'' Laura Cope said the organisation was helping Wildlife Hospital Dunedin as part of its ethos of supporting environmental charities.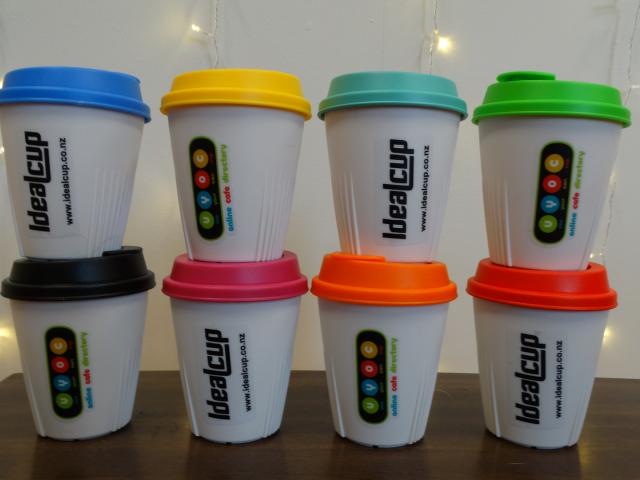 In return for the $10,000 donation, UYOC has asked Otago Polytechnic School of Veterinary Nursing staff to pledge to avoid disposable cups and to use reusable cups instead.
"We requested the pledge from the Veterinary School in exchange for our contribution because reducing single-use waste is what we're about,'' Ms Cope said.
The school's 20-plus staff have been happy to oblige, saying the pledge fits in well with the Otago Polytechnic's sustainability values.
"We are very happy to be involved, especially as this request comes with a great donation for the wildlife hospital,'' staff member Jan Kirby said.
Ms Cope was delighted the School of Veterinary Nursing had become Dunedin's first disposable cup-free department.
"We can't wait to see which department or Dunedin business will be next to take the pledge,'' she said.
UYOC (www.uyoc.co.nz) is funded by the New Zealand cafes and eateries that list with it, and has 15 Dunedin cafes signed up so far.
All UYOC profits were distributed to New Zealand-registered charities working to "alleviate suffering and defend and heal the natural world'', Ms Cope said.
The $10,000 UYOC donation, plus another $410 in public contributions, brings this week's total to $10,410.
This makes the overall total of funds raised in the first two weeks of the "Saving Our Native Species'' campaign to $16,637.85.
Wildlife Hospital Trust co-chairman Andy Cunningham was delighted with the support from UYOC, which fitted well with the conservation goals of the hospital.
"The response to the campaign has been very positive so far; we are really pleased,'' he said. "A big thank you to everyone who has given us their support.''
BRENDA.HARWOOD @thestar.co.nz
How to donate
The Wildlife Hospital Dunedin Trust needs your support to raise at least $60,000 to fund equipment and a vet nurse's salary.
Ongoing funding will also be needed to help pay for medicines, bandages and other equipment in the hospital's first year.
All donations, large and small, will make a difference.
You can make a bank transfer or set up an automatic payment to account number: 12-3150-0161217-00
To donate online, visit www.wildlifehospitaldunedin.org.nz/donate
Send a cheque to: The Wildlife Hospital Trust, 40 Sutcliffe St, St Clair, Dunedin 9012.