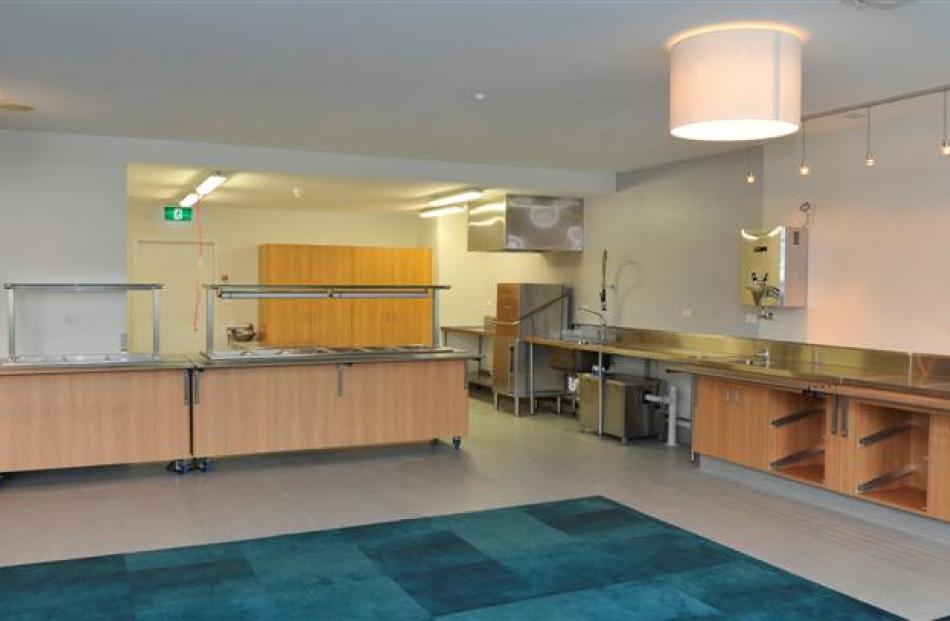 The finishing touches are being completed on the University of Otago's newest residential college, before the first students arrive on Saturday.
Last April the university paid $6.75 million for the former LivingSpace hotel, in Castle St, in Dunedin, and after deciding late last year it would be used as a residential college, it has been a race to reconfigure the building before its official opening on Saturday.
The college, which will house 127 students, is named Te Rangi Hiroa College, after Maori leader and Otago graduate Te Rangi Hiroa, also known as Sir Peter Buck.
College warden Ashley Day, who took up the job shortly after retiring as warden of Carrington College, said an ''incredible amount of work'' had gone into refurbishing the building.
Work included giving rooms and corridors a fresh paint job, installing a second staircase, extending the dining room and converting the ground-floor storeroom into a study centre.
The contractors, led by Naylor Love, had done a ''fantastic job'', he said.
The ''lovely and modern'' building was different from other university colleges.
''The main point of difference is the bedrooms, because they all have en suite bathrooms, which is a pretty nice thing to have.''
Mr Day hoped to build traditions and an environment at the college, based on Te Rangi Hiroa's legacy.
''He was an amazing man, a doctor, a man of huge compassion who worked unflinchingly with his people in public health, who also believed ... in the importance of education.''
Te Rangi Hiroa is honoured with photographs and displays, taken from an old Otago Museum exhibition, which have been put up in the study centre on the ground floor.
The college was fully booked. Mr Day was ''amazed'' about 90 students had put Te Rangi Hiroa College as their ''first choice'' when applying for residential colleges, even though it was only just announced. About 25 college students are Maori.
''It was not set out to be a Maori college ... but I suppose many of them identify with the name.''