Cruise ship passengers' desire to take shorter rail journeys could spell the end of the only train service to Middlemarch.
In a statement released last week, Dunedin Railways chief executive officer Craig Osborne said the Middlemarch community had been told about plans to cancel its service to Middlemarch.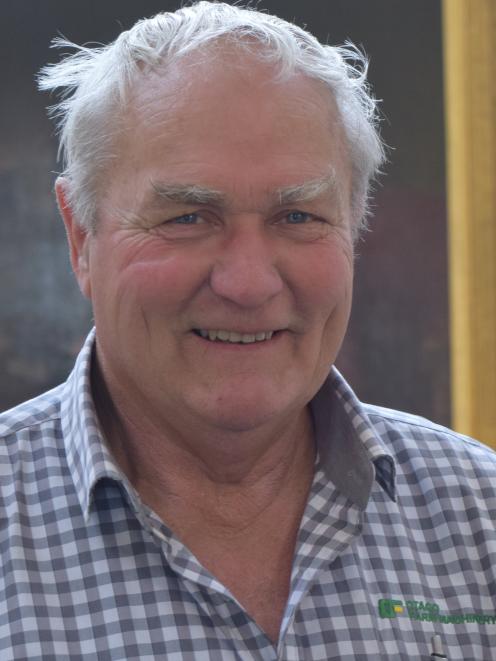 Following engagement with the community, and direction from its shareholder Dunedin City Holdings Ltd and Dunedin City Council, Dunedin Railways accepted further consultation was warranted before a final decision was made, he said.
''The company expects to outline plans for this consultation within the next fortnight.''
Strath Taieri Community Board chairman Barry Williams, speaking to Taieri Times after the statement, said he was ''gutted'' Dunedin Railways wanted to stop the service.
Dunedin Railways should have consulted the community ''right from the start''.
''They've jumped the gun.''
He thanked Dunedin mayor Aaron Hawkins and council chief executive Sue Bidrose for intervening.
The consultation must research the history of the service and find ''the original deeds'' when it was set up in the 1980s.
When the service started there was no cruise ships coming to Dunedin, he said.
''Now we appear to not be wanted because of cruise ships.''
The service should remain, even if it lost Dunedin Railways' money.
''Sometimes the advantages for your community aren't just about making a dollar .. if that was the case you wouldn't have libraries or museums.''
He was concerned if the service stopped there would be no maintenance of the land and infrastructure between Pukerangi and Middlemarch, and that the historic Middlemarch Railway Station would become ''dilapidated''.
Mr Osborne said the final 18km of the Taieri Gorge trip to Middlemarch posed challenges for Dunedin Railways.
The trip to Middlemarch takes about six hours, which was too long for many travellers, who tend to prefer the shorter four-hour Taieri Gorge return trip, which goes as far as Pukerangi. Trains to Middlemarch had run 19 times in the past year, he said,
Dunedin Railway's train and track resources were ''stretched'' with the increased demand for the Dunedin-based services, driven by cruise ship growth.
''Increased costs of maintaining the track between Pukerangi and Middlemarch also places pressure on Dunedin Railways, at a time when the company is focused on finding a sustainable path forward and ensuring the viability of the business, which is ultimately owned by ratepayers and the Otago Excursion Train Trust.''
Dunedin City Holdings Ltd, which is owned by the council, owns 72% of Dunedin Railways Ltd.
The remaining 28% of the company is owned by the trust.
Trains to Middlemarch would run as planned on December 22 and 29, he said.
SHAWN.MCAVINUE @thestar.co.nz