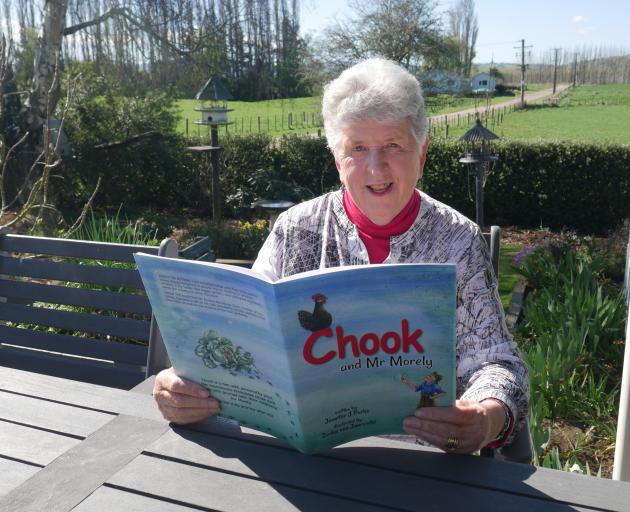 Wayward hens inspired a Taieri woman to pick up her pen.
First-time author Jennifer Parks released her children's book Chook and Mr Morely this month, after writing the story about six years ago.
Mrs Parks got the idea when she and her husband, John, were living in Brighton. They had hens in the bottom of their garden that kept wandering into their neighbour's yard.
She wrote the rhyming story in a small notebook in just a few hours while travelling to Christchurch.
It was not until she was in Invercargill last year that her dream of publishing a book started to gain traction.
She was there for a meeting and was talking to a lady who had recently had a small book published. Mrs Parks loved the illustrations and asked to meet the artist, Zerika van Jaarsveld, who, coincidentally, was also at the meeting.
Ms van Jaarsveld welcomed the idea to illustrate the book and over the next 10 months the pair emailed ideas back and forth.
"She's just been enthusiastic ever since,'' Mrs Parks said.
They would often send photos of their husbands in a particular pose to show how they thought the character should be drawn.
"She was able to do it perfectly. I was just so delighted.
"Between us, we have done a pretty good job, I reckon.''
While the book's main character, Joe Morely, initially does not like the chooks wandering into his garden, Mrs Parks' neighbour did not mind them.
She recently showed the book to his widow, who was "tickled pink'' by the story.
She plans to enter the book into Best NZ Books for Young Readers.
• To buy the book, email jjparks65@gmail.com.
JESSICA.WILSON @thestar.co.nz