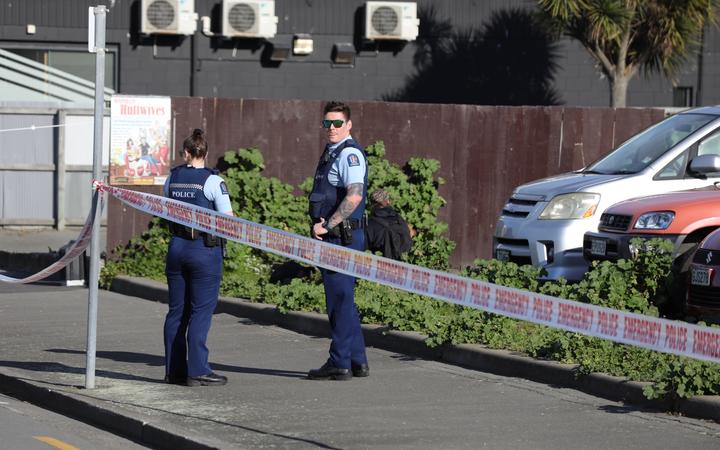 Armed police in Christchurch are this morning continuing their manhunt for fugitive Liam Strickland.
Strickland is being sought in connection to the hit-and-run death of Dean Amies in the suburb of New Brighton on Wednesday night.
Amies was killed when he was struck by a van fleeing from the police.
Police said the chase began after a vehicle of interest carrying three passengers failed to stop but when the pursuit became to risky to continue, they ceased their chase and soon located the car and arrested two of the passengers.
The third passenger, 21-year-old Liam Strickland, fled, stealing a nearby van before ramming a police dog vehicle.
He is considered dangerous and should not be approached.
Acting Canterbury district commander Mike Johnson told Morning Report police are continuing to intensively looking for Strickland.
"We have no information to suggest he's left Canterbury."
Strickland has three warrants for his arrest and has removed his bail bracelet.
"As a result of us looking for him we've had this sad death."
Mr Johnson said Canterbury staff have been routinely armed for the past 24 hours because they believe Strickland is a risk to police.
"When people are moving away from a serious event, I'm asking our officers to move towards it and deal with things and we need to make sure we're equipping them properly, it's my view in this situation as it exists currently that threshold, and it is a very high bar, is met."
He said at this point in time front-line officers in areas outside of Canterbury do not need to be armed.
"If we have information that suggests that, obviously we will consider that very carefully."
Strickland is a member of a gang and Mr Johnson said police are speaking to his associates in order to track him down.
Last night armed police cordoned off two roads in the suburb of Woolston and arrested three people.
Strickland is 182cm tall and has tattoos on his forehead and right cheek.
Anyone with information is urged to call 111.