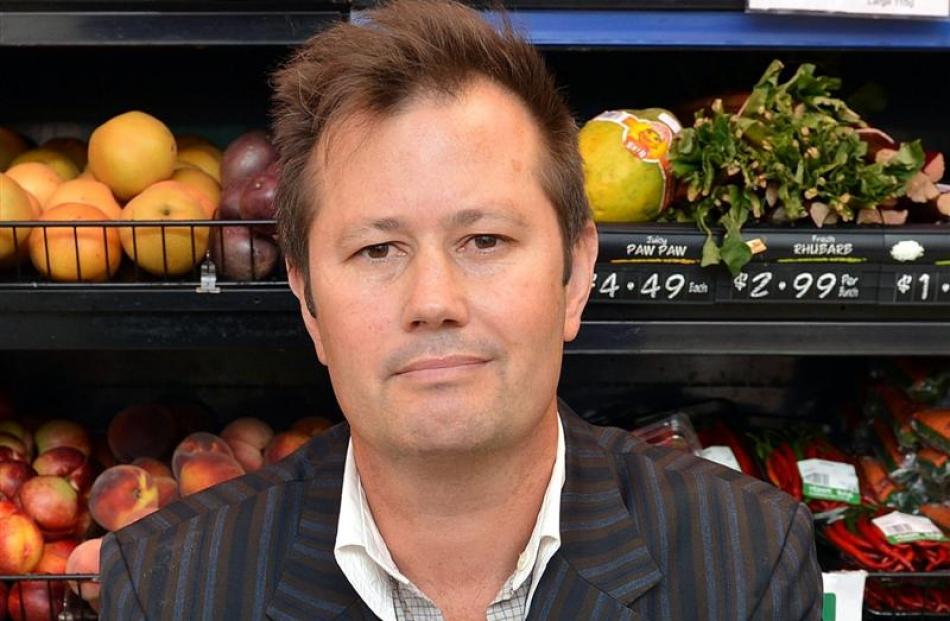 The number of paid lobbyists with their own parliamentary swipe card has increased dramatically in the past year. So too has the whiff of cronyism and corporate influence in the affairs of state. Is our democracy under threat? Do we have the tools to really know? Bruce Munro investigates.
It was a moment of rare and glistening insight.
The prime minister rose in Parliament last week, expected to rebuff suggestions people could buy potentially beneficial access to government ministers.
Instead, in eight sentences, each captured for perpetuity by Hansard scribes, John Key appeared to say, in essence, ''We all do it. Do you want everyone to know?''
''Political parties right across Parliament attend events that are fundraising events,'' John Key said as he stood across the debating chamber from his accuser, Labour MP Chris Hipkins.
''People always have interests - of course they do; that is the real world,'' Mr Key continued, a smile spreading across his face.
''In the same way, the Labour Party accepted $60,000 from Phillip Mills - Labour and the Greens accepted $60,000 and $65,000 respectively - and very soon afterwards the Labour Party started promoting green growth.
''We know that Shane Jones, for instance, had his leadership bid funded in part by the oil and gas sector and, again, very soon came out and started talking about that.
''I have quite a long list. If Labour members really want to invite me to table all of those, they are welcome to do that,'' he added, smile hardening.
''But I just make one little warning to them: do not go there.
''But if you want me to, I am more than happy to.''
It seems to have had the desired effect. Except for Winston Peters' insubstantial claim he had information that would force embattled MP Judith Collins from office, politicians have fallen strangely silent this week after more than a month of allegations, revelations and counterclaims about cronyism, lobbying and back-room deals.
Perhaps they are just drawing breath. Or, they may well have been cowed by the threat of their collective dodgy laundry being aired. But from the wider electorate, the resounding response to the prime minister's threat is likely to be: ''Yes, tell us. Tell all.''
Because, although New Zealand has a comparatively robust and accountable system of government, there is a growing disquiet that where there is the smell of smoke, it would be prudent to suspect fire.
Questionable cases abound.
• Last year, the Government announced details of its deal to soften gambling laws in exchange for SkyCity building and operating a $350 million conference centre in Auckland.
• Last month, it became apparent Michael Hill's international celebrity golf tournaments near Queenstown had received $2 million of taxpayers' money with the support of Minister of Business, Innovation and Employment Steven Joyce. It was also reported the tournament's backers had presented their case directly to senior ministers after the Major Events Investment Panel could not decide about the funding.
• A fortnight ago, National MP Maurice Williamson resigned over a telephone call made to a top-ranking police officer about domestic violence charges brought against wealthy businessman and National Party donor Donghua Liu. Mr Williamson said he had no intention of influencing the case, but John Key accepted his resignation and said the phone call had been a ''significant error of judgement''.
• Last week, embattled Justice Minister Judith Collins took a few days' leave from Parliament after facing weeks of political and media scrutiny over a trip to China last year during which she visited the office of Oravida and dined with the dairy company's bosses. Oravida employs her husband and has given tens of thousands of dollars to the National Party. Ms Collins disputes claims her visit was a conflict of interest.
• Also last week, claims that National's Cabinet Club fundraisers were in effect ''cash for access'' events turned into a two-way mudslinging match over potentially dodgy deals by the Government, Labour and the Green Party.
Adding to the haze of questions, the number of lobbyists with free access to Parliament has skyrocketed in the past year.
Updated this month, the ''Approved visitor list to Parliament'' has mushroomed from 25 people last year to 63 now.
The list of those given their own swipe card to enter Parliament without the usual security checks is heavily, but not exclusively, populated by professional paid lobbyists seeking to influence politicians to the point of view of their organisation or client.
Among those on the list are Business NZ chief executive Phil O'Reilly; Sky Television's Tony O'Brien and Chris Major; Air New Zealand's Phil de Joux, who used to be John Key's deputy chief of staff; Anadarko's Anita Ferguson, who was Steven Joyce's press secretary; and Fonterra's Nicola Willis, who was an adviser and speech-writer for Mr Key. There is also New Zealand Council of Trade Unions president Helen Kelly and secretary Peter Conway, and Food and Service Workers Union's James Sleep.
Making up almost a third of the list are a group going by various job titles, including third-party lobbyists, public lawyers and government relations consultants. They include Saunders Unsworth's Barry Saunders, Charles Finny and Mark Unsworth; SenateSHJ's Scott Campbell; Silvereye's Jo Coughlan, who was a press secretary to the National government's minister of foreign affairs in the mid-1990s; Franks and Ogilvie's Jordan Williams, who was spokesman for anti-MMP lobby group Vote for Change; and Webling Media's Brent Webling, who was press director for former minister of justice Simon Power and whose clients include food industry lobby group the Food and Grocery Council.
The approved list is by no means an exhaustive chronicle of government lobbyists in New Zealand. For example, former MPs regularly swell the ranks of influence-peddlers and, because of their previous role, have unfettered access to Parliament. Others operate without the swipe card.
The questions this fuzzy picture poses are important. Are our politicians behaving ethically? Do all citizens have an equal voice? Is money or relationship giving some people an increasing ability to influence political decisions or even obtain favourable laws?It is hard to tell, say those in the know.
Dr Bryce Edwards, who is a politics lecturer at the University of Otago, says lobbying, in its broadest sense, is positive because it helps politicians get feedback and information from citizens. But how well, or badly, it is operating in New Zealand is difficult to know. New Zealand has no regulations specific to lobbying, he says.
''Those with wealth and connections to politicians will obviously have more ability to influence their [politicians'] decisions. But it's very hard to measure this or to estimate what the extent of the problem is.''
It is a view shared by Associate Prof Michael Macaulay, who is deputy director of the Institute for Governance and Policy Studies, Victoria University.
There is nothing wrong with people being able to access political decision-makers. But how that translates to influence is an extremely foggy area, Prof Macaulay says.
That question was under the spotlight during this week's Lobbying Roundtable, organised by Victoria University. Yesterday, a handful of academics, politicians and lobbyists discussed possible risks to the democratic process posed by lobbying, and whether regulation might be needed.
Some say they can see no problem.
Todd Barclay is the recently resigned lobbyist for tobacco giant Philip Morris and now National's Clutha-Southland candidate, replacing Bill English, for whom he worked as an intern in 2009.
The tobacco firm asked Mr Barclay whether he had political aspirations when he started the government relations role. He told them he did. Lobbyists play an important role helping business and government understand each other, Mr Barclay says.
''It's a wise investment for those businesses operating in a regulatory environment.''
But he disagrees with the suggestion those who can afford to pay for lobbying have a disproportionate influence.
''At the end of the day, it is one voice,'' he says.
''The voice of the lobbyist certainly doesn't have any more influence than a general member of the public.''
The same view is expressed by former Dunedin-based National MP Katherine Rich, who is head of the large lobby group, the Food and Grocery Council. In 2012, Ms Rich's council role elicited allegations of a conflict of interest when she was given a seat on the new Health Promotion Agency board. Mr Key defended her appointment.
''New Zealand has one of the most accessible, stable and engaging political decision-making systems in the world,'' Ms Rich says.
''Anyone who has a view can share it with decision-makers.''
Equally unequivocal is National's Waitaki MP, Jacqui Dean.
''I have no concerns,'' Mrs Dean said.
''I listen without fear or favour, and reserve the right to make my own decision.''
Others say they do see cause for concern.
Last week, Minister of Internal Affairs Peter Dunne told international leaders gathered for the Open Government Partnership meeting in Bali that New Zealand had a ''proud tradition of openness and transparency''.
We were first-equal out of 177 countries in Transparency International's Corruption Perceptions Index, Mr Dunne declared.
What he failed to declare was that coins always have two sides. While perceptions put us on top, the same organisation's report on New Zealand's National Integrity System urged ''serious and urgent action ... to protect and extend integrity in New Zealand''.
The report, released in December, identifies the power of Cabinet and unregulated lobbying as two of several areas of concern.
''Strengthening of Parliament's role as a check on the dominance of the executive is necessary,'' the report states.
''Parliament seems reluctant to support changes in the law to address new integrity risks ... Parliamentarians have not adopted a formal code of conduct, and Parliament has recently declined proposals for legislation to regulate lobbying or for independent oversight of MP's travel expenses.''
Dr Edwards says New Zealanders should be, and are, concerned about professional lobbying.
Prof Macaulay worries that concern, even if it is only partially justified, will deepen people's cynicism about our political system.
Labour's Dunedin North MP Dr David Clark was alerted to another threat during a visit to the United States.
''We don't have a terrible situation yet in New Zealand. But my fear is that as parliamentary staff funding slowly diminishes relative to the cost of staffing offices, we could eventually end up in a situation like the United States, where drafting of legislation is done by lobby groups,'' Dr Clark says.
''That would be a terrible situation to be in ... The corporation has more say than the individual.''
In the US, where congressional staff are stretched, lobbyists offer to help lawmakers, including offering to draft legislation. In October, the US House of Representatives passed a Bill that rolled back some restrictions on banking introduced after the global financial crisis. It has since emerged that wording in the final legislation was nearly identical to language suggested by lobbyists from Citigroup - one of the banks that benefits from the roll-back.
In New Zealand, Parliamentary Services full-time equivalent staff numbers have dropped 3% since 2008. Funding of Parliamentary Services has decreased 1.4% in nominal terms during the same period, a marked decrease in real terms.
Are government and business in this country too closely aligned or even entwined? Perhaps not, if the corporate sector is regarded as the cornerstone and torch-bearer for the country.
Early on in the Oravida saga, Ms Collins defended her actions as responsible, even laudable.
She had simply been assisting New Zealand Inc, as ministers were expected to do whenever they were overseas, she said.
What though of checks and balances? In the US politics is so dominated by powerful business organisations and a small number of affluent Americans that a recent Princeton University study says the country is on shaky ground even calling itself a democracy.
What mechanisms here might provide the good, strong, corner-penetrating sunlight required to avoid our democracy going the same way? For Dr Edwards a good start would be an overhaul of the Official Information Act (OIA) to include Parliament in its provisions.
''Bringing Parliament back under the OIA would mean the public and the media would be able to request more information about the interactions between MPs and interest groups,'' he says.
''That would go a long way to improving the public's understanding of power in New Zealand.''
The Green Party wants all ministers to be required to say who they have been talking to and from whom they have been receiving gifts. The information would be published online every three months.
Dr Macaulay has suggested New Zealand develop its own version of the United Kingdom's Committee for Standards in Public Life (CSPL). The committee would monitor and make recommendations on the standards of conduct of all public office holders.
The seven principles the CSPL uses as its measure are selflessness, integrity, objectivity, accountability, openness, honesty and leadership. Do we want them to go there?