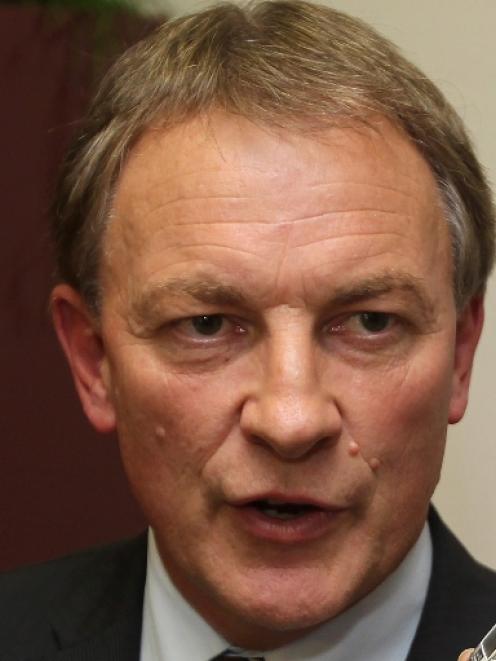 Labour would turn dole payments into apprenticeships subsidies to tackle youth unemployment rates, leader Phil Goff said today.
Mr Goff unveiled a $251 million package aiming to leave the 24,000 currently unemployed teenagers either earning or learning within three years.
New Zealand's unemployment rate was one of the worst in the OECD and needed serious attention, he said.
"This is a ticking time bomb and has to be fixed. These kids are our future but at the moment they are being left on the scrapheap.''
The New Zealand Institute estimated unemployed youth is costing $900 million per year he said.
Mr Goff said it was "crazy'' to have high youth unemployment alongside a growing skills shortage crisis.
The four-year plan follows youth from school into education or the workforce.
It suggested converting dole payments into an $8700 subsidy to fund 9000 apprenticeship placements.
"Our package will convert dole payments into incentives for employers to take on additional apprentices. We will match skill training within and outside of schools with real job opportunities,'' he said.
The package also suggests introducing 5000 new training places for 16 and 17 year olds and 1000 new group and shared apprenticeships.
Mentors would be set up for at-risk school leavers, so they could be encouraged into a job or employment opportunities.
"We will build on proven programmes such as Gateway, the youth transition service, tertiary high schools and trades academies, and the Conservation Corps,'' he said.
Mr Goff said the four-year package would be paid for from revenue from Labour's proposed tax plan.
"However we will reprioritise $80 million from existing schemes, with $58 million going to the apprenticeship subsidy instead of dole payments, giving a net total cost of $171 million over four years.''
He called for action on youth unemployment before the problem increased.