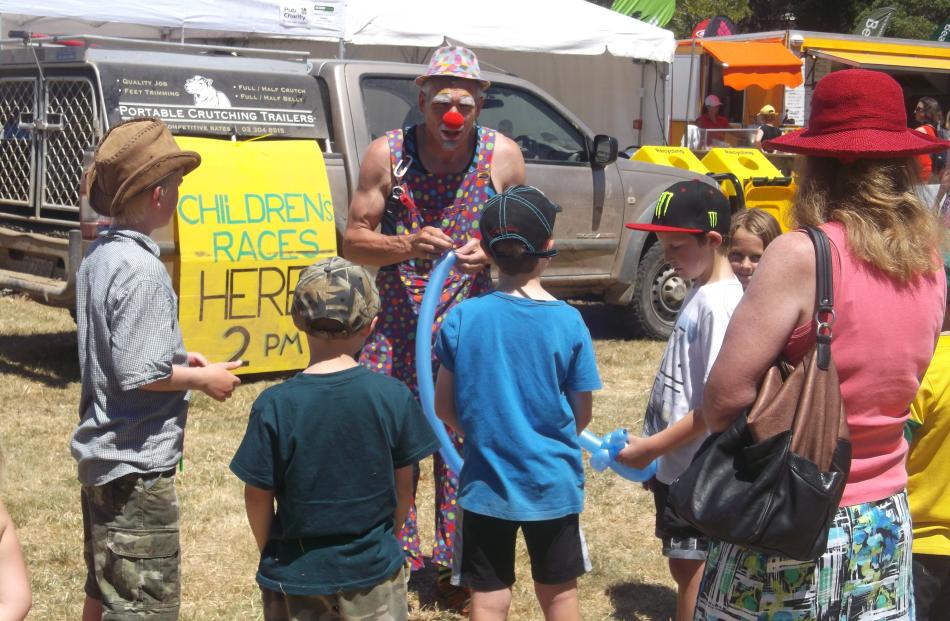 ''Keeping it simple'' is the secret to a successful show.
President Andrew Humm said the Duvauchelle A&P Show is ''a nice simple show'' with strong support from horse exhibitors.
''We've got high horse entries this year. At a lot of smaller shows, horse entries are often down.
We've got a lot of younger riders and we've got very good entries in the junior shearing.
''It's just about keeping it simple and the nice country atmosphere without too much going on at once is what people like about this show.''
He said horse exhibitors had been ''incredibly loyal'' to the show, coming back year after year, sometimes for decades, and camping in the neighbouring camping ground.
Having one of the most scenic showgrounds in the country doesn't do any harm, either.
''On a nice day you can't beat it,'' Mr Humm said.
The Pigeon Bay sheep and beef farm manager said it had been a busy summer, juggling weaning and shearing while completing last-minute show preparations, ''but there's plenty of helpers and without them the show doesn't happen''.
The highlight of this year's show was the annual presentation of the Banks Peninsula Appreciation Award to sawmill operator and community identity Don Wright.
Mr Wright has operated the sawmill at Barrys Bay, near Duvauchelle, for decades and has been a regular at the Duvauchelle A&P Show with sawing displays, including a display of pit sawing at last year's centennial show.
His other exploits included his involvement in the founding of the Akaroa Rowing Club in the 1960s, the Akaroa Volunteer Fire Brigade and being a member of the Akaroa Golf Club for 54 years.
He served on both the Akaroa Town Council and the Akaroa County Council, for two decades each.
However, Mr Wright modestly said his contribution had only been possible with the support of others.
''These things don't come along unless there's other people involved.
''The fire brigade wouldn't exist without firemen, politics wouldn't exist without people to vote and sport wouldn't be without people to play against.''
by David Hill