What do the census, ear vacuuming and English cricket player Chris Woakes have in common? It's a tricky one, that's for sure.
Answer - me.
I must admit I would be sceptical of that concatenation of people and events, too. But I can assure you it's the truth.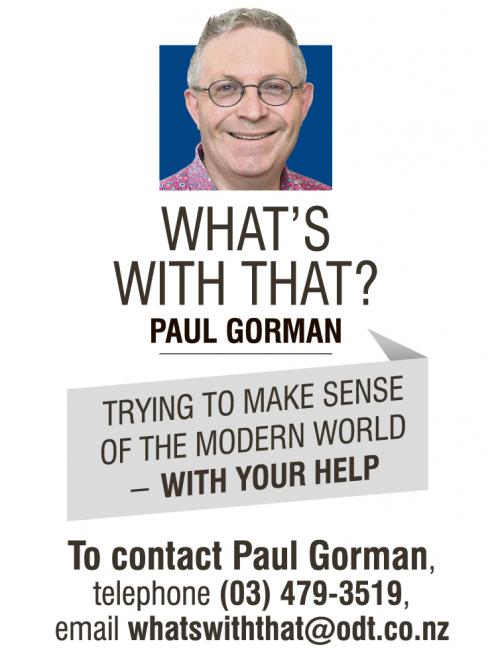 1: Census
Yesterday morning I thought I would see what all the fuss is about regarding the online census. I logged straight into www.census.govt.nz, clicked on the huge purple oval with the words ``Begin your census now'' and had it done in less than 15 minutes.
It was a piece of cake.
Forms should be completed today, so make sure you get on with it. I still have concerns that the online census allows too much opportunity for those who can't be bothered to avoid it completely. Hopefully, that will not spoil the robustness of this year's survey.
2: Ear vacuuming
Such a weird feeling this procedure. But hot on the heels of my census efforts, I made my way to get my ears hoovered. Thought I'd been getting progressively deafer in recent months, so the lovely lady stuck a pipe into my ears and vacuumed away for all she was worth.
The right one took about 30 seconds; the left, about five minutes. I hear they're making candles now. Actually, I can hear lots of things now that I couldn't before. Way more comfortable than the old syringing.
3: Chris Woakes
Then it was off to St Clair for a coffee with a mate. I'd just ordered in Starfish cafe - aware of how loud everything sounded now - when cricketer Chris Woakes walked past. I stopped and thought: ``Nah, what would he be doing in Dunedin?'' Then the synapses in my brain finally joined, electricity buzzed and I thought, ``oh, that's right, they're (the English cricket team) here''.
I couldn't bring myself to disturb him on his day off, but then bumped into him on the Esplanade, and again felt like I should have said hello.
Anyway, I shared this with some of my cricketing mates via text as I was walking down the hill to work yesterday afternoon. One asked if I'd said hello but I shamefacedly admitted I was too shy.
Minutes later, there he was again! Sitting outside The Perc Cafe. Poor bugger, I simply had to say gidday this time. I said hello, introduced myself, shook his hand, explained how I'd already seen him today at St Clair and we chatted for about 20 seconds. Then I scarpered and left him to it.
So, there's another brush with fame, again with no credible photographic evidence (although if you look closely at the Starfish photo you may see him there). You'll just have to believe me. And thanks for being such a good sport, Chris.
A 70-year-old message
Kevin McCarthy of the South Pacific World War 2 Museum in Vanuatu has sent in this story and photo of an unearthed piece of history with an intriguing New Zealand connection.
It is a piece of wood from a now-dismantled building on the island of Espiritu Santo, which during the Pacific War served as the largest Allied base outside Pearl Harbour.
``The wood clearly bears an inscription containing the name of James Walcott. It lists his address in Dunedin, an identifying number, and his dates of service,'' Mr McCarthy says.
``The manager of the museum project, Alma Wensi, says it's very exciting to find such items, as awareness grows locally and internationally of Espiritu Santo's hidden history.
``It would be even better if we could put descendants of Mr Walcott in touch with this piece of family history. We do hope they can read about this and get in contact with us so we can learn more.
``Project chairman Bradley Wood spotted the wood and its inscription when the building was being dismantled to make way for a new hardware store.
``We don't know if the wood was original to the building. It is common for pieces of wood to get reused here and have a second life. Now we hope this piece can have a third life.``
``Mr Wensi says the museum aims to be operating five years from now in Luganville, Espiritu Santo. It will be a unique museum, and a major tourism asset for Vanuatu's northernmost island.
``Many New Zealanders are visiting Vanuatu and we are sure they will find the museum a worthwhile destination. The island is already famous among divers for the site of the sunken troopship the SS Coolidge.''
Volunteer Service Abroad (VSA) is supporting an international fundraising effort and Mr McCarthy is working on the new museum's strategy.
Some background details about James Walcott:
Many Royal New Zealand Air Force personnel in particular served on Santo but the inscription does not indicate in which arm of service Mr Walcott served.
However, the museum has found the following:
Name James Foord Walcott; listed in the New Zealand, World War 2 ballot lists, 1940-1945, published July 27, 1943 as a storeman from 9 Epsilon St, Roslyn. His military number was 637206. He was the son of Ruby Doris Foord (18951949) and Vernon Rupert Walcott (18921959), and was baptised in Alexandra Parish in 1925.
By 1949 he'd married Coral St Elmo and was living at 739 Cumberland St and was working as a grocer.
He died at 61 on January 18, 1986 and his ashes are at Marsden Valley Cemetery in Nelson.
http://nelson.govt.nz/services/facilities/cemeteries/cemeteries-search/ https://ca.billiongraves.com/grave/James-Foord-Walcott/12287725
If anyone else has more information, feel free to contact me and I will pass it on.