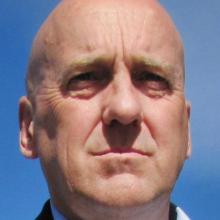 The Maniototo Community Board is backing a brochure detailing the history of Chinese gold-mining in Central Otago despite concerns from some it is culturally insensitive.
The board has approved more than $1200 to go to Naseby Information and Crafts for 6000 brochures to be distributed throughout the region.
Concerns about the content of the brochure were discussed at a recent meeting of the community board.
Tourism Central Otago compiled a funding application on behalf of  Naseby Information and Crafts to the community board.
However, Tourism Central Otago staff recommended the brochure be peer reviewed by a relevant expert at Toitu Otago Settlers Museum, as Chinese visitors found their ancestors' lives in New Zealand sad and upsetting.
Tourism media and marketing manager Alison Mason said the brochure could be problematic.
"We've had Chinese media in the region previously. They get very upset and concerned when they see their ancestors had a very hard life."
Central Otago District Council chief executive Sanchia Jacobs questioned whether a brochure was the appropriate format.
"The question is not the story, but whether it is the right vehicle for the story."
Central Otago Mayor Tim Cadogan said more advice should be sought.
"If the purpose of the brochure is to encourage Chinese travellers [to the region] and it has the potential to upset them, we have to be careful of that.
"I think we're making some assumptions without enough knowledge."
But board member Stuart Duncan argued it was a legitimate story of the region's history and he favoured a move to fund the brochure. His endorsement was seconded by fellow board member Sue Umbers.
"They were harsh places, they were harsh days and people had harsh lives," Mr Duncan said.
"I don't think it's disrespectful. It's just what happened in the goldfields."
Board members approved the funding for the brochure and have not asked for it to be peer reviewed.
When contacted by the Otago Daily Times, New Zealand Chinese Association president Linus Chin said it was hard to form an opinion without seeing the content of the brochure.
However,  if the brochure was factual "it could be OK".