Queen's Service Order and Queen's Service Medal
QSO
Gary John Dickson
Wanaka
For services to search and rescue
Gary Dickson has contributed more than 30 years of voluntary service to Search and Rescue (SAR) organisations in the South Island.
He has served as the communications adviser for Wanaka SAR for the past 18 years, and as alpine rescue leader for nine years.
He was an adviser to Land SAR New Zealand and president of the New Zealand Mountain Guides Association (NZMGA).
He represented New Zealand at the International Commission for Alpine Rescue (ICAR) and the International Federation of Mountain Guides Associations (IFMGA), and facilitated Land SAR New Zealand's membership of the ICAR.
Mr Dickson has also developed qualification standards for the NZMGA, which was vitally important for the New Zealand mountain climbing tourism industry. Mr Dickson has personally been involved in more than 200 rescue operations during his time volunteering at Aoraki/Mt Cook and in the Wanaka and Fox/Franz Josef Glacier regions.
He is credited with developing Wanaka SAR from a group of casual volunteers to one of the most professional volunteer alpine cliff rescue teams in New Zealand.
"At the drop of a hat a beacon can go off or a phone call come through and we try to be airborne with some of the top mountaineers or top rescue experts within 30 minutes, for a volunteer team that is pretty amazing, but you have to put in a huge amount of background effort to make that happen."
Mr Dickson operates his own guiding company in Wanaka but said search and rescue was bigger than his "normal job".
"I enjoy it and wouldn't do it if I didn't ..... and the better job we can do the better the outcome for the person (being rescued) and that is awesome," he said.
Mr Dickson said he was stunned and very happy to receive the award.
QSM
Peter Ayson
Otautau
For services to the community
For Peter Ayson, the fact he would receive the Queen's Service Medal this New Year is not a reward for him, but for the Otautau community as a whole.
Mr Ayson was born in the rural Southland town and has spent many of his 85 years alive volunteering in a wide range of roles — in fact, he still does.
"I may have been a bit one-eyed but I've always regarded Otautau to be a great place to live."
After the men's membership of the town's bowling club fell, he continued to undertake maintenance as green keeper for the women's branch which enabled the club to remain active.
While it had not been an ambition of his to volunteer in so many ways, he said when there was a space to fill on a committee or board, it was his responsibility as a citizen to do something.
Some of his roles in the community included his organisation of the IHC's rural appeal collections from 1966 to 2006 and being chairman of the Otautau Scouts Committee from 1965 to 1969.
He had served as president of the Otautau Lions Club, the Otautau Jaycees, and the Otautau Bowling Club.
He was chairman of the Otautau St John Area Committee between 1988 and 2019, during which time he led fundraising for the purchase of a health shuttle for Western Southland for those in need of transport to medical facilities.
He was a member of the committee that oversaw the refurbishment of the Otautau Town Hall. He became secretary and treasurer of the Otautau Athletic Society Trust in 1986 and the Otautau Returned and Services Association in 2007; both are roles he has not given up.
He was most proud of the life memberships he had received, which included the Otautau RSA, Otautau Bowling Club, and Western Bowls Sub Centre.
Mr Ayson was also on the Southland District Allocations Committee for 12 years and was an Otautau Medical Trust
member for 12 years.
Diane Cleverley
Timaru
For services to music and the community
As far as Queen's Service Medal recipient Diane Cleverley is concerned, singing is the ultimate form of therapy.
The 58-year-old grew up in Ngapara, inland from Oamaru, and now calls Timaru home.
She said she was more than surprised to learn of her award.
"Hell yes. It's amazing. You do all that stuff not ever expecting anything and wow-wee it knocked my socks off."
Mrs Cleverley established community choir groups in Oamaru, Timaru and Invercargill and has run the largest community choir in Timaru, which has more than 40 members, for 13 years.
She has organised the musical showcase Christmas on the Bay for the past 11 years. It is a significant event on the local calendar that fundraises for Heart Kids South Canterbury, and on average attracts crowds of about 6000.
Mrs Cleverley has been the office manager of the Aoraki Development Trust and Chamber of Commerce for 11 years and since 2012, has worked simultaneously as co-manager of Safer Communities Timaru and office manager of Project Turnaround, which delivers a restorative justice programme.
Her early voluntary work in the 1980s included helping children in need through Barnardos, assisting parents through CCS programmes, and coaching children in various sports.
However, it was singing that she really loved.
"We just sing for singing's sake," she said.
"You don't have to be flash, you don't have to audition. It's the best therapy for your mental health and your wellbeing. The reward you get out of it is incredible. I just love singing and the enjoyment it gives."
Mairi Dickson
Waikaia
For services to the community
For Mairi Dickson, the desire to help and to make a positive difference in the lives of other people and her community is a characteristic people are born with.
The Waikaia resident is a local reference for people who live in the ''wee community'' of about 100 in Southland.
"If someone needs anything, they call me," she laughs.
"It has always been a very supportive community and what I love most is the friendliness. Everybody knows each one by the first name and knows what everyone is doing"
Mrs Dickson grew up just down the road at Freshford, lived away for a bit, then in 1979 her husband, Ray, bought the Waikaia garage.
They return to her hometown and since then, she held a range of voluntary positions in her community, including Waikaia Red Cross secretary, St John first responder, and Waikaia Leisure Craft chairwoman.
Mrs Dickson has also served as treasurer of the Riversdale-Waikaia RSA, the Waikaia Progress League and the Waikaia Community Centre, where she also held the secretary role.
For 30 years, she has been working as school bus driver — a profession which started as an extra form of income, but which she felt in love with as she "really enjoy[s] being around children".
Her bus is used for various community needs, such as transporting Red Cross members and dive units conducting search and rescue operations.
Mrs Dickson also volunteered her first aid skills for local rugby matches and school events.
Out of all the achievements in her life, she considered the fundraising of $1.7million towards building a new Switzers Museum — where she serves as chairwoman — as her biggest project.
"It took 30 years and what makes me most proud is many people in the community work hard to make it happen. I felt very passionate about it."
Dr Alison Gaston
Dunedin
For services to health and health education
Dr Alison Gaston sees her work as a privilege and was stunned to hear she was the recipient of a Queen's Service Medal.
"I'm lucky to have a vocation I love and I do it because I love it so this was not something I was expecting at all.
"Although I'm receiving the award I could not have done it with the people around me."
Dr Gaston (68) worked in the health and health education sectors for more than 40 years and in her retirement continues to mentor trainee general practitioners.
She began working in general practice in the 1980s, specifically caring for the high-need, low-income community in Dunedin.
She was a key instigator behind the opening of a community health centre in Brockville in 2018. The centre provides health and social services for all communities, but especially the migrant and refugee community in Dunedin — many of whom live in Brockville.
She also worked as an educator for the University of Otago and the Royal New Zealand College of General Practitioners for more than 30 years.
She was at the forefront of promoting physical activity as part of improving health outcomes, particularly for women.
She established the "amazon women" programme, one of the first of its kind for targeting women's health and wellbeing through exercise.
Dr Gaston was a founding director of the Dunedin after hours GP service and piloted maternity leave when working at Dunedin Hospital 40 years ago.
Kenneth Alan Hamilton (Alan)
Alexandra
For services to athletics and youth
Alan Hamilton is "thrilled and honoured" his 40 years' mentoring and coaching young people has been recognised.
Mr Hamilton (63), started coaching in 1974 while at high school, and has since coached athletics, high school and senior rugby teams and cyclists, including the Dunstan High School cycling team, and established a high-performance programme for mentoring pupils.
"It's all about personal potential and there are so many facets to being successful that I wanted to introduce to the kids, anybody, who just wants to be better than they are," he said.
"Looking at the psychology behind performance, the humanistic side of being a good person in this world — there are so many facets to being a high performer, whatever that is."
The Dunstan High School associate principal was also a member of the Alexandra Amateur Athletics Club, the Winton Athletics Club and Dunedin's Ariki, an administrator, adviser and mentor for the New Zealand Secondary Schools Athletics Association, a member of its executive committee from 2001 to 2006, and a volunteer for the Otago Athletics Administration.
In 2002 he was named New Zealand Volunteer Coach of the Year and in 2015 he won the New Zealand Secondary Schools Sports Council school sport service award.
While he had coached athletes to win national titles and compete overseas, he was most proud of helping use sport to change the lives of pupils who struggled at school.
''I've coached kids that have won national titles and [competed] overseas, but they're no more important, and I mean that sincerely.''
Beryl Maultby
Dunedin
For services to the community
Beryl Maultby said she was an ordinary person who did not feel deserving of an award.
"It's incredible, I never thought something like this would happen.
"I was shocked to hear I was a recipient."
Mrs Maultby (71) has spent a lifetime serving the Dunedin community in a variety of roles.
Now, her efforts have been recognised with a Queen's Service Medal.
Her roles included working as treasurer for a variety of organisations, beginning when she managed the accounts for university clubs while studying in Christchurch.
Back in Dunedin, she held numerous volunteer positions within the Knox Presbyterian Church, beginning in 1977, and was made a deacon in 1984.
She has also served as a pastoral visitor, supporting many in need in the community, including refugees.
She was also the treasurer of the Arai Te Uru Marae for five years, the St Martin Island community for several years in the 1980s and 1990s, and for the Quarantine Island community council from 2013 to 2019.
She was treasurer of Friends of the Hocken Library from 2015 to 2018, and worked in the cataloguing section of the University of Otago library from 1977 until retiring in 2015.
Even after retirement, she has continued as a delivery driver for Meals on Wheels.
Mrs Maultby was a key driver behind the 150th and 175th reunions of the Kennard family — one of the original Otago settler families — in 1990 and 2015 respectively, and also published their family tree book.
Philippa (Pip) McCann
Arrowtown
For services to the Blind Foundation
When Pip McCann read the letter informing her she was to receive a QSM, she burst into tears.
"I was overwhelmed, just amazed that someone would put my name forward.'"
Mrs McCann has been supporting the Blind Foundation by voluntarily raising support dogs since 2000.
In that time she has raised 11 puppies that have been specifically selected for training as blind dogs.
The role involves a huge investment of time — about 15 months for each puppy — to train and raise them to a high standard so they can fulfil their role as a support animal.
She receives the puppies when they are nine weeks old, and keeps them for between 14 and 16 months, after which they start the final phase of their training with someone else.
Although she is always sorry to see them go, she likens the process to raising a child to adulthood before they leave home.
"I'm always sorry to see them go — I love them dearly.
"But I've done my part and they're ready to go to the next part of their training."
She was inspired to get involved after a school visit with one of her children to a guide dog kennels.
The voluntary work was also a way of "showing my three sons there are many ways to give back to society".
Mrs McCann, who is the only support dog trainer in Central Otago, has also served as a volunteer fundraiser and organiser for the Red Puppy Appeal in the region since 2013.
Terry O'Neill
Oamaru
For services to sports journalism
Terry O'Neill shows no sign of slowing down.
Mr O'Neill (82) has reported on sport in North Otago since 1971 across a range of sporting codes as both a newspaper columnist and radio commentator. Mr O'Neill has worked in print media for 49 years with the Oamaru Mail and the Otago Daily Times and has been involved with broadcasting since 1977, beginning with Radio New Zealand, Radio Waitaki, Port FM, and more recently with Real 104 Radio.
He was a North Otago first class rugby representative player from 1957 to 1963. He was made a life member of the North Otago Rugby Football Union in 2012. He has followed the North Otago representative team around New Zealand to provide commentary for more than 29 years.
He has broadcast more than 370 games of secondary school and first class heartland rugby. In the mid-1990s he supplied
commentaries at Carisbrook with the introduction of Super Rugby.
He said it was humbling to receive the honour.
Mr O'Neill said he had loved sport all his life and never tired of going to a rugby game or cricket match.
The pleasure for him was meeting all the different people every Saturday.
"You look at someone like Nathan Smith now playing for Otago and I have reported and played with his grandfather and father" he said
"You go out on a Saturday and get to talk to all these different people. They all stop for a yarn."
He had no intention of retiring and had the support of all the clubs and sport fans in North Otago.
Murray Thomas Purvis
Timaru
For services to the community and tennis
Leading South Canterbury tennis administrator and Timaru Rotarian Murray Purvis will soon be able to share with his extended family his surprise at receiving a QSM.
Mr Purvis (78) said he and his wife Judith would meet their extended families in Wellington early in the New Year, and his honour was also likely to "surprise all them too".
He had been an optometrist for 40 years and, since retirement, had had more time to undertake the kind of voluntary community service which was "the glue that keeps a community together".
Mr Purvis has been involved with the Wai-iti Tennis Club for 50 years, including 36 years as president and 11 years as secretary.
A founding member of Tennis Seniors South Canterbury, he also served as treasurer for 13 years.
He has been a member of the Timaru North Rotary Club for 46 years, also serving as president and director.
He helped establish the Rotary Timaru North Charitable Trust, also serving as chairman from 2015 to 2018.
He also helped develop Rotary programmes such as Artarama, an art group for children, the Hadlow to Harbour Fun Run, and Bookarama.
He and his wife have also been philanthropists in South Canterbury, donating significant amounts to Alzheimers New Zealand, the Aigantighe Art Gallery, and the South Canterbury Museum.
He helped the Alzheimers Society buy their own premises, and has received awards for services to tennis in South Canterbury and the Tennis New Zealand Administration Award in 2016.
John Taylor Reed (Taylor)
Arrowtown
For services to the community
John Taylor Reed (always known as Taylor) has contributed to community organisations in the Queenstown Lakes District for more than seven decades.
The 86-year-old joined his first committee at the age of 12 when he became president of the Arrowtown Junior Table Tennis Club.
For 17 years Mr Reed was a volunteer firefighter and at one time was deputy chief, secretary and treasurer.
Mr Reed was an Arrowtown borough councillor, and was deputy mayor from 1983 to 1989 and a Queenstown Lakes district councillor from 1989 to 1998.
He was a board member of the Lakes District Museum for 30 years, including 10 years as chairman and 13 as treasurer.
In 1998 he wrote a history of the museum celebrating its first 50 years; he recently updated this for its 70th anniversary.
He was a committee member of the Arrowtown Bowling Club for 30 years, including three years as president and 23 as secretary.
He served a term on the Central Otago Bowls Association committee during this time and wrote a history for its centennial celebrations in 2008.
Mr Reed was secretary and treasurer of the Arrowtown Curling Club from 1981 to 2007 and has been a committee member and charter president of the Arrowtown Lions Club, an executive member of the Arrowtown Village Association from 1988 to 2007, and secretary of the Arrowtown RSA since 2007. Mr Reed has been president of the Wakatipu Diabetes Society and Wakatipu Probus.
Mr Reed said he was inspired by his parents who were very involved in sports and his father who had been a councillor and deputy mayor of Arrowtown.
He said committee work was important.
"Someone needed to do the work and I was happy to do it."
John Scott Taylor
Lake Hawea
For services to the community
In his youth, John Taylor (70) spent two years at Canterbury University studying to be an accountant, before deciding the office life was not for him.
He returned to the family garage and farm machinery business at Hawea Flat and notes the irony of being seconded mostly to doing the office work.
As with many of his contemporaries, Mr Taylor has been involved with an array of community activities beyond work and family.
"All of us young folk joined up with various organisations that attracted our interest.
"So we were committed to a life sentence," he said with a laugh.
Mr Taylor has been a guardian of Lake Hawea for 37 years, with three spells as chairman, a member of Wanaka Search and Rescue since 1982, and he was a founding member of the Lake Hawea Volunteer Fire Brigade.
He has been involved with the Hawea Community Association since 1991, has had a long-standing involvement with the Hawea Domain Board and has been co-chairman of the Hawea District Anzac Committee over the last 10 years, helping establish a war memorial and organise commemorations.
He is an active member of the Lake Hawea Foreshore Working Group, helping to maintain the reserve land along the southern foreshore of the lake, and was instrumental in establishing toilet facilities and a safe swimming area.
He is a current member of the Hawea Dip Trust and the committee of the Upper Clutha Tramping Club.
For almost 20 years, he has been at the forefront of attempts to protect the Lake Hawea environment from the effects of freedom campers.
Mr Taylor said it was humbling to receive the award.
Officer of the New Zealand Order of Merit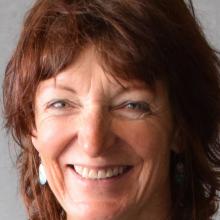 Lydia Pounamu Bradey
Lake Hawea
For services to mountaineering
Lydia Bradey remembers having been "super bad" at sports at school — to the extent that she feared sports days.
Today she is New Zealand's foremost female mountaineer, and is "emotionally and spiritually drawn to the mountains".
Ms Bradey was born in Christchurch on October 9, 1961. She recalled from her Lake Hawea home recently that the first mountain she climbed was Mt Rolleston in Arthurs Pass when she was 16, followed by Mt Aspiring when she was 17.
"Mountaineering was a world of non-competition at that time, and of acceptance and discovery on my own terms."
In 1988, Ms Bradey became the first woman to climb Mt Everest without supplementary oxygen — a feat some disputed, labelling her, she said, a "liar and a bad person".
"However, now it's way in the past and not like that anymore."
Asked to list the services to mountaineering she believed led to the award, Ms Bradey noted she remained the only New Zealander to have climbed Mt Everest without oxygen, had guided on Mt Everest five times — more than any other woman — had achieved world and New Zealand firsts and been a role model, she hoped, for other women.
When she is not guiding, Ms Bradey is a professional speaker.
"My ethos is encouragement of others and also, I feel it's important that young people understand that you don't have to be good at something naturally to achieve.
"It's about involving yourself in a community, choosing to spend time with encouraging and supportive people, giving out and giving back to people your time and energy, and respect, too, of people and of the environment, and of course, discovering the world of hard work and resilience."
Ms Bradey said it was "brilliant" to receive the award and a "huge honour" she was deeply grateful for.
Anthony Kokshoorn
Greymouth
For services to local government and the community
Anthony Kokshoorn believes he is receiving an ONZM on behalf of his community.
"I think this award is a reflection of where the coast has been and a reflection of how hard the community have worked."
He said it was nice to be recognised, but the award was not about him.
"I am gratified, but this reflects on everyone in the community."
Mr Kokshoorn (64) served in local government for 21 years, including 15 years as Mayor of the Grey district.
Mr Kokshoorn served as a district councillor before becoming mayor in 2004.
As mayor he provided leadership at times of considerable difficulty on the West Coast, including following the Pike River Mine disaster on November 19, 2010, the closure of the Spring Creek Mine, and in the wake of a tornado that caused major destruction.
He was commended for his role as the face of the West Coast community in national and international media coverage of the Pike River Mine disaster.
He worked alongside the families of the 29 trapped men and contributed to a plan to gain re-entry to the mine.
He had previously been a driving force in lobbying for the Pike River Mine to be built to bring much needed jobs to the West Coast following the decline of the timber milling industry.
He held a number of chairman and patron roles within the community and worked on projects to strengthen infrastructure and improve local amenities to promote tourism.
Mr Kokshoorn has helped raise more than $30million for West Coast charities, often at his own expense in travel time and resources.
Shaun Norman
Twizel
For services to mountaineering, alpine safety and the community
Standing at the top of the world can be a humbling experience.
Shaun Norman (76) stood there many times en route to being made an Officer of the New Zealand Order of Merit.
"You feel absolutely tiny, you've got 8000m peaks all around you, and you don't count," Mr Norman said.
He said he could not believe his eyes when he opened the letter informing him he was to be recognised for his services to mountaineering, alpine safety and the community.
He is the New Zealand Mountain Guides Association's longest serving guide and has ascended Aoraki/Mt Cook a record 39 times.
Since becoming the first secretary and treasurer of the NZMGA in 1975, he helped to get it recognised at an international level. For three years in the 1990s he was the association's president.
Mr Norman has played a big role in elevating New Zealand's alpine safety, and has assisted with search and rescue operations over the decades.
He has been responsible for field leadership of United States and New Zealand research teams for a range of climate change and meteorite research projects in the Antarctic.
He has also been a voluntary driver for St John Ambulance Service for 15 years and has organised, built and run a number of significant community projects in Twizel, notably the Twizel Community Climbing Walls and town walking tracks.
Yet, looking back at his decades of service, Mr Norman said he thought of other worthy recipients and that he could not have become the man he is today without his wife, Judy.
"The thing that really stands out for me is having a lovely, lovely wife who's forever supported me in all these different adventures,'' he said.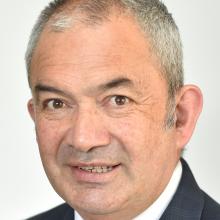 Shayne Walker
Dunedin
For services to fostering children and social work
Shayne Walker (60) is "a bit embarrassed" about the honour he has received, but knows it is a way of acknowledging the others involved in the work he does.
He and wife Helen fostered 192 children over a 12 year period, ending in the mid-1990s, although many are still regular visitors.
During this time they would often have eight to 12 boys living with them at the same time.
"Half this honour belongs to my wife Helen. Also, my daughters Bethany, Lydia and Alice who have made a tremendous contribution."
Mr Walker recently retired as Social Workers Registration Board chairman and has been a senior lecturer at the University of Otago's School of Social Sciences since 1996.
His Ngai Tahu and Ngati Kahungunu ancestry provided a "fantastic foundation" for the work he was involved in, he said.
Mr Walker is originally from Bluff and became interested in the work due to his experience of being orphaned at 12.
"What got me involved was being raised by four sets of parents."
Mr Walker was a strong advocate for care and caregivers and supported the care service provided by the Dunedin Oranga Tamariki office.
He is an unofficial kaumatua for Oranga Tamariki and has been a member of various advisory bodies to take action against family and sexual violence.
He is on the Family Violence Death Review Committee and Voyce Whakarongo Mai, and has served on the Child, Youth and Family Care and Protection Resources Panel.
In 1990 he was awarded a New Zealand 1990 Commemoration Medal.
Member of the New Zealand Order of Merit:
Marilyn Cassidy
Clyde
For services to dance
Marilyn Cassidy says she has always tried to keep fit.
This is not surprising considering she has been a nimble-footed ballet and dance mentor across the lower South Island for 65 years.
She also credits her "young genes" as a key ingredient to her longevity.
Mrs Cassidy (80) said she was "honoured and completely taken aback" to be made a member of the New Zealand Order of Merit.
She has taught dance in Alexandra, Clyde, Dunedin, Mosgiel and Invercargill and has performed in productions for 72 years.
At age 16, she was invited to dance with the Royal Ballet Company in London in the 1950s.
It was also around this time she was handed a significant role in a Dunedin performance of Carousel, which she has described as a career highlight.
Mrs Cassidy believes her love of ballet and dance began at an early age in Trentham, when she would bob along to the sound of the traction engines.
"Any music that came on, I would just dance to it," she said.
Having been actively involved in all aspects of the performing arts, including choreography, writing, music, scenery and costume design, she has written, directed and produced dozens of full-length ballets, including one for Dance Southland.
Her Dance for Fun classes have offered dance to a wider group of children.
"I like perfection ... I think I'm a teacher that gets out of kids their presentation, which is vital."
In later years, she has noted a shift in popularity among pupils from the disciplined form of ballet into contemporary jazz forms.
Mrs Cassidy has spent countless hours, often on an unpaid basis, helping students and groups prepare for competitions and performances, including conducting and choreographing the Clyde School choir for many years.
Mrs Cassidy, who has received the Solo Seal Award, is a life member of the Royal Academy of Dance.
Kathleen Mary Craig
Takaro, Palmerston North
For services to music and music education
Former Dunedin opera singer Kathleen Craig has been named a Member of the New Zealand Order of Merit for services to music and music education.
The 79-year-old now lives in Palmerston North and has spent more than 50 years on stage as a singer and concert co-ordinator.
Ms Craig rose to stardom along with the nationally renowned group The Majorettes, who were the Mobil Song Quest winners in 1972.
She went on to win multiple aria competitions and has sung as soloist with the Christchurch Symphony Orchestra and other regional orchestras.
She has been lead soprano alongside Dame Malvina Major and has starred in many operas and musical theatre productions.
In Palmerston North she runs a programme called Start Singing, which provides vocal coaching to people who do not believe they can sing, for a variety of emotional, social and physical reasons.
She has been a foundation tutor in performance at the Universal College of Learning (UCOL) and has taught singing at Nga Tawa School for Girls, Feilding High School and Freyberg High School.
For the past decade, Ms Craig has been a co-ordinator of a series of fundraisers called Wine, Women and Song which benefit charity groups, including the Stroke Foundation, the SPCA and Arohanui Hospice.
Ms Craig said the honour was a major surprise.
"It's a great honour, and when I found out, I couldn't believe it because what I do is something I love very, very much.
"I'm very honoured to have achieved it."
John Grant Gibson
Greymouth
For services to rugby league
Grant Gibson is "quite excited" to gain a New Year's honour for his contributions to rugby league on the West Coast for more than 55 years.
"It's just nice to get recognised," he said.
Mr Gibson (78) hoped the award would also contribute to greater community awareness of rugby league and its referring, and he highlighted the positive opportunities for people wanting to try refereeing.
Mr Gibson volunteered as a referee for West Coast Rugby League (WCRL) for 25 years, before becoming the chairman of the WCRL Referees Association, holding that post for the past 32 years.
He has also served on the WCRL board since 1976, including as vice-president since 1995.
A member of the directorate of the New Zealand Rugby League Referees from its inception in 1995, he has also remained a member of the NZRL referee training department after the directorate's restructure.
Appointed as the West Coast co-ordinator by NZRL in the 1990s, he still travels throughout New Zealand holding referee seminars and training courses.
He has also been significantly involved in the development of youth rugby league in the West Coast.
And he is the referees co-ordinator at all Southern Zone Rugby League age-group tournaments.
Mr Gibson is a life member of the West Coast Rugby League Referees Association and West Coast Rugby League, and has received a Distinguished Service Medal from New Zealand Rugby League.
Tamsin Orr-Walker
Gibbston
For services to kea conservation
Tamsin Orr-Walker says the best thing about being recognised for her work with kea is that the unique mountain parrot is now seen as "important enough for an honour such as this to be given out".
Ms Orr-Walker co-founded the Kea Conservation Trust with three others in 2006, and has been a trustee and its chairwoman since.
The trust promotes and facilitates kea conservation in the wild, and improves conditions for captive kea.
As well as managing the trust's day-to-day operation, she develops, fundraises and co-ordinates kea research projects, and is the community engagement co-ordinator for the lower South Island.
Her involvement with kea started in 2002 while working at Auckland Zoo with three captive kea, she said.
She then went back to university for three years to study and research better management of captive species.
She developed a kea husbandry manual in 2010, which has been applied throughout the country to improve the management of kea held in captivity.
She has increased public awareness of the urgency of the kea conservation, and improved the knowledge and understanding of kea ecology and threats, as well as conservation techniques.
She has built relationships with South Island communities, along with international zoos that hold kea, and has raised the human-kea conflict conservation issue with the international community of research into human-animal conflict.
Ms Orr-Walker also helped organise the trust's first kea conferences, in 2017 and 2019.
Geoffrey Pearman
Dunedin
For services to seniors and business
The timing could not have been better for Geoff Pearman.
The letter confirming he was to be made a Member of the New Zealand Order of Merit — for services to seniors and business — arrived on International Day of Older Persons.
"I was absolutely blown away."
Mr Pearman (68) is a leading consultant, commentator, speaker and author in the field, which he entered after losing his job aged in his 50s.
His full-time consultancy work began when he moved from Christchurch to Brisbane following the Canterbury earthquakes, and continued when he moved to Dunedin five years ago.
By then he had established Partners in Change, a transtasman business working to address the challenges and opportunities associated with an ageing workforce.
In 2016, he founded Senior Entrepreneurs New Zealand in Dunedin to support senior entrepreneurs with networking, training, mentoring and other opportunities.
He now works in both New Zealand and Australia, as well as travelling the world from his base in Dunedin.
In between his consultancy and keynote roles, he has led a research project for Massey University, researching senior entrepreneurship in New
Zealand, and published a book to raise awareness of the challenges of increased age and work.
He was also principal adviser to the Auckland-based HT Group and its national research on New Zealand's 55-to-70-year-old population and their working, financial and consumer behaviours.
He was also a member of the independent advisory group for the Better Later Life He Oranga Kaumatua 2019-34 strategy, and an adviser to the Retirement Commissioner on a review of retirement income policy.
Mr Pearman said he was pleased his work had "something to offer", but stressed it would have been impossible without the support of his wife, Jan.
"I guess I'm living the message. Sixty-five doesn't mean anything — it just gives you a new income stream."
Gordon Alan Wilson
Dunedin
For services to education
Gordon Wilson says he has been privileged to work most of his life as a teacher and education administrator, and his New Zealand Order of Merit is a surprise bonus.
The 66-year-old worked as a teacher from 1977 to 2000, before becoming the Dunedin Districts Special Education Service director of youth services and then the Dunedin Secondary Schools Partnership (DSSP) manager.
At the DSSP, he helped establish the Built Environment and Active Transport to School (Beats) study — an ongoing study of school transport habits, the neighbourhood environment and physical activity of secondary school pupils — which informed city and rural planning, education campaigns and policy development.
Since retiring in 2018, he has been chairman of the Building a Children's Workforce steering group, which provides an integrated response to reports of concern received by Oranga Tamariki.
The Dunedin project is now being considered for national roll-out because of the positive outcomes.
Mr Wilson has worked with the Ministry of Education to develop a secondary principal refugee steering committee, which enabled greater support for refugee programmes and resources in schools.
He was an active participant in suicide-prevention and post-suicide work, establishing strong networks between mental health services, providers and schools to work with at-risk youth.
Mr Wilson has also been secretary of the Otago Secondary Principals' Association and the Otago Southland Secondary Principals Association.
"I wouldn't have got here without the support of my family, and particularly my wife Clare, who has been a tower of strength during my various jobs in education," he said.
"I've found the work exciting and it's been a privilege to work with the young people, teachers and principals, and the community."