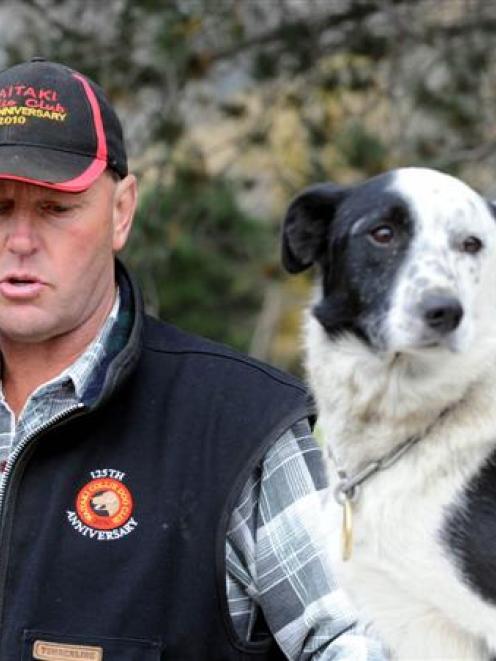 It's all in a name. Forget the usual dog monikers of Bill, Queen and Jess at the South Island sheep dog trial championships - Greg Metherell has been more creative.
Mr Metherell, from Kenmore Station, at Otekaieke, has a huntaway dog simply called X.
Asked why the dog was given such an unusual name, Mr Metherell said: "he was either going to be excellent or exterminated - and I still haven't decided which yet".
X was one of three dogs he qualified for the championships, joining kennel-mates Bronze, a huntaway, and heading dog Mitch.
As a member of the Waitaki Collie Dog Club, which is hosting the championships, and also being head marshal, Mr Metherell has been kept busy both in the lead-up to and during the championships.
"My job through the week is making sure all the courses run smoothly, the sheep are there, the judges are happy, the marshals have got their radios in the morning, and everyone turns up," he said.
Mr Metherell (49) reckoned the best part of dog trialling was the people involved.
"They are just a good bunch," he said.
A "massive" amount of work went into organising the championships. It was not just a dog-trial club event, but a community event, he said.
Another triallist with an unusually-named dog was third-generation triallist Charles Crutchley, from Shortlands Station, at Kyeburn, who was campaigning Beast and Zip.
Mr Crutchley (30) named Beast after a friend - called Beast - with whom he went duck shooting.
It was the first time he had qualified for the South Island championships. His father David was also running a dog and his brother James had four qualified.
One of the best parts about the sport was being able to continue what had become a family tradition, he said.
---
Dog Trials Leaderboard
The leaderboard after the third day of competition at the South Island sheep dog trial championships being held at Hakataramea yesterday:
Long head: K Kilmister (Floyd); J Berry (Duzar); M Williams (Jet); M King (Kylie); B Hobbs (Cam); K Lobb (Josie); D Wallace (Toi).
Short head and yard: M Utting (Briar); E Ebbert (Prince); S Wallace (Craig); D Roy (Rob); E Herbert (Haig); L Smith (Happy); F McDougal (Peg).
Zigzag hunt: M Loye (Troop); G Calder (Cramp); G Tomlinson (Rave); J Templeton (Strut); G Plaisted (Rock); F Rowland (Cole); J Burrows (Dirt).
Straight hunt: R Peek (Task); K Kilmister (Bloom); J Valoris (Walt); B Westgarth (Claw); S Kerr (Bully); L Wink (Bear); L Smith (Ernie).
---
Dog of the Day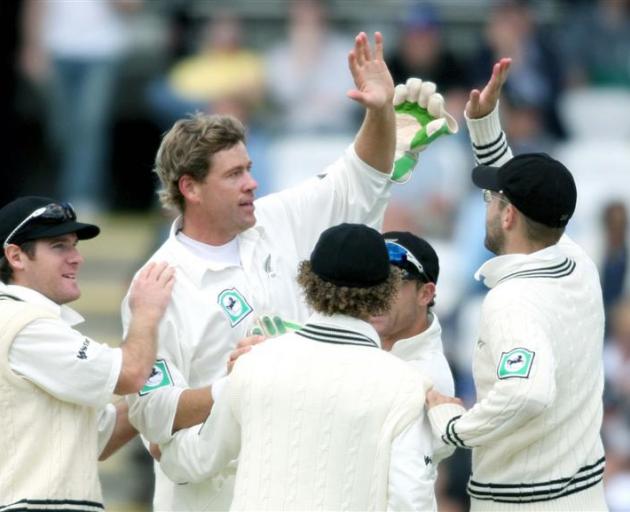 Dog:
Jake.
Owner: Neville Hore (Dansey Pass).
Best feature: His hair.
Worst feature: Barking when I come over the cattle-stop when I'm late.
Trialling career: Been in New Zealand yarding final.
Favourite tucker: Tux biscuits.
---