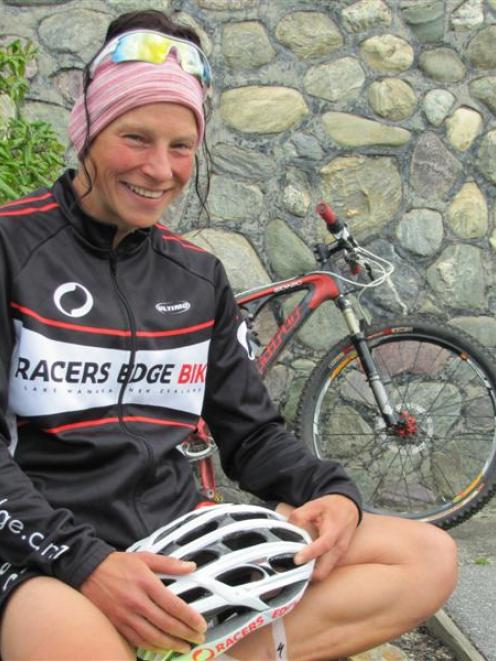 On January 19, Wanaka triathlete Simone Maier will head down to the lake for a 3.8km swim; will follow that up with a 180km bike ride and then run 42.2km.
If everything goes right, she should complete the Challenge Wanaka triathlon in her personal best time, and just maybe her personal best will be better than the other 50 women in this year's full distance event.
But it has been a tough year for last year's third-placed woman. She left Wanaka for Sweden in August, to compete in a 24-hour team adventure race but arrived there with a nasty cough and fever.
Although she competed and her team finished third, it took her six weeks to get over the illness.
That ruled her out of three other races in Mongolia and China.
''I was just too sick. It was really awful.''
For a month she was too sick to even fly home.
When she did get back, it was just in time for the pollen season and to cap it off, she developed a chest infection.
''It was one thing after another.''
Then, in mid-December, Jo Lawn, of Auckland - one of the top 10 female iron distance triathletes - joined the Challenge, making life that much harder for the nine other professional women entered.
Maier is among those professionals but, as yet, has too little sponsorship to be able to do without a regular job.
Aside from training 25 hours a week and being her own manager, she is a lifeguard at the Wanaka swimming pool.
Ironically, swimming is her weakness. She only began teaching herself nine years ago.
''I'm pretty much last in the Challenge when I come out of the water. Like, everyone's gone and here is Simone catching up ...''
Maier has a new coach - Olympian Nicky Samuels - and a different training regime.
''I wouldn't say it's harder. Just a different style, and I think that's what I needed.''
Maier was born and raised in the south of Germany, near Lake Constance and always dreamt of being a professional athlete, although her hardworking farming family has found the idea hard to accept.
Maier considers Wanaka her home town now and delights in being cheered on by the people she knows.
With less than two weeks to go, she is cutting back on her training.
''I don't like taper. It's a weird feeling.
''I love to go and I love to push and push and push and I love to kind of feel worn out and tired when you have worked really hard.''
Maier says she has not peaked yet and has her eye on competing in the Hawaii World Championship one day.