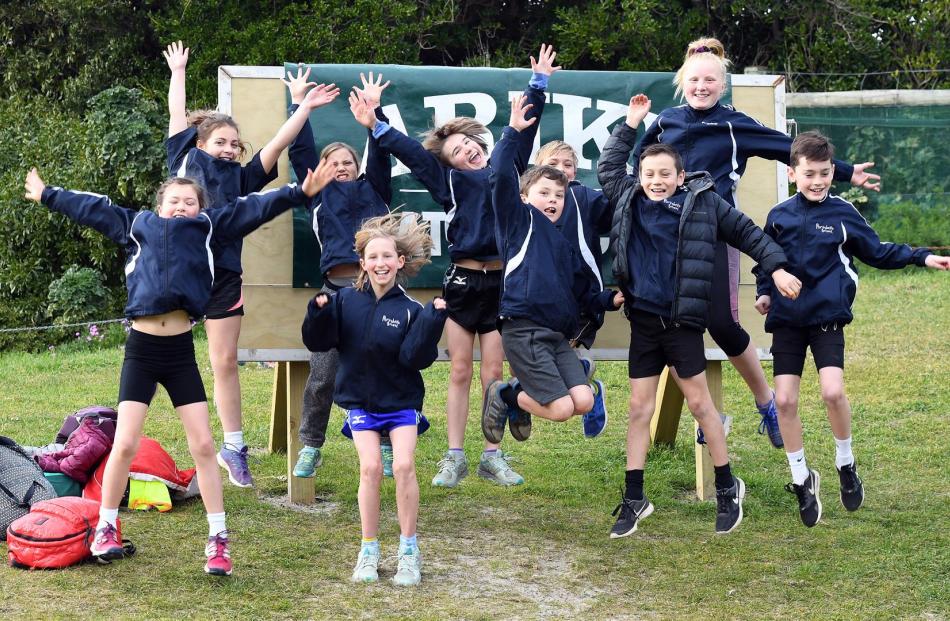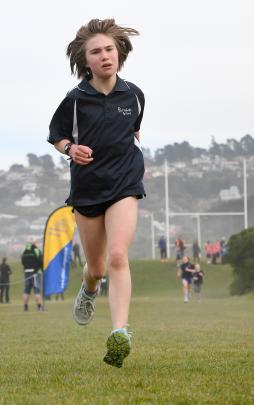 Anya Rhodes probably slept well last night.
The 11-year-old Portobello school pupil put on an impressive display in yesterday's Ariki Cup cross-country event to claim the year 6 girls' title at Kettle Park.
More importantly, in the sibling rivalry stakes, she edged out younger sister, Lila (9), who finished second in the combined years 5 and 6 race to take the year 5 title.
Pupils from 15 different schools competed at the primary school cross-country, attempting to qualify for the Otago championships.
The siblings have been running in winter harrier events with the Hill City club and were happy with the day's result.
However, the racing has become quite competitive between them.
That was particularly the case for Anya, who was keen to stay in front of her sister.
''I don't sleep at all at night when I think that Lila's going to beat me,'' she said.
Lila had competed in athletics over the summer while Anya nursed a broken leg, the result of a skiing accident.
''It took a long time [to come right] and I wasn't very happy about it,'' Anya said.
''I'm back up to speed [now], probably better than I was.''
The years 5 and 6 pupils ran together, although they separated into boys and girls races, on a 2.5km course.
Years 7 and 8 pupils completed a 3.75km course.
Macandrew Bay's Hugh Jack was the boys year 6 winner, while Portobello's Jacob Parkinson won the year 5 grade.
In the year 7 grade, Columba College's Catherine Lund took the girls race, while Tahuna Normal Intermediate's Joe Parkinson won the boys race.
Those two schools won the year 8 titles, too; Jaime Reid winning the girls race and Griffin Wingham the boys.
Macandrew Bay won the overall teams title, followed by Andersons Bay School and St Clair.
That had come on the back of winning the years 5 and year 6 boys teams title, while missing out on a fifth consecutive girls title in that grade by a point to St Clair.
In the year 7 and year 8 grades, Columba won the girls teams title and Tahuna won the boys teams title.