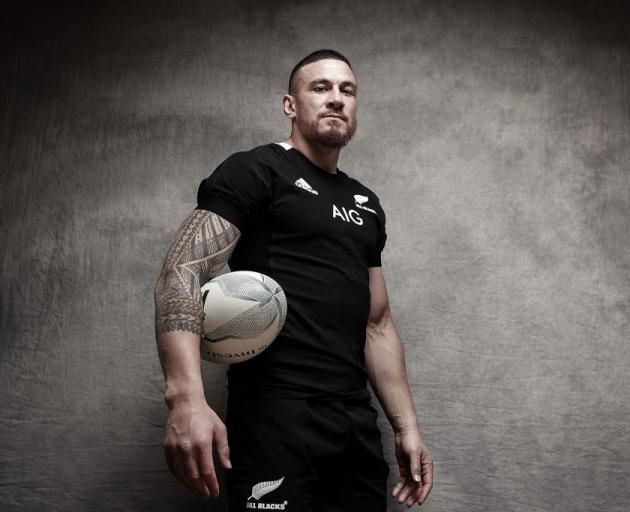 There is a squeeze on and someone is going to have to miss out. In a short series, rugby writer Steve Hepburn looks at who is going to make the All Blacks for the World Cup. Today, he considers the midfield.
There can be endless debates about selection decisions. The horse trading, the pros and cons, the strengths and weaknesses certain players bring to the equation.
But in the All Black midfield, the debate should not take too long. It really comes down to one man - a very polarising figure.
So do the All Black selectors back Sonny Bill Williams or do they decide his time is done and move on?
Williams is perhaps living off past glories.
Since the last World Cup, he has played fewer than 40 games of the 15-man code. An ill-fated attempt to win an Olympic gold in sevens ended in a nasty Achilles injury and he has seemingly been in the casualty ward ever since.
He has been playing top-line sport since he was 18 and turned 34 last Saturday. So that is 16 years of playing professional sport. His body has taken plenty of hits over that time. Has it all caught up with him?
Throughout his career, Williams has done the spectacular - off-loads which have changed games, big hits that have turned the ball over and shifted momentum. He was a match-winner for many teams he played for.
But the key word when talking about Williams is ``was''. Most of those millon-dollar plays happened years ago. He has played so sparingly in the past couple of seasons it is hard to think of anything mind-blowing he has done.
Coach Steve Hansen has to weigh up whether he still has faith in Williams to do the unexpected and turn the magic on at crunch time. Or is he over the hill and his best is in the rear-vision mirror?
He is giving him plenty of chances. After a good-enough effort against the Springboks in Wellington last month he has been sent back to the provincial competition to play for Counties-Manukau to get some match fitness.
Chances are if he gets through these couple of games for the Steelers and plays well enough then he will make the squad. Hansen knows what he can bring and still appears to back him to get the job done.
It is very tough on Ngani Laumape, who will most probably be the player who misses out because of the inclusion of Williams. Laumape runs hard and straight and has shown some nice touches in the past 18 months, but he is stereotyped as a barger by too many and may be left behind.
Ryan Crotty, Anton Lienert-Brown and Jack Goodhue should be the other three midfielders though whether they get through the tournament is up in the air.
Crotty has been picking up injuries regularly in the past couple of years and it was only a year ago there were calls for him to quit the sport for the sake of his health after a run of concussions.
Laumape may not make the final cut but he should keep his passport handy.