The Highlanders are going to lose more than 500 games of experience at the end of the season.
Key member of the side's core - fullback Ben Smith, loose forward Luke Whitelock and lock Tom Franklin - are heading to new pastures as the inevitable World Cup cycle plays out.
With overseas contracts up for grabs, and showing no sign of declining, the Highlanders will lose a significant amount of players for next season.
Also known to leaving are: Jackson Hemopo, Liam Squire, Richard Buckman and Waisake Naholo, while there are question marks over other players such as loose forward Elliot Dixon and Shannon Frizell and hooker Ash Dixon.
Naholo announced he was leaving late on Wednesday night, heading to London Irish in the English Premiership.
Out of the squad's 38 members, more than a dozen could be gone for next year.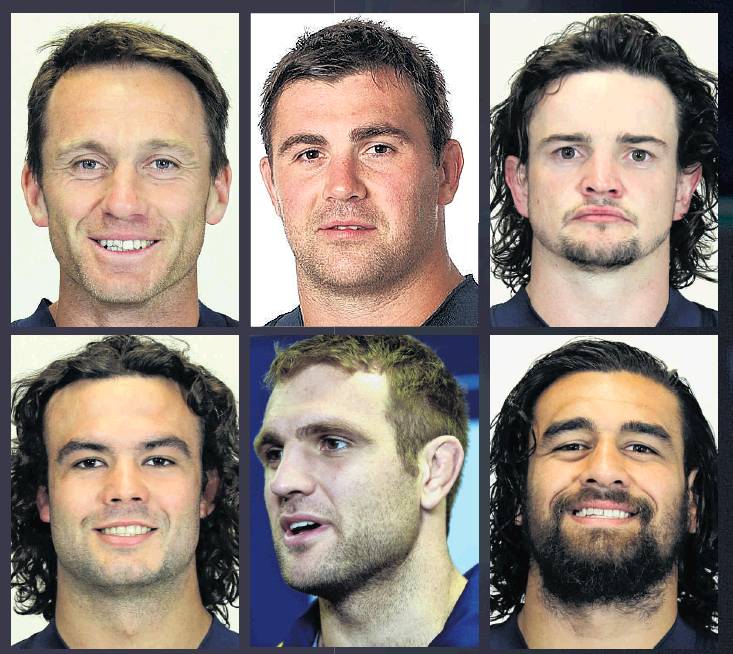 Highlanders coach Aaron Mauger said players leaving was a part of the game.
"Obviously we have guys off contract and exploring their options. They are getting some pretty tasty options,'' he said.
"We were aware someone like Waisake leaving could be an eventuality. We have succession plans in place. We have not got everything finalised for next year so we are a work in progress.
"We are losing a bit of experience but that will create a bit of an opportunity for next year. Obviously there is a bit of recruitment work going on in the background but we really want to concentrate on what we can achieve this year.''
The side has had some victories in the recruitment department, holding on to All Blacks Aaron Smith and Liam Coltman.
But the Highlanders are not going to be alone in seeking a whole bunch of new players.
Other NZ sides are going to lose players.
The winners in this process are going to be promising young players who are going to be snapped up by eager franchises.